Once upon a time, Danica Patrick was racing circles around her opponents on the auto race track, but all that stopped when the record-breaking former professional racing driver retired in 2018. So, what's Danica Patrick doing nowadays?
Since retiring from professional auto racing, Danica Patrick has become an author, a model, an actress, a social media influencer, a public speaker, and a freelance race analyst and commentator. She also runs a podcast called 'Pretty Intense' and owns three businesses.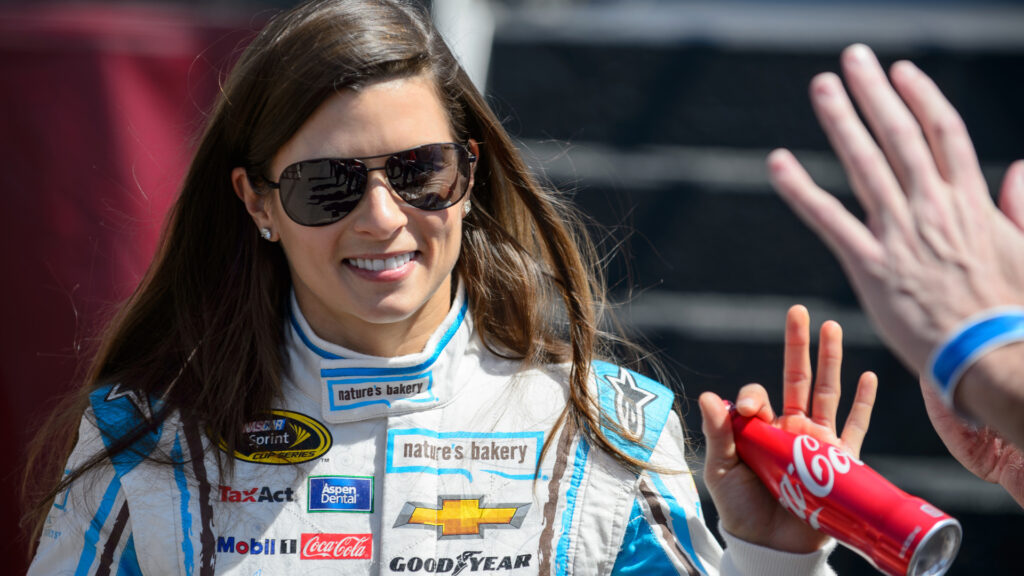 As a racer, Danica Patrick is known for breaking down the barriers that females interested in this sport faced and she is recognized as one of the most successful women to ever sit in the driver's seat for American open-wheel car racing. Since she retired, she's become known for a whole lot more. Read on to find out what this legend has been up to!
What Is Danica Patrick Doing Now?
During her racing days, Danica was doing a lot more than just sitting behind the wheel. In the years 2005 to 2018, she kept herself plenty busy by appearing in music videos for artists including Jay-Z and Maroon 5, writing a book, appearing in a record-breaking fourteen Super Bowl commercials, and working as an actress seven times.
After retiring, Danica continued with much of what she was doing while still active on the circuits. In 2019, she played the driving instructor in 'Charlie's Angels' alongside Kristen Stewart and Elizabeth Banks. She has also appeared in adverts for brands including Hot Wheels, Chevrolet, Coca-Cola, Secret, Tissot, and AirTran Airways.
Like many other celebrities, Danica also uses her social media platforms to collaborate with brands including Beam and Good Foods. Above and beyond her media appearances and status as a social media influencer, Danica is a successful entrepreneur and business owner.
What Businesses Does Danica Patrick Own?
In 2019, Danica launched a massively popular weekly podcast called 'Pretty Intense' that covers all kinds of topics ranging from spirituality to intermittent fasting and she uses her platform to share personal stories, educate her listeners, and spread awareness on important topics. Celebrities Jay Cutler, Kristin Chenoweth, Daniel Whitney, Alessia Cara, and many others have joined the podcast as guests.
Danica is the proud owner of 'Somnium Wine', a vineyard located in the Howell Mountain area of Napa Valley. Though she purchased the property way back in 2009, she focused all her attention on creating a wine business after retiring.
In January of 2022, the sports star opened a business called 'Voyant By Danica' that sells luxury candles. In addition, she launched an athleisure clothing line called 'Warrior by Danica Patrick' and sells everything ranging from hoodies to joggers.
And, finally, when she's not at the helm of one of her many businesses, Danica keeps herself busy with speaking engagements. According to Celebrity Speakers Bureau, Danica commands a speaker fee of between USD $100,000 to USD $1,00,000 per engagement. She also freelances as a race analyst for Sky Sports and NBC and acts as a commentator for FOX and CBS.
What Retirement Means To Danica Patrick
After announcing her plan to retire in 2017, once the 2018 season was over Danica turned that plan into reality. Though, as you can tell from the above, Danica certainly hasn't been taking it easy since retiring. But if you've been wondering whether Danica does so much to distract herself from the fact that she no longer races, she doesn't.
The star opened up to Fox Sports saying, "I'm plenty busy enough, as busy as I want to be. So I don't feel like I'm sitting around at home so bored, thinking maybe I shouldn't have retired. I really don't have that desire to race."
She continued, "Part of retiring included doing less. It's not about keeping that same energy going. It's about cultivating other aspects of myself that will help me in other ways… I've been able to explore more sort of science and spirituality and restorative stuff, like taking vacations just in general."
Danica concluded the interview by saying, "I don't know if I had an idea of what retirement was going to look like. But if I were to design what it was going to look like, this is a pretty good design."