Reggie Bush is a former American football running back who won numerous awards and was once considered to be one of the greatest players in the United States. Most people know how his career ended, but few know how it began.
Reggie Bush was drafted by the New Orleans Saints on 30 April 2006, making him the second overall pick in the pick that year. Despite being promised the first pick by the Houston Texans, Reggie was blindsided the night before the pick on 29 April 2006.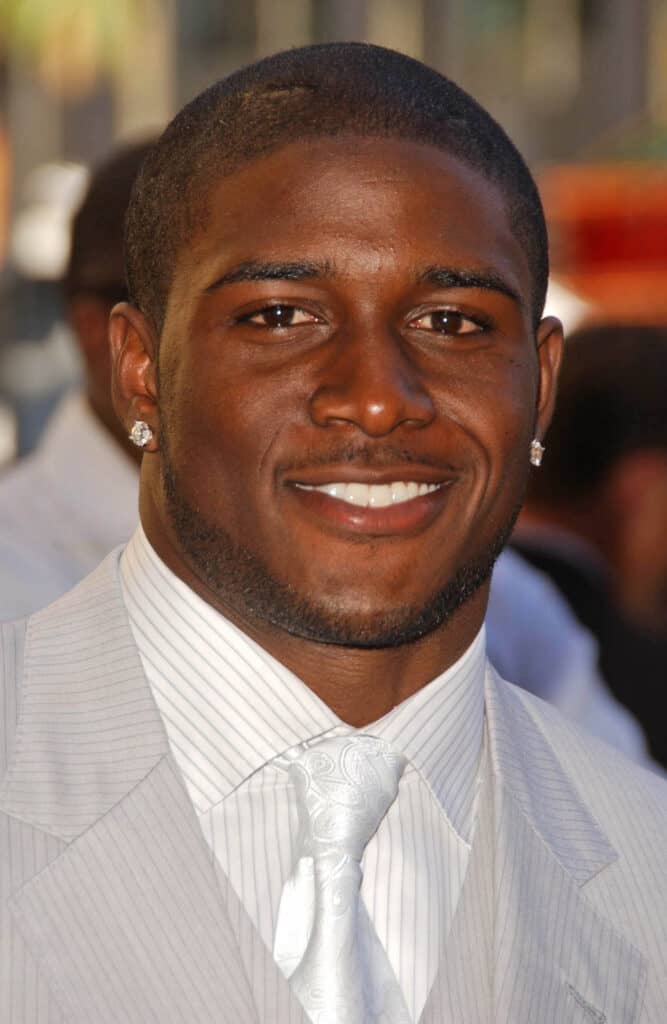 Let's find out when Reggie Bush was drafted, the drafting drama that came with him being picked, and what led to him hanging up his NFL helmet for good.
When Did Reggie Bush Get Drafted?
With an already-incredible college career that saw him winning award after award behind his name, Reggie decided to forgo his senior season at the University of Southern California and stated that he was eligible for the 2006 NFL draft.
Thanks to his impressive performance on the college field, not to mention the awards and honors he'd picked up along the way, he was predicted as the first overall draft pick for that year.
Reggie revealed that the Houston Texans, who were holding the pick that year, assured him he was their first pick and he didn't even interview with any other teams because of this. Shockingly, the night before the pick, Reggie found out that they had signed Mario Williams instead.
The surprising move by the Houston Texans is described by ESPN commentator Len Pasquarelli as "one of the biggest mistakes made in NFL draft history".
Of course, Reggie and his team were shocked by the decision and scrambled to make a plan. They spoke to the New Orleans Saints, who had the second pick, and asked them to trade their pick
The New Orleans Saints declined the offer to trade and drafted Reggie without a moment's hesitation. This made him the second overall pick in the 2006 NFL draft, which was finalized on 30 April 2006.
Why Did Reggie Bush Retire?
Reggie experienced many difficulties during his time as a professional football player. He had an incredible career as a high school and college player but didn't achieve the same level of success in the NFL.
In November of 2015, Reggie slipped on concrete during a game in St. Louis and sustained a season-ending knee injury which led to him taking the rest of the season off.
Once he had healed, he returned to the field but played a string of bad games and did not see much action as a result. On 15 December 2017, Reggie announced that he would be retiring.
Reggie announced his retirement by saying, "I'm done. Yeah, I'm done. I said it. It's not breaking news. I've been saying it. I said it all season long. I said, 'Listen, If I don't play this year, I'm going to retire.'"
He continued, "Because I'm not going to spend a whole year off, come back, 33 years old, trying to get back into the league. Listen, once you get to a certain age as a running back, they just start to slowly weed you out."
He was also plagued with scandal while in the NFL. In 2010, he was essentially forced to give up his Heisman Trophy amidst allegations of improper benefits.
In his personal life, his high-profile relationship with Kim Kardashian led to him being accused of only dating non-black women which caused major tension with Reggie's fans, resulting in his popularity declining.
What Is Life Like For Reggie Bush After Retirement?
Like many professional athletes, think Tony Romo and Chris Webber, Reggie made the transition from football player to football broadcaster.
In 2018, Reggie worked at the NFL Network as a broadcaster and commentator for two years before moving over to FOX Sports. Since just before the 2019 season, Reggie has been working as a college football studio analyst as well as a contributor to F1 daily studio shows.
On 5 June 2019, Reggie was inducted into the New Orleans Saints Hall of Fame. Reggie says of the honor, "it feels amazing…it feels awesome."
Reggie is also kept quite busy with his growing family. He and his wife, Armenian dancer Lilit Avagyan, share three children; a daughter named Briseis and two sons named Uriah and Agyemang, so it's safe to say that family life keeps Reggie on his toes.