You may know him as a doting dad, a college football analyst, a social media influencer, or even Kim Kardashian's ex-boyfriend, but above all else, Reggie Bush is an athlete. So, before he retired in 2017, who did Reggie Bush play for?
Reggie Bush played for New Orleans Saints, the Miami Dolphins, the Detroit Lions, the San Francisco 49ers, and Buffalo Bills. In total, he spent 11 seasons in the NFL and even won the 2010 Super Bowl XLIV.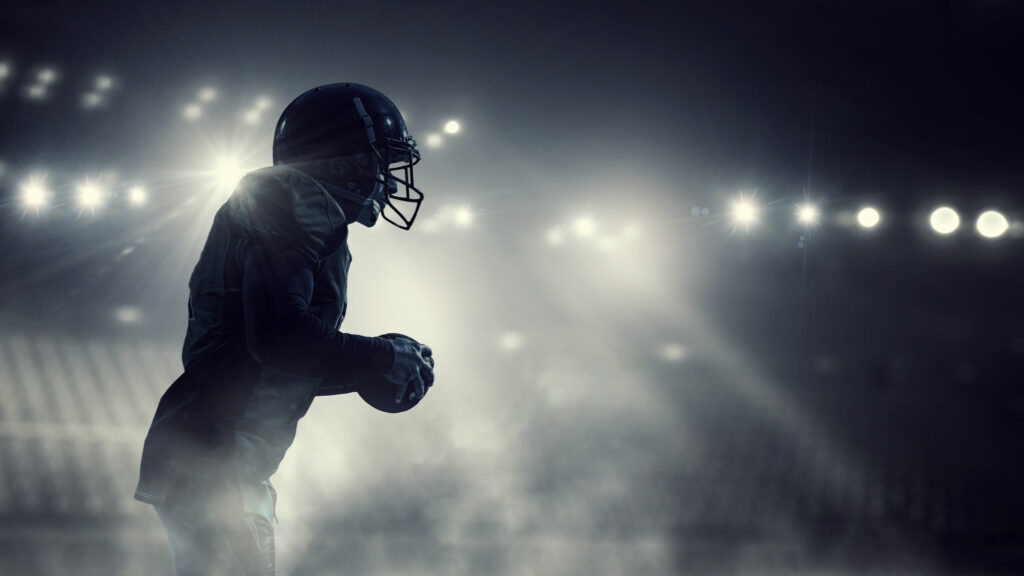 There's no denying it: Reggie Bush was one of the most talented players college football has ever seen. Between 2003 and 2005, Reggie spent three seasons playing for the University of Southern California, but where did he play after that? Read on to find out.
Why Did Reggie Bush Leave New Orleans Saints?
After an incredibly successful two-year-long college football career, Reggie decided to forgo his senior season at the University of Southern California and decided to go pro by declaring himself eligible for the 2006 NFL draft. A bit of drafting drama ensued, but Reggie was drafted by the New Orleans Saints.
Reggie spent five seasons playing for the New Orleans Saints. During this time, he played in 60 games, caught 294 passes for 2,142 yards and 12 touchdowns, and ran for 2,090 yards and 17 touchdowns. He also enjoyed his first-ever Super Bowl win.
Unfortunately, Reggie's time with the New Orleans Saints was tarnished with scandal as he had to forfeit his Heisman Award. As if this blow wasn't enough, Reggie sustained physical ones too as he broke his right leg during a 2010 game and injured his calf, both of which led to him missing 8 other games.
The above, coupled with a salary cap, meant that Reggie's time with New Orleans Saints was coming to an end. When Sean Payton called him to discuss being traded with the Miami Dolphins, Reggie declared the move "a mutual decision."
Where Did Reggie Bush Go After Saints?
On 28 July 2011, Reggie was traded to the Miami Dolphins and reserve safety Jonathon Amaya joined New Orleans Saints in his place. Reggie would play for the Miami Dolphins for two seasons in 2011 and 2012. During his short time as a Miami Dolphin player, Reggie ran 2,600 yards and scored 15 touchdowns.
In early 2013, NFL reported that – despite Reggie publicly saying that he wanted to stay on and play on – the chances of him returning for the 2013 season were "highly unlikely." It's not clear why the Miami Dolphins didn't want Reggie to return for another season, but most suspect it had to do with the fact that he was nearing 30 years old and management wanted to invest in younger players.
As a result of the above, Reggie signed a four-year-long USD $16 million contract with the Detroit Lions on 13 March 2013. While with the Detroit Lions, Reggie played in 25 games and had 1,303 rushing yards and six scores, as well as 94 receptions for 759 yards and three scores. During this time, he re-injured his calf and sustained a new injury to his ankle.
Unfortunately, Reggie's four-year contract only lasted two years and the team ended up releasing him on 25 February 2015 as they wanted to free up cap space. Martin Mayhew, the general manager of the team, told Detroit Free Press, "In Reggie's situation last year he was injured, so you've got to look at the contribution versus how much you're paying a player."
Which Other Teams Has Reggie Bush Played For?
When Reggie was released by the Detroit Lions, he joined the San Francisco 49ers less than a month later. On 18 March 2015, he officially signed a one-year contract that was worth USD $2.5 million – of which USD $500,000 was guaranteed and USD $500,000 was a signing bonus.
Unfortunately, Reggie's injury-proneness followed him to the San Francisco 49ers and in November of 2015 the star slipped on concrete at the Edward Jones Dome and the fall resulted in a season-ending meniscus tear. He only had four receptions for 19 receiving yards and eight carries for 28 rushing yards.
And finally, after he had recovered enough to get back out on the field, on 1 August 2016 Reggie signed a one-year deal with the Buffalo Bills. He would go on to have seven catches for 90 yards and 12 carries for -3 yards, and a rushing touchdown. On 15 December 2017, Reggie retired and hung up his cleats for good.