Reggie Bush is a former American football running back turned Fox Sports college football analyst who is well known across the world because of his incredible football talent and the headlines he's made throughout his career. He's long been synonymous with California, but where does Reggie Bush live now?
Reggie Bush and his family live in Encino, a neighborhood located in the San Fernando Valley area of Los Angeles, California. In 2019, he purchased a six-bedroom mansion for USD $5,650,000 and has lived there ever since. Before this, he owned two other homes in the California area.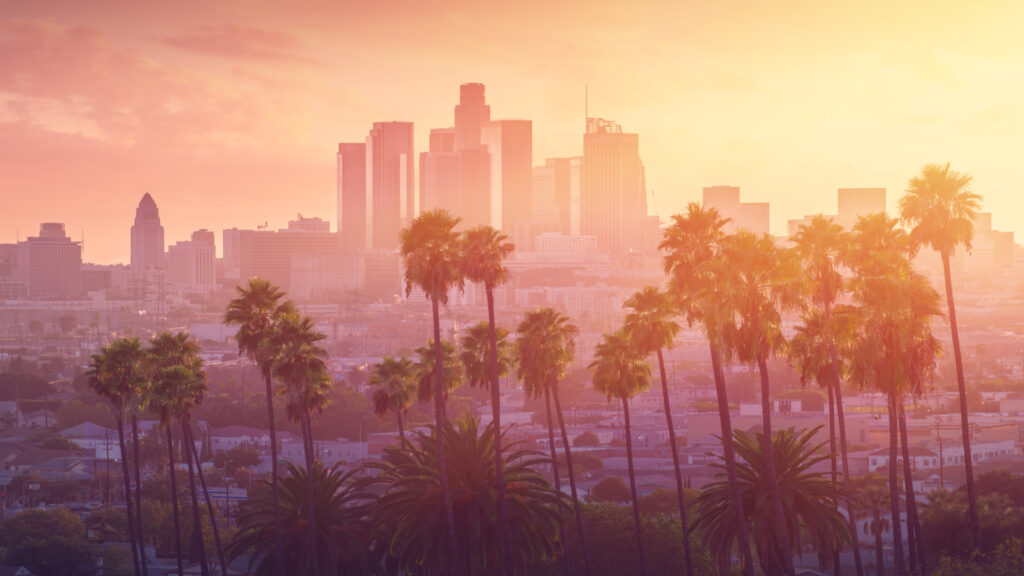 Are you keen to discover where Reggie Bush lives now and where he lived before? Plus, do you want to know where you might bump into him on vacation? Then be sure to keep reading as today's article will fill you in on all of the above – and more.
Where Does Reggie Bush Live?
In August of 2019, Reggie purchased a newly-built mansion in Encino for USD $5,650,000. The 8,750 square-foot home had only been only the market for a month when Reggie bought it. He hadn't even put the home he was living in at the time (more on that down below!) on the market when he put his offer in for the stunning family home in the sought-after celebrity-filled area.
The home boasts six bedrooms, six bathrooms, a games room, a movie theatre, a temperature-controlled wine room, a wet bar, and a three-car garage. Outside you'll find a basketball half-court, a pool, a spa, an outdoor kitchen, an outdoor entertainment area, and a four-hole putting green.
Encino is an incredibly popular area for celebrities, with many owning property here. The Bush family joins Selena Gomez, Ice Cube, Dave Grohl, David Hasselhoff, Slash, Tristan Thompson, Samuel L. Jackson, Lisa Kudrow, Logan Paul, and Leighton Meester as well as Priyanka Chopra and Nick Jonas in calling Encino 'home.'
Where Has Reggie Bush Lived In The Past?
Reggie has strong ties to California's San Diego County. He was born in the Spring Valley, San Diego, in 1985 and spent all of his childhood and adolescence living in the area. When he was on an athletic scholarship at the University of Southern California, he and his family lived rent-free in a USD $757,000 Spring Valley home that was one of the contributing factors to Reggie losing his Heisman Trophy.
Other notable residents of Spring Valley include comedian Nick Cannon, rapper Ryan Anthony, and athletes Khalif Barnes, Brooks Conrad, Cory Littleton, Doug Wilkerson, Ogemdi Nwagbuo, Cal Rayborn, and Michael Wiley.
In December of 2006, Reggie bought a tri-level home in the Hollywood Hills area for USD $4,700,000. The 4,831 square foot home boasts four bedrooms, five bathrooms, a movie theatre, and an elevator. He sold the property to former Uzbekistan diplomat Lola Karimova-Tillyaeva for USD $5,700,000 in 2014.
In 2014, Reggie purchased a USD $7,7500,000 mansion in Los Angeles's Pacific Palisades neighborhood. The 7,500 square-foot home has five bedrooms, skylights, a wine cellar, movie theatre, gym, spa, infinity-edge pool, and several outdoor features including a fire pit, an outdoor kitchen, and numerous patios. He sold the home for USD $7,4000,000 in May of 2020.
Where Does Reggie Bush Vacation?
Despite owning a home most people could only ever dream of owning, Reggie loves going on lavish vacations to luxury destinations. And, with a net worth of around USD $25,000,000 to spend, who can blame him for exploring every corner of the world!
Reggie often goes on holiday with his family and friends and he is always sure to snap a couple of photographs. He often shares these photographs with hundreds of thousands of followers on his Instagram page.
As far as holiday destinations go, Reggie has his favorite spots. In the past, the sports legend has vacationed in Austria, Mykonos, Ibiza, Barcelona, and Cabo San Lucas on numerous occasions. The latter is a favorite vacation spot for stars including Oprah Winfrey, Drew Barrymore, George Clooney, and Justin Timberlake.