Following big-screen success in movies such as 'Dallas Buyers Club' and 'Valentine's Day', actress, producer, and activist, Jennifer Garner has become one of Hollywood's most universally adored personalities. These days, the Golden Globe winner is a popular person in showbiz, but, like every young thespian, life was not always so easy, and Garner spent much of her early life garnering a reputation and building on her early achievements.
Jennifer Garner started acting in the early '90s, following her enrollment at Denison University in Ohio. She changed her major from Chemistry to Theater because her enthusiasm for acting outweighed her interest in the sciences.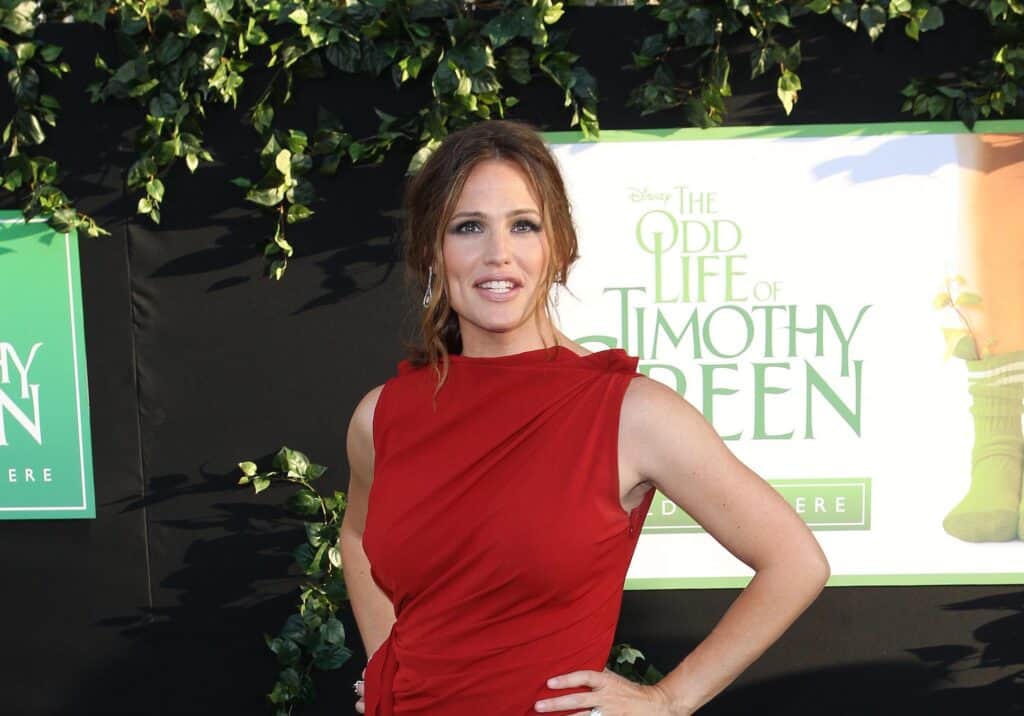 Having made this decision early on in her academic career, the Houston-born actress then began to pursue a professional career in the arts. And, like all origin stories, Garner's rise to fame is a tale of grit, determination, and a prevailing can-do attitude.
From West Virginia to Hollywood Heavyweight
Although born in Houston, Garner actually grew up in Charleston, West Virginia, after her parents decided to move the family east. Generally speaking, it's more than fair to say that Garner enjoyed something of a small-town upbringing in a characteristically rural part of the world.
Reflecting on her time in Charleston, Garner once stated: "I feel so fortunate to have grown up in a place where people look out for each other… Community is the one thing people crave most, and it's hard to come by. I grew up with such an excess of it that now wherever I go, the first thing I do is build my group".
Growing up, Garner and her siblings regularly had to attend bible study sessions and Methodist church services. It was in Charleston that Garner was also prescribed Ritalin after being diagnosed with ADHD.
As a result of her parents' conservative outlook and pious religious background, Garner and her siblings were also not allowed to wear makeup or paint their nails. Later in life, Garner would joke that her parents were "practically Amish".
Yet, Garner, a typical middle child, would actively pursue rebellion in a number of low-key, inoffensive ways. She said: "My kind of rebellion was in this community theater world. I was buddies with Miss Gay West Virginia. I just had these adult friends who lived very different lives than my family".
It doesn't seem too much of a step to suggest that it was exactly Garner's need to rebel that would one day land her badass roles in movies such as 'Daredevil' and 'Elektra'.
The Big Apple
Garner's time in Charleston and her subsequent academic tenure at Denison University didn't last forever and soon enough the young actress sought an opportunity to establish her credentials in the big-time.
Prior to landing roles on TV shows such as 'Law and Order', 'Significant Others', and 'Time of Your Life', Garner made the decision to move to New York City. It's said that in the actress's first year in the Big Apple, she was earning just $150 per week as an understudy for a theatre company called Roundabout.
Her role in the TV show 'Felicity' – which starred Keri Russell – didn't do wonders for her burgeoning career, but it did introduce her to Scott Foley, the actor who she would go on to marry and subsequently divorce a few short years later.
After starring in the Kutcher cult classic, 'Dude, Where's More Car?' in 2000, Garner went on to land one of the biggest roles of her early career, playing Sandra in 'Pearl Harbour'.
Helping her establish herself as a big-time actor, her role in the blockbuster also served as an introduction to another future husband, Ben Affleck.
The Big-Time
Following noughties success in a number of big blockbusters, Garner entered a period of time on the peripheries of Hollywood fame. Yet, as she landed the role of Eve in the Oscar-winning 'Dallas Buyers Club' she stumbled upon one of the most defining roles of her professional career.
Starring alongside stars Matthew McConaughey and Jared Leto, the film told the true story of Ron Woodroof, who, after being diagnosed with HIV, distributed drugs to others suffering from the virus.
Winning big at the Academy Awards, the film went down in cinema folklore as one of the greatest movies of the decade and an integral part of McConaughey's renaissance as an actor.
For Garner, though, who was nominated for awards for her supporting role, the film's success was evidence that the actress could perform at the highest level.