Steve Jobs is well known as the man who was Apple's design and marketing pioneer, the CEO that led Apple out of the shadow of their competitors, constantly striving for innovation. What were the circumstances around his resignation?
Steve Jobs stepped down from Apple in 2011, on the 24th of August, following a series of multiple health complications that would later lead to his untimely death in the same year.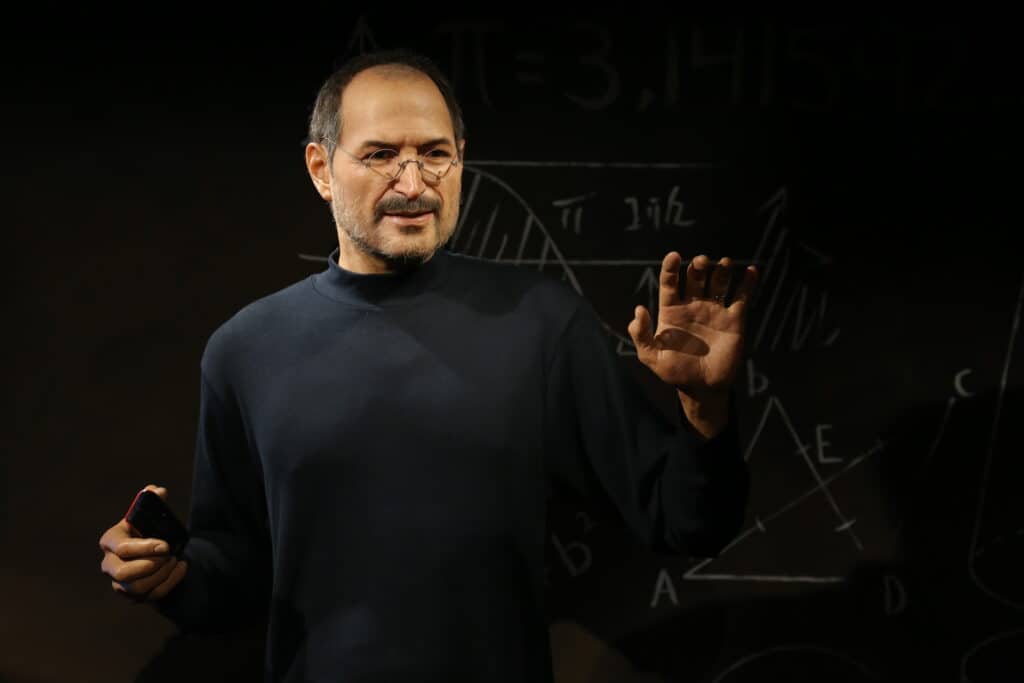 The manner that Steve Jobs handled his illness and the way that he conducted himself publicly when addressing it, above all else speaks to both his character and the love he had for his company. He held out against his problems for as long as he could, only stepping down when it was absolutely necessary.
Revealing his Health Problems
The health problems that had eventually come to force Jobs into resignation wouldn't become a deciding factor until years after he announced them. By the time that he had actually decided to step down, and based on the events that unfolded afterward, his condition had simply become too much of a risk.
There were multiple symptoms and blips over the course of this period, with rumors escalating the further that time went on. Mounting pressure to put those murmurings to rest is what originally prompted him to reveal the first piece of big news about the condition of his health.
The first revelation about his condition was in 2005 where he was giving a speech at Stanford University.
Throughout the speech, Jobs had explicitly revealed for the first time exactly what the nature of his health problems had been. It was pancreatic cancer, a rare form referred to as an islet cell tumor, or pancreatic endocrine tumor.
What this meant for Jobs was that he was potentially able to undergo a surgery that may hopefully cure him of his ailment, one of the only cancers of its type that could be addressed through surgery.
The same kind of hard-headedness and determination that won him the world with his company Apply, however, proved to be an issue when it came to making the right decisions with something as delicate as this.
Jobs opted instead for alternative medicines in order to try and treat his cancer himself. Although it's easy to look back on a decision like that in hindsight and declare that it was the wrong thing to do, or that further damage may have been prevented had he acted sooner, Jobs did finally seek conventional treatment.
By all accounts, it seemed that the surgery had been a success and Jobs only required a mere month to recuperate from his surgery, meaning he would resume his work for Apple without any issue.
Some More Health Blips
Although not much more was publicly said about it, more and more media outlets began to note that Jobs was beginning to appear thin and emaciated. Again, the rumor mill began to dredge up the dreaded question of whether Jobs was ill.
Accusations about his health began to fly, as other journalists started digging around for information with regards to when Jobs was diagnosed with his pancreatic cancer and how long it took him to receive the correct treatment.
Apple and Jobs' position on the matter was that the private life and health of Jobs was his business and his alone. One other major publication in particular disagreed with that thought process, prying into the issue further.
The journalist who was heading up the piece was then confronted by Jobs himself in a heated phone call, who was none too pleased with the developments. Though it was unintentional, the phone call between the two would actually shed more light on the fact that Jobs was indeed suffering from something serious.
Bowing Out
Eventually, the worried speculations from onlookers proved to be true, as after a few spells of absence he was forced to step out for far longer due to medical reasons. The leave of absence then quickly turned to a more permanent one, however.
As August rolled around, Jobs ended up handing over the reins to Tim Cook, finally taking the rest that he desperately needed, even if it was perhaps a little too late, as shortly after he succumbed to his illness.