You probably know Ed Sheeran's famous songs, like 'Thinking Out Loud,' 'Perfect,' and 'Shape of You,' but did you know where he grew up and found his claim to fame?
Ed Sheeran was born in the metropolitan county of West Yorkshire in the Yorkshire and the Humber region in England. He grew up in nearby Hebden Bridge, a small market town about a 40-minute drive away.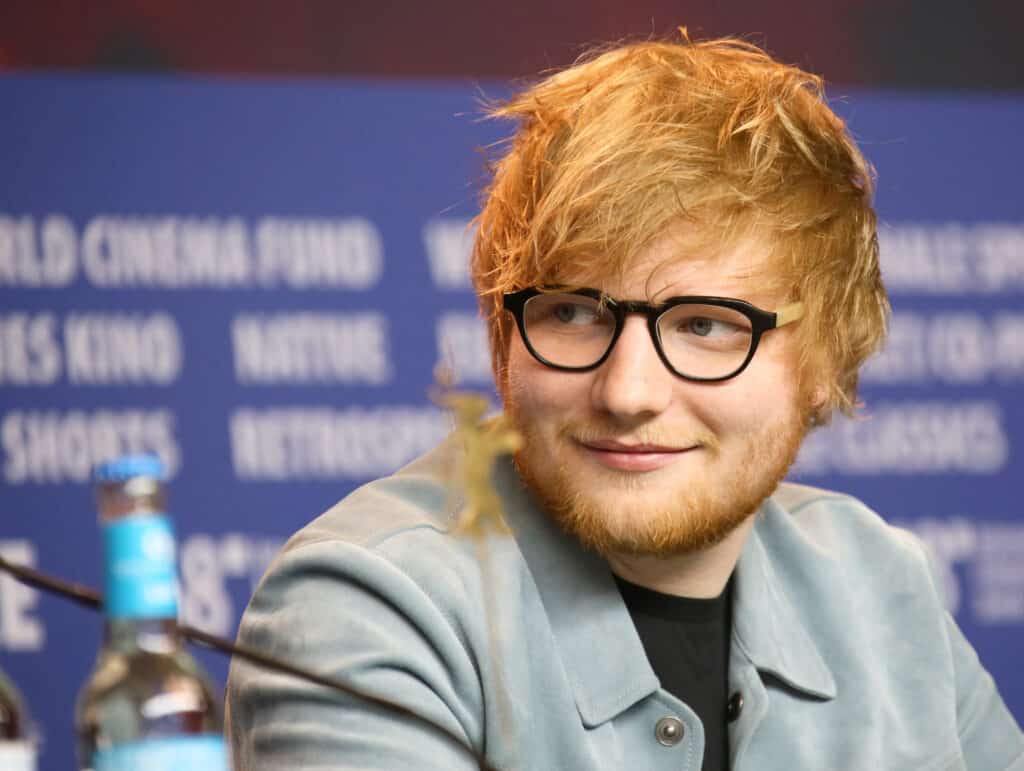 We know you love his soothing low-tenor voice just as much as we do, so we thought we would take you on a quick deep dive into the whereabouts of Ed Sheeran's early life and its connection to his undeniable attraction to music growing up.
Ed Grew Up in England
Born on February 17th in 1991 as Edward Christopher Sheeran, Ed was born in a large English town known for its mills, markets, and wool manufacturing, called Halifax. Halifax is located in West Yorkshire around the center part of England.
Ed's first childhood home sits on Birchcliffe Road in a nearby neighboring town, called Hebden Bridge. It's a large family house built of brick that boasts a traditional, European look. Because it sits along a sloping hill, the house provides a gorgeous overview of the town and countryside.
Ed remembers it fondly despite only having stayed there for 18 months before relocating to Framlingham in Suffolk, where he went to school.
He Comes From A Creative Family
Ed was destined to possess some creative talent, as his entire family was interested in the arts growing up.
His father, John, was a curator in Bradford at the local civic art gallery, called the Cartwright Hall during the 1980s. John later went on to organize other famous art exhibitions, like the 50th Birthday Exhibition of The Prince of Wales at Hampton Court Palace.
His mother, Imogen, worked at the Manchester City Art Gallery and also as a cultural publicist and jewelry designer. She wrote and published several books with John, including 'Margaret Firth', 'Introducing Sam Robinson', and 'Marie Walker Last'.
Ed has one brother that is a few years older than him, named Matthew, too. Matthew works as a composer, singer, and musician. He and Ed were both introduced to music very early in their lives.
He Attended One Of The Region's Highest Performing Schools
Ed and his brother both went to Thomas Mills High School in Framlingham, which is one of the area's best and top-performing schools. Famous actress Naomi Watts also went there!
Ed has described that he usually felt awkward around his peers in this "preppy, sporty, competitive private primary school," as he didn't fit the traditional mold with his artistic family background.
He was also bullied for his stutter and his lazy eye.
Ed's speech impediment resulted from a birthmark removal surgery that went wrong when he was nine. Apparently, the staff forgot to use anesthesia and it damaged his nervous system. His lazy eye and oversize glasses were just more ammunition for the class bullies to use.
This is where Ed immersed himself in the theater and music production programs at Thomas Mills High School, dabbling in songwriting and starring in play performances of classic hit American movies like 'The Sound of Music' and 'Grease'.
Ed's teachers and school peers thought of him as a natural performer with musical talent, even voting him the superlative of being "most likely to be famous." Boy, were they right!
According to Forbes magazine in 2015, he was ranked as one of the 27 highest-paid celebrities in the world, earning a whopping $57 million for the previous year.
In addition, Ed studied music at the school, utilizing an independent and UK-based industry-focused training provider then called Access to Music (it's now called Access Creative College).
He Was Musically Involved With His Community
Even before Ed went to Thomas Mills High School, he was surrounded by music and creativity. When he was four, he started singing in the local church choir with his brother, going on to learn how to play the guitar at age 11.
He and his father used to go to concerts together when he was young, and Ed was very inspired by these musical experiences, not to mention the music albums and CDs the family had at home.
Early on, Ed was inspired by great artists like Bob Dylan, Eric Clapton, and Paul McCartney, though he claims that the studio album 'Irish Heartbeat' by Van Morrison is his greatest influence in deciding on a music career.
By the time Ed was 14, he was out around town selling CDs he had recorded and produced himself. You may know these lovely early works as 'The Orange Room' and 'The Spinning Man'.