Ed Sheeran is a singer, songwriter, and music producer best known for his chart-topping hits such as "Shape of You" and "Perfect." However, when you take a look at his real estate portfolio, it is clear he's also topping the charts in the housing market.
Ed Sheeran owns several properties, but his primary residence is Wynneys Hall in Suffolk, England. The massive property actually consists of the main Wynneys farmhouse, which dates back to the 16th century, and several surrounding buildings that Sheeran joined together into a makeshift village.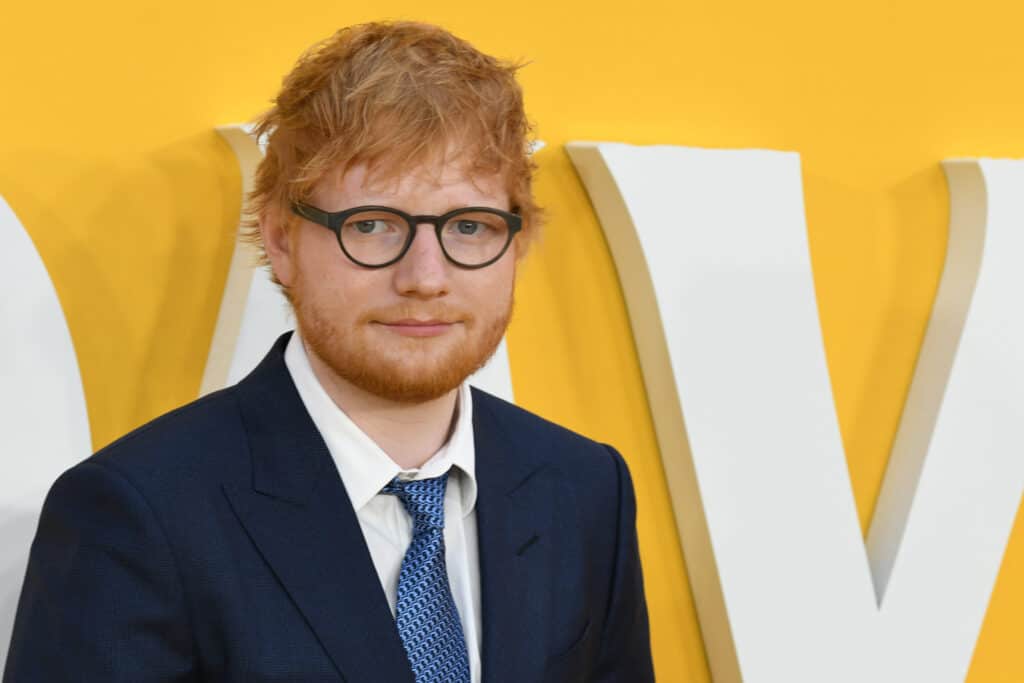 Although Ed Sheeran lives on this massive compound, he has diversified his real estate portfolio significantly and owns around 27 properties in total. It seems that the musician is also a real estate mogul, having created his own sort of "Castle on the Hill."
Wynneys Hall Estate
Ed Sheeran's principal residence is so massive that it is commonly referred to as "Sheeranville" by residents of the surrounding area. This nickname is because it is not one building or one house, but an estate compiled from his purchases of multiple buildings surrounding the main farmhouse.
Ed Sheeran's estate consists of the Wynneys farmhouse, which Ed Sheeran purchased in 2012 for approximately $1.1 million, and a collection of neighboring buildings that he bought for a total of around $4.9 million.
Ed Sheeran's Wynneys Hall Estate is located in Framlingham, Suffolk.
The surrounding buildings include other homes such as the $1.22 million Sunnyside residence, a bungalow called The Chestnuts worth $694k, and the $1.16 million four-bedroom home The Poplars, and Wynneys Hall itself (in addition to the Wynneys Farmhouse) for $1.1 million.
However, Ed Sheeran's estate in Framlingham consists of much more than just these residences.
Ed Sheeran committed to massive renovations on the estate to build things such as a four-room treehouse, a gym, a swimming pool, a greenhouse, and a cherry orchard. Perhaps the cherry orchard is a tribute to his wife, Cherry Seaborn.
A more obvious tribute to his wife is the pub on the grounds, which he named The Lancaster Lock after her middle name, Lancaster. A fun tidbit about the pub is the secret underground tunnel connecting The Lancaster Lock to the main house.
In a 2017 interview, which was quoted in Hello! Magazine, Ed Sheeran said of the pub, "So basically there's an underground tunnel to get there that you can close off. So if I have a party, everyone goes in the pub, and no one can get in the house, so you get no one raiding the cupboards or smashing anything. You have to go underground to get to the pub."
Wynneys Hall Estate sounds like an enormous amount of fun; with its underground passageways and treehouses, it seems as if Ed Sheeran has created a dream place for him and Cherry to live.
Apparently, they chose the location because the couple wanted to stay close to home, as they both met while growing up nearby. Ed Sheeran's parents also live in Framlingham.
Notting Hill House
Ed and Cherry Sheeran shared a rare inside glimpse of their home in Notting Hill, London, to promote his 2019 album, "No.6 Collaborations Project."
The Instagram video shows a variety of couples explaining the stories of how they met and fell in love.
The video includes shots of the couple in their kitchen, which is tastefully decorated with marble backsplash and matte white cupboards and appliances alongside various houseplants. The video itself gives a lived-in feel with snacks out on the counter and Ed and Cherry joking around together.
Although the video itself is relaxed, the story behind their apartment is extravagant; according to Hello! Magazine, the apartment cost £19.8 million, which is approximately $27 million.
In addition to their apartment, the couple purchased the two neighboring flats to ensure that they never experienced noise complaints when hosting parties and get-togethers.
The rest of Ed Sheeran's intensive property portfolio is owned by Maverick Properties and is for investment purposes; among these properties are a handful of apartments in London, in areas such as Holland Park and Battersea, according to The Sun. These other properties are usually rented out, not for Sheeran to personally live in.
We're curious if Ed Sheeran ever intends to invest in any properties "South of the Border."