Although he is now retired, Tony Romo was the star quarterback of the Dallas Cowboys. He is also known to be quiet and humble, much like his humble childhood.
Tony Romo grew up in Burlington, Wisconsin. However, he was born in San Diego, California. His father was in the Navy and was stationed in San Diego but they returned to Wisconsin when Tony was still young. There he grew up playing baseball and football. He was Burlington High School's star quarterback from his junior year on.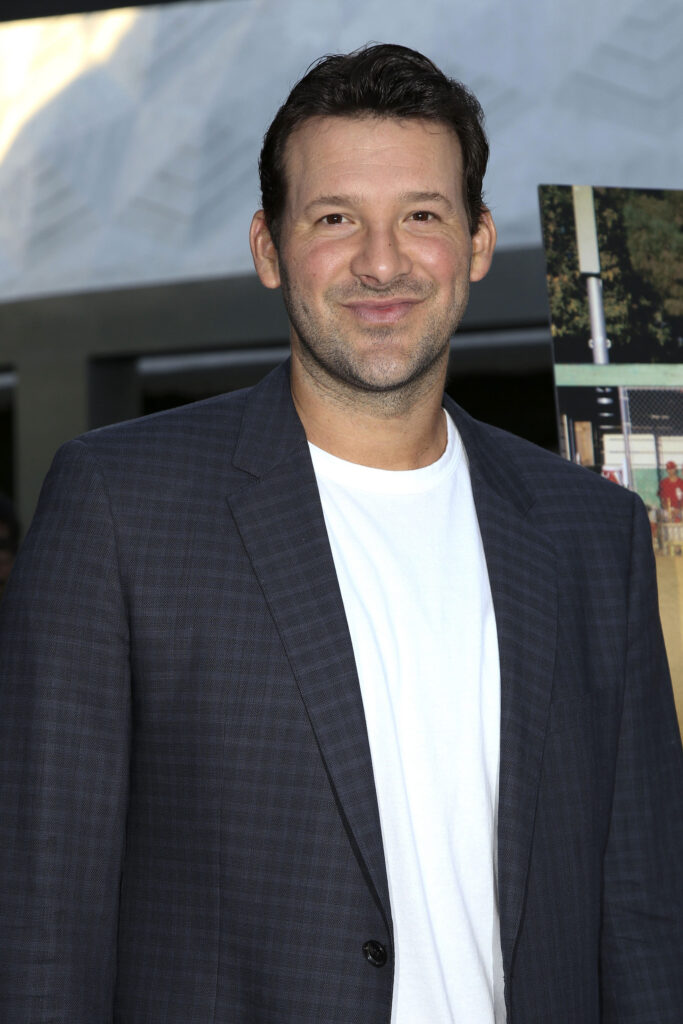 Scroll down to read more about Tony Romo's childhood in Burlington, Wisconsin.
Tony Romo's Family
Tony Romo was born to Ramiro Romo Jr. and Joan Jakubowski on April 21, 1980, in San Diego, California. His father was stationed at the San Diego U.S. Naval Base.
It was when Ramiro retired from the navy that the family moved to Burlington, Wisconsin. This was a city not too far from Racine, Wisconsin where both Ramiro and Joan grew up.
Ramiro Romo Jr. is the son of Ramiro Romo Sr. who emigrated to the United States from Mexico.
As Peter Jackal at The Journal Times reported, Ramiro Jr. has said that "My father never had much as far as education, but the things he accomplished just encouraged me to go out and be the best I could be at whatever I was doing."
He has also further elaborated that the lessons he learned through his father's story are lessons that he passed on to his son, Tony. In fact, he would come home after working 10 to 12-hour days at construction sites and still take the time to play ball with Tony.
After retiring from the Navy, Ramiro Jr. worked as a carpenter and construction worker. Tony's mother worked as a grocery store clerk.
While Tony was their only son, they also had two daughters named Danielle and Jossalyn.
Interestingly enough, Romo didn't just play football growing up. He was also a big-time baseball star.
Tony Romo was actually a Little League player. When he was 11 and 12-years-old he played on the Frank Roth All-Stars team and was one of the leading hitters.
Tony Romo's High School Sports Career
When Tony Romo started high school at Burlington High School, he fit right in with the group of jocks. He was the ultimate athlete and a clear natural when it came to sports.
Of course, Romo played for his high school football team the Burlington Demons. In his freshman year of high school, he started out as the backup safety and seventh-string quarterback.
He was supposed to be the starting quarterback for the junior varsity football team in his sophomore year. But, he broke his finger during a practice and was out for the season.
It was during his junior year in 1997 that Tony Romo became the star quarterback of the team. During that first season as the quarterback, Romo took the team all the way to the Wisconsin state quarterfinals.
Watch the below video from TMJ4 News that highlights one of Tony Romo's visits back to Burlington, Wisconsin where he does a football camp every year.
Of course, he played other sports too. He was on the basketball team and he played golf every weekend with his dad.
Romo was a natural athlete and he constantly tried to keep the competition going. This natural sports affinity led to him playing college football, becoming a three-time All-American player, and winning the Walter Payton Award.
Burlington, Wisconsin
Burlington, Wisconsin is a small town with a population of just over 10,000 people in Racine County, Wisconsin. It is roughly 45 minutes southwest of Milwaukee.
When Tony Romo was growing up in the town, it was known for producing famous MLB players like Frank Roth and Ginger Beaumont, the founder of the Church of Latter-Day Saints James Strang, and the astronomer and writer Charles Edward Barns.
Nowadays, Burlington can also claim Tony Romo as another one of the famous people to have grown up there.
Other than Burlington's famous past residents, the town is also known as 'Chocolate City, USA' due to the Nestle chocolate factory located there. It is said that the faint smell of chocolate constantly lingers in the air of Burlington.
The factory opened up in 1966 and the town even has a Chocolate Museum for tourists to visit.
So growing up, Tony Romo didn't just enjoy all of the sports he played, he also enjoyed the frequent smell of chocolate in Burlington, Wisconsin.