Ariana Grande is an American singer, actress, and songwriter who rose to fame through her role as Cat Valentine from Nickelodeon kids' television show, "Victorious". Her musical talents and incredible singing voice were discovered before she signed with Republic Records in 2011, and she is now one of the best-selling artists of all time. Ariana has numerous awards including one Grammy Award, one Brit Award, two Billboard Music Awards, and even 22 Guinness World Records.
Ariana Grande purchased a gorgeous Hollywood Hills property in the summer of 2020 for $13.7 million. The home spans over 10,000 square feet and features views of canyons and the Pacific Ocean.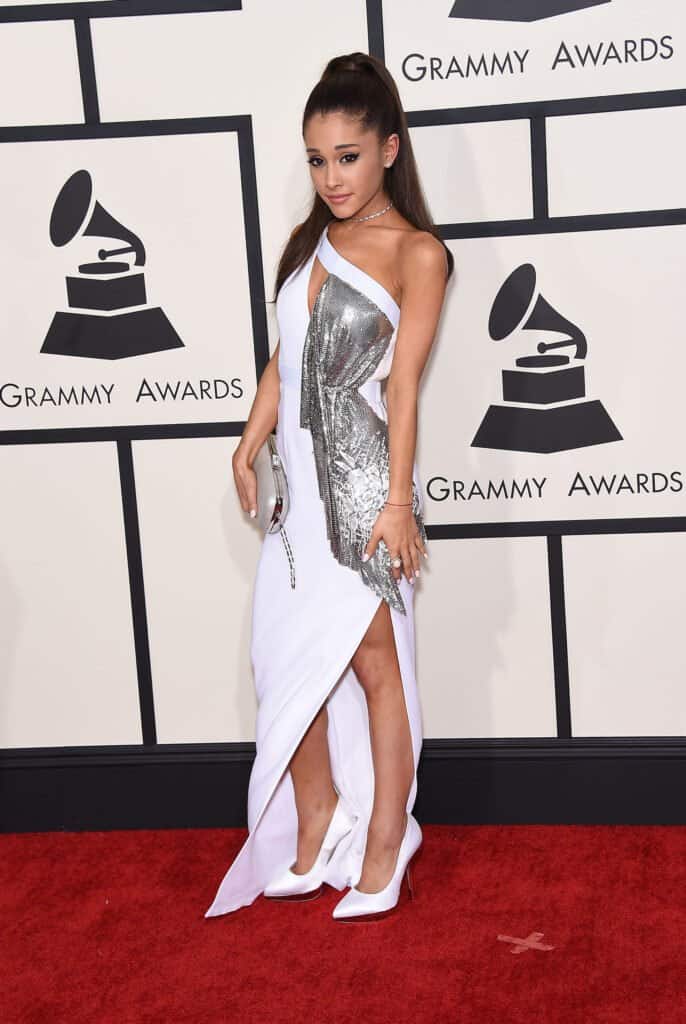 Before the purchase of her new home, Ariana was living in a rented 6,226 square-foot mansion in Beverly Hills, along with other rented homes throughout her career in Hollywood. Seems as though the artist was quite picky with picking her new home, as it took endless house hunts and renting properties before finding her permanent residence in 2020.
Ariana Grande's Booming Career in Hollywood
Ariana Grande is originally from Boca Raton, Florida, and she started engaging in the arts when she was quite young. She took both acting and singing lessons and started joining the theatre scene at school as a teenager.
When she was 15 years old, Ariana was able to secure the role of Charlotte in the Broadway musical production of "13". This was Ariana's first big break in acting, and she ended up winning a National Youth Theatre Association Award for her performance.
Her name was out there after performing in a Broadway musical production, and two years later she appeared in another musical called "Cuba Libre". Soon afterward, Grande landed a role in the Nickelodeon television series, "Victorious" as Cat Valentine.
She played the role of a goofy and outgoing singer-actress which fit Ariana's personality perfectly. Ariana also made her first appearance on the "Victorious" soundtrack, and a single, "Put Your Hearts Up" for her audience.
The show did exceptionally well, and Ariana's character as Cat went on to be part of a new television series called "Sam & Cat".
Although she had a busy acting career, she also wanted to pursue music. The songs she put out were more geared towards her teenage Nickelodeon audience, but she wanted to have less of a "kiddie-feel", so in 2013 she released "The Way" featuring her boyfriend at the time, Mac Miller.
The new mature direction of the song brought along new fans and the single was taken to top 10 in the US and was later certified double platinum. Her debut album, "Yours Truly" was underway.
Her second album, "My Everything", included guest features from Iggy Azalea, Nicki Minaj, Jessie J, The Weeknd, and Zedd. Many of her singles on the album ranked high on top charts and the album sold nearly 600,000 copies.
Her third album, "Dangerous Woman" made Ariana Grande the first-ever artist to have the lead single of all of her albums debut in the top ten on charts. The album went platinum and was even nominated for the Grammy Award for Best Pop Vocal Album.
In 2018 she released her fourth album, "Sweetener" which led to more chart-topping hits. Ariana was nominated for five Grammy Awards that year including Best Album, Best Pop Vocal Album, and Record of the Year.
In October 2020, Ariana released "Positions", another album that ranked high on the charts.
The Star's Los Angeles Residence Above Sunset Strip
Ariana Grande finally purchased her permanent home in the summer of 2020. The home is located in Hollywood Hills, right above LA's iconic sunset strip.
The star's stunning mansion cost around $13.7 million and features 10,000 square of living space. The home was one of the priciest houses sold in the Hollywood Hills in 2020 and her neighbors include Leonardo DiCaprio, Keanu Reeves, and Bobby Flay.
The three-story home has great amenities such as a sauna, infinity pool, movie theatre, a fitness studio, and a 300-bottle wine cellar in the basement. The four bedrooms and seven bathrooms are more than enough for Ariana and her team to hang out in.
The structure of the house is very modern and the exterior features tons of glass and white walls. It sits on about a third of an acre in the Bird Streets neighborhood.
The home was originally put up on the market for nearly $25.5 million back in 2018, later being offered up for $17.5 million and then sold to Ariana for $13.7 million.