William Martin Joel, more popularly known as Billy Joel, is an American musician and singer-songwriter. He is famously nicknamed the "Piano Man" after his first hit and signature song and has become one of the best-selling music artists of all time since his first debut as a solo artist back in the 1970s. Billy Joel is also the seventh best-selling recording artist and fourth best-selling solo artist in the United States.
Billy Joel has owned a number of homes throughout his music career, although his main residence is on Long Island, New York.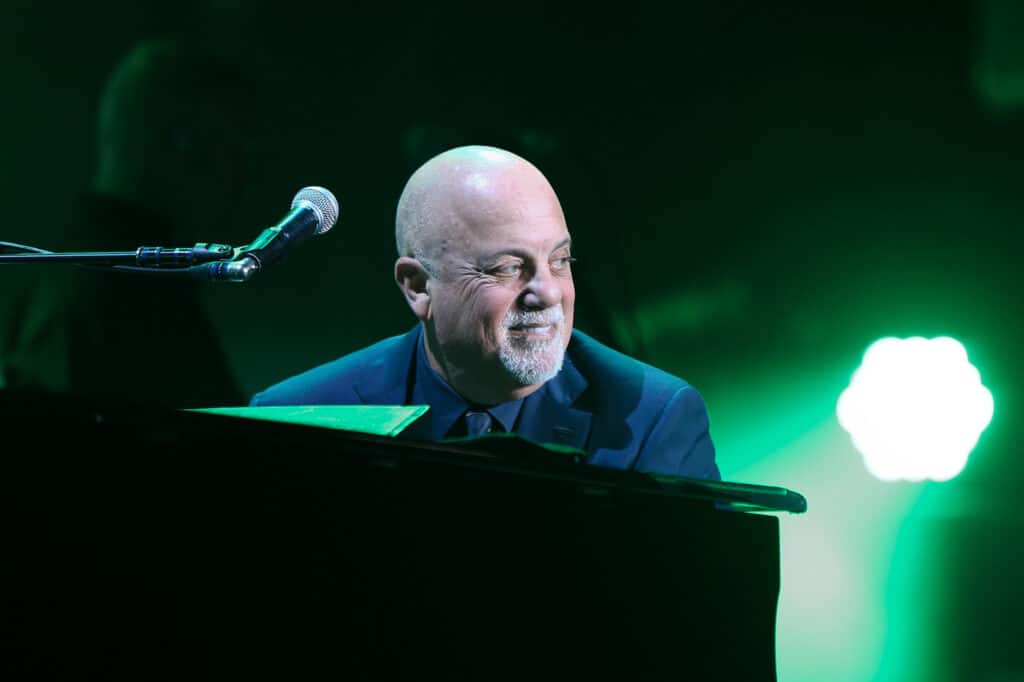 Billy Joel has a net worth of around $250 million and he has chosen to spend a large chunk of his wealth on buying real estate. The artist tends to be more private with his personal matters, but his career continues to thrive with concerts and live shows.
Billy Joel's Successful Music Career
Billy Joel was born in the Bronx in New York City, but shortly after, the family moved to Levittown on Long Island, America's famous "first suburb".
Billy Joel's father was a classical pianist, but his mom pushed him to learn the piano early on in his childhood. He began playing the piano at age four and almost right away, he fell in love with the instrument.
At 16 years old, Billy had a major talent for playing the piano and had been in three bands by the time he got his driver's license. He was inspired by the Beatles' Ed Sullivan Show performance and knew he wanted to pursue music full-time.
Committed to making his music dreams come true, Billy Joel decided to drop out of high school in order to pursue a full-time performing career. He devoted a lot of the next few months creating and writing music for his first solo album, "Cold Spring Harbor".
The album was released in 1971 after he signed a recording contract with Family Productions, although he was not happy with the quality of it. The album ended up not doing very well commercially, and Billy decided to move to Los Angeles to make it work elsewhere.
In 1972, he started to work as a lounge pianist under the name "Bill Martin". He played at The Executive Room on Wilshire Boulevard before an underground recording of his song called "Captain Jack" was released on the East Coast and started to get positive attention from the audience.
Catching the eyes of executives at Columbia Records, Billy Joel was signed for a second chance at a full-time music career.
His most popular song to date, "Piano Man", had been released and Joel was quickly gaining momentum in the music industry. He began recording new songs and albums, although he ended up leaving Los Angeles in 1976 as his music style started to evolve from pop to blues and jazz.
"The Stranger" was released in 1977 and was Billy's first commercial breakthrough, which landed him on the US Billboard charts. By the early 1980s, Billy Joel had already received a number of music awards including a Grammy for Best Male Rock Vocal Performance and even a People's Choice Award.
The next two decades brought more hits such as "Tell her About It", "Uptown Girl", "Innocent Man" and "The Longest Time". In 1999, he was inducted into the Rock and Roll Hall of Fame by Ray Charles and received the Kennedy Center Honors in 2013.
In 2007, Billy Joel released his first original song in 13 years called "All My Life" and although he struggled with alcohol addiction throughout the 2000s, he still remained an idol in the music world.
The Artist's Home on Long Island
Billy Joel lives in Centre Island, New York in a stunning $33 million mansion. The property has a total of 14.6 acres and the home itself is a massive 14,273 square feet.
The home features 5 bedrooms, 3 staff rooms, two guest houses, an indoor and outdoor pool, bowling alley, tennis court, and 1,500 feet of waterfront. Since the purchase of the home, Billy Joel has made many alterations to the property including changing up the indoor pool and trying to build a dock to park his three boats.
The home was built in 1994, and although it has been Billy Joel's primary residence for quite some time, it has been on the market for a number of years. He first put it on the market for $37,500,000 but has chopped the price down to an additional $5 million off, yet it still has not sold.
The home was broken into at the beginning of 2020, Billy Joel stating that he was in complete shock due to the secluded nature of the home.