Brad Pitt is a popular and award-winning American actor and producer. He has three Golden Globe Awards, two Academy Award, and a Primetime Emmy Award for his various roles in a number of movies, including "Thelma & Louise", "A River Runs Through It", "Legends of the Fall", "Fight Club", "Oceans Eleven", "Mr & Mrs. Smith", "World War z", among many others. Brad Pitt has been previously named as one of the most influential and powerful people in the Hollywood entertainment industry.
Brad Pitt has a pretty large real estate portfolio, with estates in California, Louisiana, and even a castle-like home in France. His main residence is in the Los Feliz neighborhood of Los Angeles, California.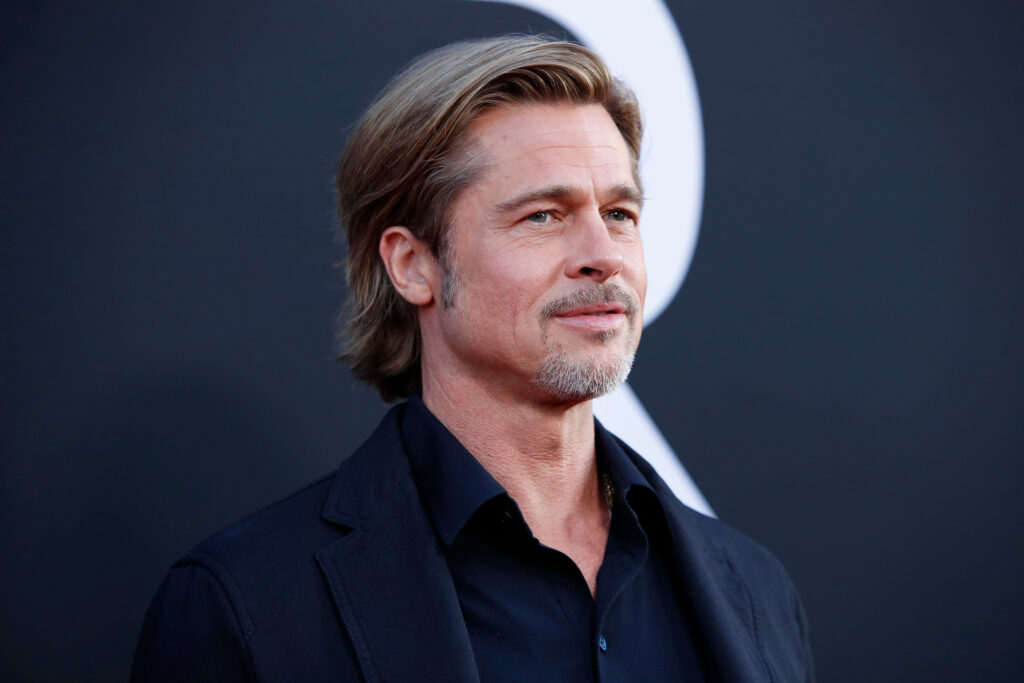 Brad Pitt is by far one of the most important people in Hollywood and is viewed as an icon in the film industry. His successes on-screen have led to a large net worth and it doesn't seem like he's planning on slowing down with his acting career anytime soon.
Brad Pitt's Beginnings As A Powerful Actor in Hollywood
Brad Pitt was born in Oklahoma and was the oldest of three kids. He grew up in a Southern Baptist family and moved to Missouri when he was young.
He had dreams of becoming an advertising art director and attended the University of Missouri for journalism, but he later realized his immense aspirations for movies. Before he knew it, he decided to drop out of his undergraduate programs at college and headed to Los Angeles, California to pursue his other dreams of an acting career.
Pitt was two credits away from having a college degree, but he believed he needed to leave as soon as he could and spent the next few months being a limousine driver. He told his parents that he was enrolling at the Art Center College of Design in Pasadena, but instead, he was a driver and joined an acting class.
He accompanied one of his classmates for an audition with an agent and instead of signing the classmate, the agent ended up signing Brad Pitt. The young actor was in the Hollywood scene for only seven months before having an agent and getting acting jobs on the regular.
Brad Pitt's first few jobs were in television, including "pretty boy" roles in shows such as "Dallas", "Growing Pains", "Glory Days" and "Too Young To Die".
His first film debut was in 1989 for the horror movie "Cutting Class" which was controversial and got people talking about him. His fans loved his charm and playfulness, making him a popular actor for fiery scenes.
In the early 90s, the next few films he starred in did not boost his credibility, as he was just viewed as a pretty face. It took Brad Pitt the next couple of years to truly revamp his image in the film industry.
The turning point of his career had been his role in "Seven" in which he played the character of a detective with co-star, Gwyneth Paltrow. The two started dating and although the couple split up after 2 and a half years, the relationship made Brad Pitt more popular.
He won his first Golden Globe Award for best supporting actor in 1995 for his performance in the thriller "Seven Monkeys". The director loved his portrayal of a mental patient and cast him in a new film called "Fight Club" which did exceptionally well at the box office.
In the early 2000s, Brad Pitt continued to steal the hearts of his audience and in 2005, starred in "Mr. and Mrs. Smith" which not only earned $478 million worldwide but led Brad Pitt to his new romantic partner, Angelina Jolie.
In the following years, Brad Pitt starred in a number of successful films such as "Inglorious Bastards", "The Curious Case of Benjamin Button", "The Tree of Life", and "World War Z".
The Film Icon's Large Real Estate Portfolio
Brad Pitt is a Hollywood icon, winning a number of awards and accolades that signify his prestigious place in the film industry. His net worth of around $300 million has allowed him to build a very impressive real estate portfolio.
His main residence is in the Los Feliz neighborhood of Los Angeles, California, although he owns property in New Orleans, The Hollywood Hills, France, and even supposedly in the Ozarks region of Missouri.
His Los Feliz house was purchased by the actor back in 1994 for $1.7 million. It features 5,338 square feet of living space, six bedrooms, seven bathrooms, an outdoor swimming pool, tennis court.
Brad Pitt supposedly bought extra houses and land in the area to accommodate his six children with Angelina Jolie and even build a skatepark and playroom for the kids. His home in the Hollywood Hills is more thought of as a "bachelor pad" rather than a home to accommodate young kids.