Hollywood heartthrob and wielder of Thor's hammer, Chris Hemsworth, is known for his roles in action movies such as "Men In Black: International" and Marvel's Avengers franchise. Where does he spend his time when he's not in Hollywood?
Chris Hemsworth lives in Byron Bay, Australia. Although he works in Hollywood, he likes being able to separate himself from the hustle and bustle of the industry, which is why he settled down in Australia.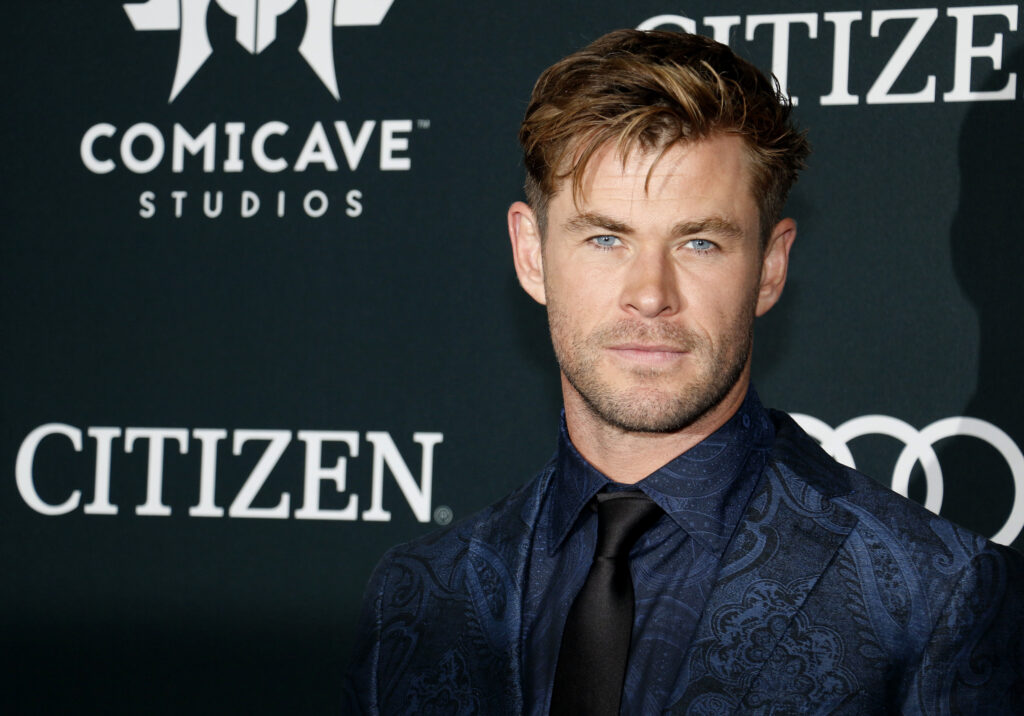 Did he ever find a place to settle down! Chris Hemsworth and his wife, model Elsa Pataky, own one of Australia's largest homes, a mansion worth $20 million.
Home in Byron Bay
Chris Hemsworth and Elsa Pataky own one of Australia's largest and most expensive homes, valued at $20 million — that's the box office gross of Christopher Nolan's film "Tenet"!
According to Man of Many, few features of the giant home (comparable building sizes include shopping centers) include a lovely mural wall titled "Darrundang Gaagal," which translates to "thanking the ocean."
The mural was painted by muralist and pro surfer Otis Hope Carey, and its wavy black and white lines evoke the impression of ocean waves swirling.
In the above Instagram post, Chris Hemsworth thanks his friend for painting the mural and explains the symbolism, saying that the mural "focuses on representational imagery of the ceremonial dancing of the Gumbaynggirr people, weaved together with traditional forms in thanks to their totemic spiritual emblem 'GAAGAL' (Ocean)."
The home also features six bedrooms, along with a personal gym and spa so that Chris Hemsworth can stay in tip-top shape for his next action movie roles. It also has a beautiful rooftop infinity pool for days in the sun.
Additionally, sunny days help to power the home as large solar panels have been installed on the property, helping the compound stay more environmentally-conscious.
Although the exterior of the mansion looks enormous, the interior of the home is designed with an eye for subtlety. It is designed in a clean and contemporary style, with large floor-to-ceiling windows letting in sunlight.
Chris Hemsworth purchased the property in 2014 for $7 million and redesigned it entirely. Apparently, the local residents were not huge fans of the development, calling the mansion "obscene, greedy, flashy and vulgar."
Still, it's Chris Hemsworth, one of the highest-paid actors around. The development went through, with the application estimating the total cost at around $8.8 million.
The mansion eventually ended up costing $20 million; however, new estimates from the Daily Mail report that the property might be worth up to 50 percent more, for a total of $30 million.
However, Chris Hemsworth's house may not be the most expensive in Byron Bay for much longer — a property development company is planning to build a mansion with a whopping value of $60 million, called The Beach House, in the same area.
Films and Net Worth
Clearly, Hemsworth works incredibly hard to afford such a luxurious estate. His net worth is valued at around $130 million, and he has taken roles in some of Hollywood's biggest blockbusters, including Marvel's superhero franchise, "The Avengers."
Although most people know him for his role as the Norse god Thor in the popular superhero franchise, Chris Hemsworth has starred in tons of other films.
For example, he played Kevin in the gender-bent "Ghostbusters" reboot in 2016. It had a RottenTomatoes score of 74 percent, as many critics argued that the film itself was quite good, but it was a challenge to live up to the beloved 1984 original.
Still, the film had a box office of $229.1 million, which wasn't too shabby!
Chris Hemsworth also appeared in the 2009 "Star Trek" film as Captain Kirk, a new take on the beloved science-fiction franchise. Other notable roles of Chris Hemsworth include "Cabin in the Woods," a campy horror film, and "Men In Black: International," a 2019 installation to the classic franchise.
All these roles in huge movies mean that Chris Hemsworth is one of Hollywood's highest-paid actors.
In 2019, he made the Forbes list of highest-paid actors, ranking in the respectable number two spot, just behind Dwayne "The Rock" Johnson. Chris Hemsworth earned a staggering $76.4 million in 2019.
Other actors on the list included Adam Sandler, Paul Rudd, and Chris Evans.
With so much cash to spare, it makes sense that Chris Hemsworth would want to build a massive home for himself and his family.