Doja Cat is a Grammy-winning American singer who has actively been in the industry since 2008. She came into the limelight after her song was discovered on SoundCloud in 2012. Then she signed a dual deal with Kemosabe Records and RCA Records.
The singer is worth $8 million. With that hefty profit, does she have any investment in real estate?
Doja Cat has a house and lives in Beverly Hills.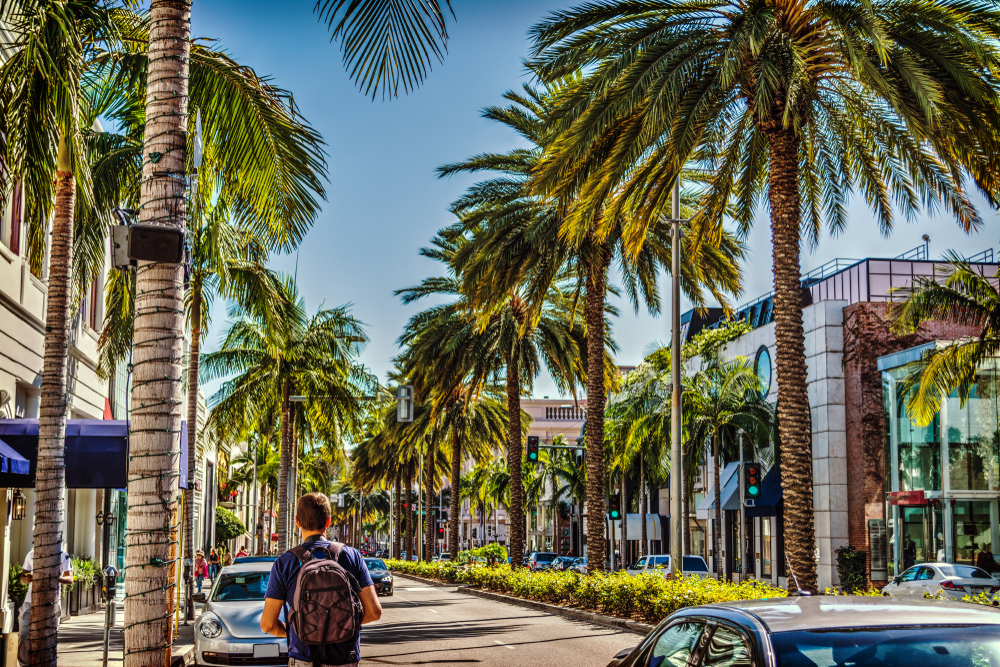 Let's find out more about Doja Cat's house and how much it's worth.
Where did Doja Cat grow up?
Amala Ratna Zandile Dlamini was born on October 21, 1995, to a South African father and Jewish mother. So, did she grow up in Africa? The short answer is: no. Doja Cat was born and raised in the United States. In fact, she grew up in the Tarzana neighborhood of Los Angeles, California.
Her father, Dumisani Dlamini, is a veteran actor best known for his role in the 1992 film Sarafina!. Doja Cat claimed that she has an estranged relationship with her father, but the man denied her claims. 
When Doja Cat was a child, her mother took her to New York City, where they stayed for five years. They moved back to California when the singer turned five.
When she was 11 years old, her family went to Agoura Hills, Los Angeles, where they lived in an ashram and embraced Hinduism for four years. Doja wore headscarves and chanted bhajans in temples during this period of her life.
She then lost interest in education and began to enjoy dancing. While at the ashram, she had started dancing the style of Indian classical dance called Bharatanatyam.
Doja Cat spent most of her childhood moving between different states before eventually getting discovered through SoundCloud. She stayed majorly in New York and Los Angeles.
How much is Doja Cat's house?
In 2022, Doja Cat moved to her own apartment, which she bought as her net worth increased. Located in Beverly Hills, the house looks like a typical Bohemian house. It has an indoor pool, and the porch is lined with wooden flooring. 
The multi-level house offers about 2,400 square feet of living space, with four bedrooms and two bathrooms. A rock-line staircase leads to the main floor, which faces the driveway.
The living room provides an open space with panoramic windows on both sides of the house. The kitchen is another magnificent sight with white walls, grey slates, and stainless steel accents. There is also a penthouse floor that houses the master bedroom.
The house, built in the 1960s, comes with an elegant walk-in closet, en-suite bathroom with a bathtub, and open-air shower. It also has an outdoor swimming pool surrounded by plenty of seating areas.
This Beverly Hills house is worth $2.2 million. Doja Cat values her privacy, so her house is a bit far away from other neighborhoods.
Does Doja Cat live in New York?
Doja Cat spent a part of her childhood in New York City before moving back to California when she turned five. She seems to enjoy staying in Los Angeles, her childhood town. The singer bought a house in Beverly Hills, which is located in Los Angeles.
Doja Cat doesn't live in New York even if she travels there for concerts. She also doesn't have a house in New York.
Where does Doja Cat live now?
Doja Cat lives in Beverly Hills, Los Angeles. She is living in a $2.2 million Bohemian home with multiple rooms, an outdoor pool, and a long, elegant driveway. Despite the singer's bold fashion choices, she went for simple and old-school in her house choice.
Does Doja Cat live in South Africa?
Doja Cat was born to a South African father, who is a well-known actor. So, did she grow up in South Africa? The singer didn't grow up in South Africa and hasn't really left the United States.
Her father got homesick after staying in the United States for years. So, he returned to South Africa, hoping his family would join him. However, they didn't move, which led to her parents separating.
Does Doja Cat live in New Orleans?
Doja Cat has toured numerous states across the United States, including New Orleans. However, she doesn't live in that state. Instead, she stays in hotels and service houses when she goes on tour to New Orleans.
The singer currently lives in Los Angeles and doesn't have houses in other places in 2022.