Hugh Jackman is an Australian actor, producer, and singer best known for his lead role as Wolverine in the X-Men series. He holds the Guinness World Record for "longest career as a live-action Marvel superhero" and has starred in many films such as "Kate & Leopold", "Van Helsing", "The Prestige", "The Greatest Showman", and "Les Miserables".
Originally from Sydney, Australia, Hugh Jackman now lives in Melbourne, Australia with his wife, Deborra-Lee Furness, along with their two adopted children, Oscar Maximillian, and Ava Eliot.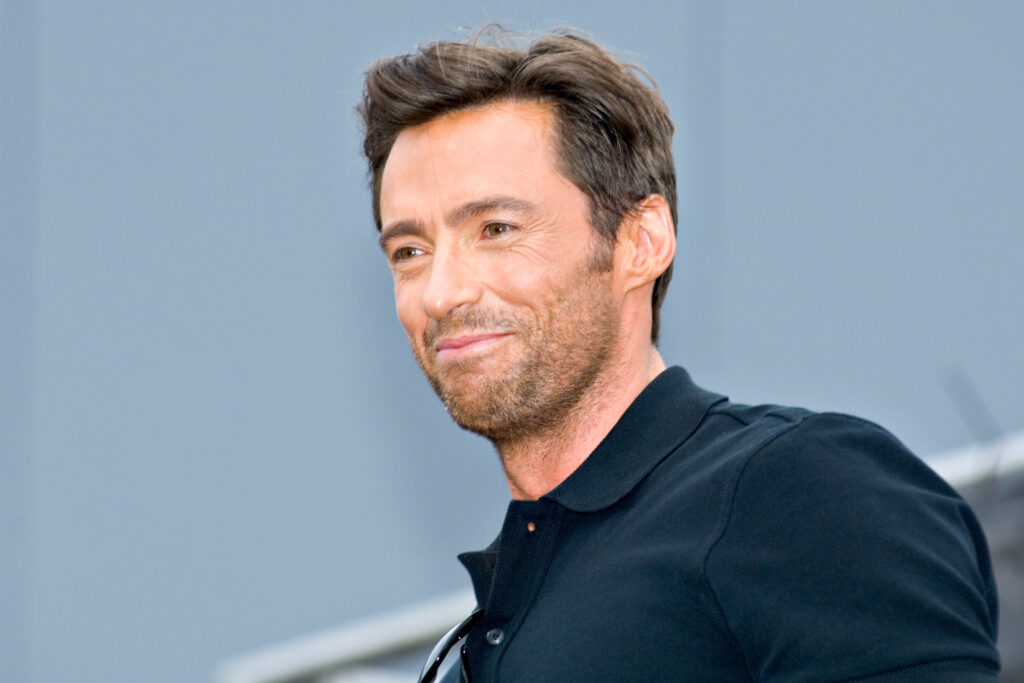 Jackman's impressive career in the entertainment industry has earned him an estimated net worth of around $180 million. His first appearance in the original 2000's X-Men series earned him about $500,000 and quickly rose to $20 million for the role in 2009.
It is safe to say that Hugh Jackman is one of the most successful actor's in Hollywood's film industry and his career is nothing short of impressive, especially with the X-Men series becoming more popular throughout the years. The movie series earned a total gross income of $1.3 billion, which is part of the reason for Jackman's sizeable wealth.
Hugh Jackman's Impressive Career
Hugh Jackman has won world-spread recognition for his lead roles in a variety of films, one of the biggest being Wolverine in the X-Men film series. His acting career includes a multitude of genres including comedies, thrillers, romance, children's movies, and horror films.
Jackman was born in Sydney, New South Wales in Australia, and his parents are both English. As a child, Hugh was described as having creative instincts and has always been fascinated with the film industry.
The actor went to school for journalism and eventually received a communications degree with a journalism major from the University of Technology Sydney. After his undergraduate college career, he went on to pursue drama at the Western Australian Academy of Performing Arts where he was offered his first professional role in an ABC drama, "Correlli".
His first big break was for the role of Wolverine in X-Men in 2000. The action film quickly gained a large audience and Jackman has stated that in order to truly understand his part in the movie, he studied wolves to develop his character.
His wife, Deborra-Lee Furness, originally found the role ridiculous and as one of the first movies of its kind, producers found it to be a hit or miss, as well. Fortunately, the first X-Men film gained traction in the younger audience and was a major hit.
In 2009, Jackman earned a spinoff with X-Men Origins: Wolverine, a trilogy specifically about the superhero character Wolverine. The film is based on the Marvel Comics character and Hugh Jackman's preparedness for the role as a wolf clearly paid off.
Besides the X-Men series, Hugh had a lot of other movies on his plate including the popular film "Les Miserables". He received a Golden Globe Award for Best Actor for his outstanding performance in the film.
In 2017, he starred in the musical, "The Greatest Showman", as a famed promoter and Barnum & Bailey Circus founder P.T. Barnum. He also earned a Golden Globe nomination for his performance in the film as well, and Jackman's contribution to one of the film's songs landed him on the Billboard Hot 100.
Along with on-stage performances and lead character roles in films, he has also lent his voice in animated movies such as "Happy Feet' and "Flushed Away".
The Stunning Jackman Residences
Hugh Jackman, along with his wife, purchased many residences throughout their marriage. Their first home was purchased for AUD $240,000 in 1997 and sold 18 years later for $740,000 in 2015.
Hugh and his wife added a New York residence to their real estate portfolio in 2009 with a three-story apartment in the West Village. The original asking price for the apartment was a whopping $40 million.
Their first home was a modest two-bedroom apartment in Melbourne, but they later moved to an ocean-front Bondi apartment in 2016 for around $5.9 million. That's quite the upgrade!
The home features three bedrooms, a stunning kitchen, and of course, an incredible view of the water.
Hugh Jackman and his wife have also been renovating a Hamptons home for over 4 years now. Deborra has been said to be the main designer for the house, and the house has been in renovation for quite some time now due to her indecision.
"The main house has taken so long to build because I keep changing my mind", says Furness to Vogue magazine. With so many homes, it'd be hard to have a clear idea of what exactly you're looking for!