Kevin Costner is an American actor, film producer, and director who has received two Academy Awards, two Golden Globe Awards, a Primetime Emmy Award, and two Screen Actors Guild Awards for his various jobs within the Hollywood film industry. His career started back in 1981 with his role in "Sizzle Beach, USA", and starring in a number of popular movies such as "Rumor Has It", "Draft Day", "Mr. Brooks" and "The Guardian", during his long acting career that is still thriving to this day.
You would think that most actors like Kevin Costner would continue living in sunny Southern California, but he actually sold his Southern California residence back in 2017 and is currently residing in Aspen, Colorado on a massive 160-acre estate.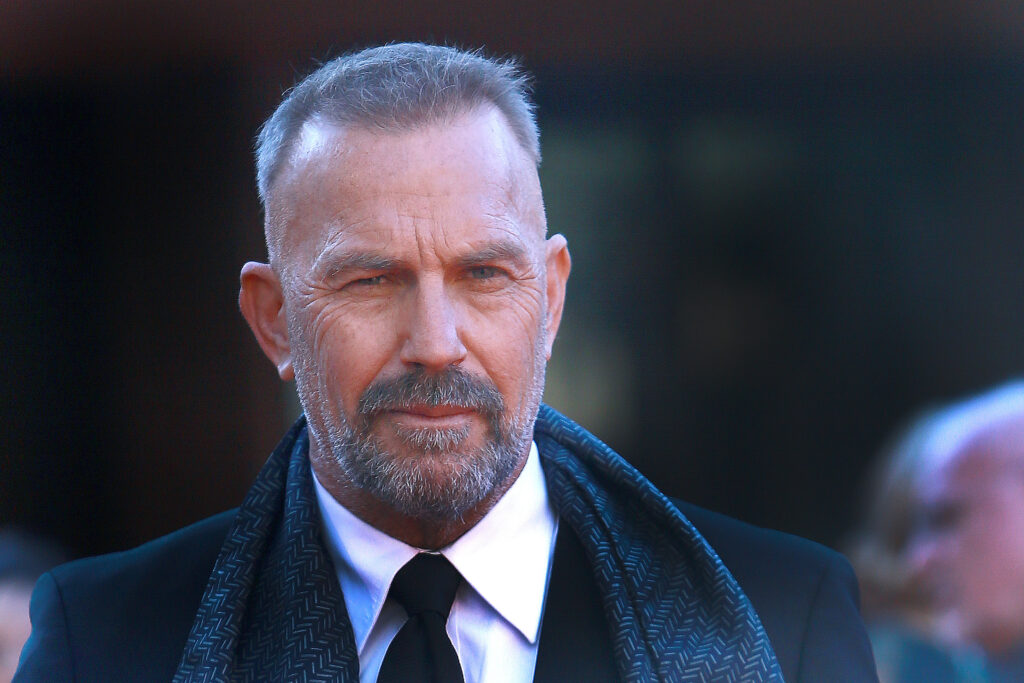 Kevin Costner absolutely adores the Rocky Mountains, and he clearly could not stay away with the purchase of his massive estate in Colorado. It features more than enough space for his whole family, with gorgeous mountain views surrounded by wildlife, three separate homes, two lakes, an ice rink, and even a pool area that is accessible by a secret trap door.
Kevin Costner's Long-Acting Career
Kevin Costner was born in Lynwood, California, although he and his family moved quite frequently due to his father's job as a power company employee.
Kevin did not find his passion for acting until later on in life. He attended the California State University in Fullerton and studied marketing, which he was sure he would find a job in after graduation.
His beginning with acting was quite accidental and his interest sparked while he was an undergraduate student. After graduating from his university, he spent a couple of years as a struggling actor trying to desperately find jobs in the entertainment industry.
Costner worked as a carpenter in order to financially support himself before eventually scoring his first job in entertainment.
He thought he was getting his big break in acting when he landed a role as a suicide victim in the 1983 drama "Big Chill", but all of his scenes ended up getting cut. He was incredibly disappointed because he rehearsed all of his lines over and over for an entire month.
The director of the film remembered Costner and ended up signing him for a western film two years later called "Silverado". The film was successful and more roles started to line up for young Kevin.
In 1987, Costner starred in the thriller "No Way Out" and "The Untouchables" which ended up turning heads in terms of Kevin's performances. The films were successful and once again, he found himself busy with new roles.
For the next decade, Kevin found himself starring in a variety of movies that ended up as box office hits, while also working on films from a director's perspective as well.
In 1990, Costner shocked his audience with his first directional debut called "Dances With Wolves", a film that told the story of a Civil War soldier that befriends a group of Sioux Indians. The movie received extremely positive feedback, winning the Academy Award for Best Picture and earning Costner the Academy Award for Best Director.
The next two decades led Costner to a number of successful roles in movies and smaller tv series such as "3000 Miles to Graceland", "The Company Men", "Hatfields & McCoys", "Thirteen Days" and "The Postman".
His most recent project has been "Yellowstone", a drama series, and "The Highwaymen", a Netflix special about the hunt of the infamous crime duo, Bonnie and Clyde.
"Yellowstone" Actor's Stunning Mountain Estate
Kevin Costner has had a very long and successful career in the Hollywood entertainment industry as both an actor and a director/ producer. He has been able to see both sides of film production and is familiar with the ins and out of Hollywood.
Unlike many Hollywood stars, Kevin Costner has chosen to move out of Southern California and into a more secluded, yet magnificent, part of the United States. He currently resides in a massive 160-acre estate in Aspen, Colorado.
He lives in one of the wealthiest zip codes in America, and the mountain views from his home are bound to take anyone's breath away. The home sits at approximately 8,000 feet above sea level and features enough space to fit 34 people.
The house has 5,800 square feet of living space and the grounds have many unique features including an entire river running through the property, three lakes, a baseball field, and even a hot tub with a waterfall. The Costner's definitely don't get bored living on this property.