Kevin Costner is an American actor, producer, and director who became famous in the 80s. His unique interpretation of roles made him a hot choice for casting directors in the film industry at the time. The actor has starred in over 50 films, so what is he worth after all his years in Hollywood?
Kevin Costner is worth $250 million.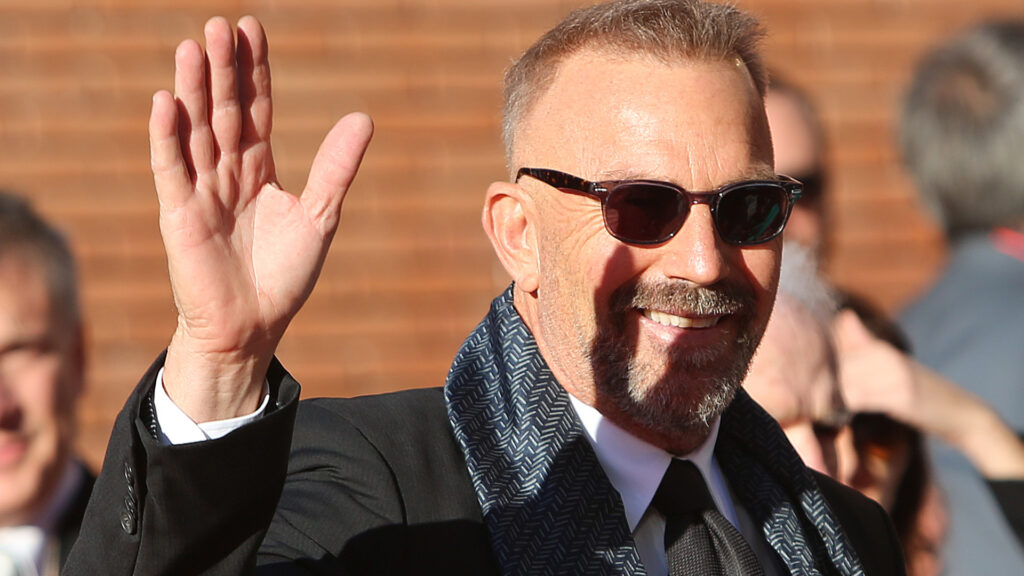 Kevin Costner has built a steady career and wealth. So, here's all we know about how he amassed his wealth.
How much does Kevin Costner get paid for Yellowstone?
Yellowstone is an American series set in Montana about a family that owns a ranch. They fight off people who try to encroach on their lands, and Kevin Costner plays the main character.
For a story with such a seemingly simple plot, one would think there's no way the cast gets paid a lot. Maybe they are doing it for fun or building a portfolio, and those speculations are far from reality. The series has top-tier talents that get paid accordingly.
Before the show aired on Paramount Network, Kevin Costner was reportedly paid $500,000 per episode of Yellowstone. And he appeared in every episode, up until the season's finale.
As the show gained popularity–even surpassing HBO's Game of Thrones in terms of views–Kevin Costner started earning more. The actor moved on to make $1.2 million per episode.
He also got credit as the executive producer of the series.
How did Kevin Costner become rich?
Kevin Costner's net worth wasn't passed down from a wealthy father or ancestor. The actor was born to Sharon Rae, who worked as a welfare worker in the 1950s. And back then, welfare workers were not paid much.
His father, William Costner, was an electrician. William Costner managed to become a Utilities Executive at Southern California Edison later on. But despite his executive role, Kevin Costner still worked his way to fame and eventual fortune.
The Yellowstone actor started pursuing an acting career after graduating from the California State University in Fullerton. But like most actors, he started by taking smaller gigs and odd jobs to make ends meet.
He finally got his big break after starring in The Untouchables, a 1987 movie. The actor got more opportunities after that movie role. Kevin Costner got wealthy through acting and was one of the highest-paid Hollywood actors since.
What does Kevin Costner do to be productive?
Productivity is a vital step to becoming successful. Also, being under a mentor can help you avert crises you could have stepped into without direction.
Kevin Costner understood these principles and found a mentor in Richard Burton, a Hollywood superstar. The actor credits his quick, but impactful, conversation with Richard Burton for motivating him to fully commit to his dreams.
Hollywood isn't an easy place to thrive, even for Kevin Costner. So at the early stages of his career, he relied on his ex-wife, Cindy Silva, for emotional support. Even after their divorce, he still spoke of her fondly.
Kevin Costner stays motivated and productive by nurturing his passions and keeping supportive people in his life. Costner also plays music with his band, Kevin Costner & Modern West.
How rich is Kevin Costner?
Kevin Costner amassed his wealth from his work in Hollywood. He didn't grow up rich but managed to become a wealthy actor. The actor is worth $250 million and never flaunted his wealth.
Kevin Costner is also rich enough to afford a house in Aspen, Colorado. He has a 160-acre mountain estate that had three individual homes.
Is Kevin Costner the highest-paid Hollywood actor?
Kevin Costner made his mark in Hollywood in the 1980s. He was one of the richest from 1980-1990, but other actors surpassed him in the following years.
But, the actor still is A-list, if not in a league of his own. Costner makes over $1 million for appearing in a series episode.
Which actors make over $1 million per episode?
Television series have become bigger than ever, with top actors and actresses getting paid 7-digit salaries per episode. Variety calls them "TV's $1Million Salary Club," whose members, Costner included, comprise of some familiar names:
Michael Keaton in Dopesick (Hulu)
Harrison Ford and Helen Mirren in 1923 (Paramount+)
Mahershala Ali in The Pilot (Onyx Collective)
Elisabeth Moss in Shining Girls (Apple TV+)
Will Ferrell and Paul Rudd in The Shrink Next Door (Apple TV+)
Jason Sudeikis in Ted Lasso (Apple TV+)
Sylvester Stallone in Tulsa King (Paramount+)
What is Kevin Costner doing now?
Aside from being active in Yellowstone, Kevin Costner plays and tours with his country rock band, Kevin Costner & Modern West. He is the lead singer of the band. 
Kevin Costner & Modern West released an album called Tales From Yellowstone, which is based on Costner's role in the TV series. The band also played in Calgary Stampede 2022.