American billionaire, entrepreneur, and "Shark Tank" investor Mark Cuban is known for his wealth. A man like Mark Cuban must have an extravagant home, right?
Mark Cuban lives in a fabulous mansion in Dallas, Texas, that he purchased in 1999 for $13 million and still lives in today. In addition to his primary place of residence, Mark Cuban also owns a vacation home in Laguna Beach, California.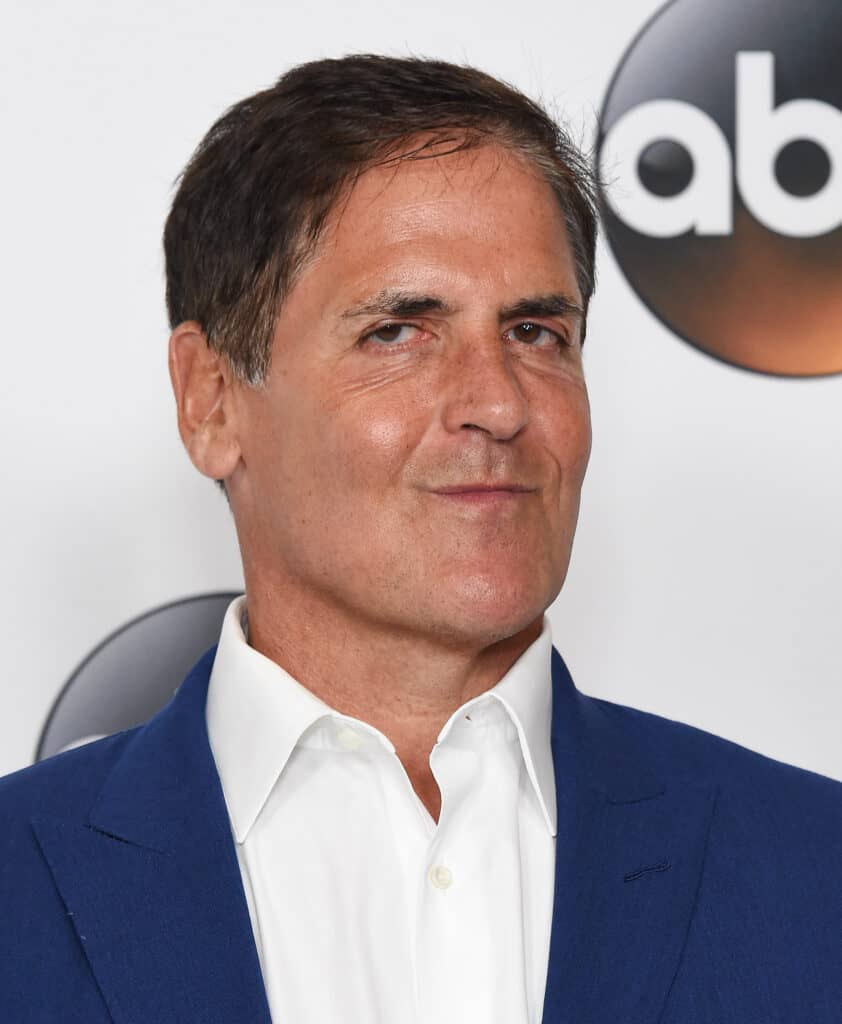 Mark Cuban is one of the most well-known billionaires around, known for his investments in start-ups and his television appearances. Read on if you want to know what his homes are like and how he could afford such luxurious places.
Main Residence in Dallas, Texas
Mark Cuban's first significant purchase upon becoming a billionaire was investing in a mansion in Dallas, Texas.
CNBC Make It reports that after cashing in his Yahoo stocks in 1999, Mark Cuban purchased the 24,000 square foot mansion in Dallas for $13 million. The estate is built in the French architectural design style and is in the Preston Hollow neighborhood of Dallas, Texas.
Mark Cuban's home sits on seven acres of land. Additionally, the home features ten bedrooms, ten full bathrooms (as well as six half-baths), a spa, and a pool.
Mark Cuban converted one of the home's many bedrooms into a home office, which is apparently a complete mess. This information might be a comfort to those of us who also have messy desks — so do billionaires!
Still, Mark Cuban says that his home office is one of his favorite rooms in the house. That says a lot, considering the magnificence of the home; his multi-car garage is much larger than most people's entire homes.
In addition to all these features, the Dallas mansion also has a tennis court, a basketball court, and a three-story guesthouse. In order to enter the property, one drives up a winding driveway that curves around a giant fountain surrounded by lush landscaping.
Vacation Home in Laguna Beach, California
Although Mark Cuban has an absolutely stunning home in Texas, everybody needs to get away from home once in a while. Apparently, five-star hotels simply won't cut it for the billionaire, as Mark Cuban opted to purchase an entire vacation home in Laguna Beach, California, instead.
Velvet Ropes reports that Mark Cuban purchased the vacation home in Laguna Beach for $19 million in December 2018.
The home is the epitome of contemporary luxury, completely decked out in all the latest home technology. Although it may be ultra-modern, the home also has a beautiful view of nature, as it faces the ocean.
Mark Cuban's vacation home in Laguna Beach, California clocks in at just under 8,000 square feet, with six bedrooms and ten bathrooms.
If seaside views from the ultra-elite community of The Montage just won't cut it, fret not — the mansion also has additional features such as a personal library, a home gym, a media room, and a wine cellar.
Net Worth and Sources of Income
So, how did Mark Cuban make enough dough to afford places that elegant? He certainly wasn't always a billionaire.
CNBC Make It quotes a now-deleted tweet from Mark Cuban, which marked the anniversary of when he left university with " with $60, hole in my floorboard, case of oil in the trunk & a floor to sleep on in Dallas."
Mark Cuban was actually fired from three jobs before he realized that the employee life just wasn't for him. Instead, he decided to start his own business, MicroSolutions, which he eventually sold for $6 million in 1990.
Later, Mark Cuban created Broadcast.com with his friend Todd Wagner, which they sold to Yahoo in 1999 for $5.7 billion in Yahoo stock. Mark Cuban became a billionaire.
If that wasn't enough, in 2000, Mark Cuban sold his Yahoo stock at an all-time high.
Forbes reports Mark Cuban's net worth as a staggering $4.4 billion. He now owns stakes in dozens of small start-up companies, as well as other investments.
What else did Mark Cuban purchase with his billions?
Mark Cuban purchased a $40 million private jet in 1999. He also notably purchased a majority stake in the Dallas Cowboys in 2000 for $285 million.
The Dallas Cowboys are now valued at approximately $2.3 billion.
If that wasn't enough, Mark Cuban is also an investor on the television series "Shark Tank," where prospective start-ups can pitch their business deals to investors.
Mark Cuban certainly had a meteoric rise to success and wealth. When asked by the Times in 2000 what his favorite part about his wealth is, Mark Cuban answered, "being able to do what I damn well please."