One of the best heavyweight boxers of all time and breakout star of "The Hangover," Mike Tyson is a man with many talents. Does he really live in a home like the one featured in "The Hangover," or was that just for show?
Mike Tyson lives in the suburbs of Las Vegas, Nevada. Although his past house was the actual location for those infamous scenes in "The Hangover," he has since moved.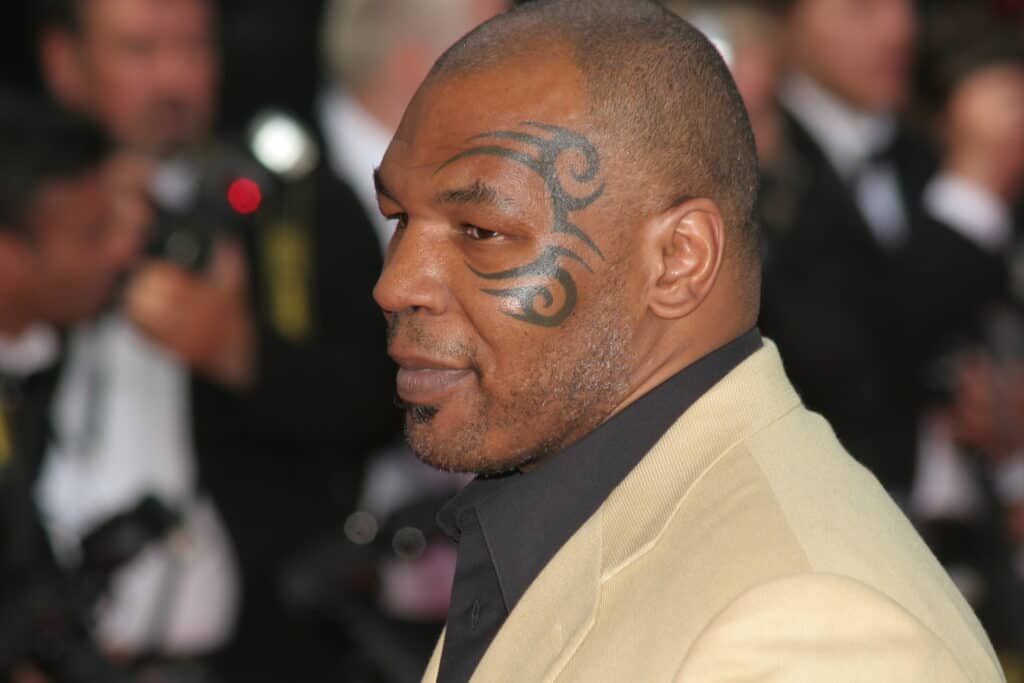 Mike Tyson has actually moved around quite a bit, from New York to Ohio to Connecticut, until finally, he appears to have settled down in Las Vegas.
Las Vegas Homes
The reformed boxer lives in the quiet suburb of Henderson, just on the outskirts of Las Vegas, Nevada.
The Sun reports that Mike Tyson paid a pretty penny for his new digs, £2.5 million or approximately $3.46 million in USD. However, there are some conflicting reports on the price of the estate, with the Los Angeles Times claiming that it was USD 2.5 million, so there may be an error in translation, although it is unclear on whose account.
Mike Tyson's Nevada home was built in 2001, and he purchased the property in 2016. It's in the gorgeous gated community of Seven Hills, which is close to numerous parks and a lush golf course.
The house itself is 8,149 square feet with six bedrooms and six bathrooms inside the Mediterranean-style complex.
It's designed in a lavish style, with a front foyer lined with white marble floors and a wrought iron staircase. The staircase compliments the chandelier well, which is also made from wrought iron.
As for the master bedroom, it has an ensuite bathroom with a step-in bathtub and a private balcony. There's also a lavish lagoon-like pool outside of the property for when a bathtub just doesn't cut it.
Mike Tyson actually gave rap group Migos and GQ staff a house tour of his new place in 2017, showcasing his luxurious Nevada digs.
Although Mike Tyson moved into this new pad in 2016, he didn't have to move very far.
His previous home was also in Nevada — actually, it was in the exact same Seven Hills gated community! Mike Tyson's last abode was a 5,700-square-foot home just down the street from his new residence.
He lived there since 2008 and seemed to have moved out of the desire for a larger house, as the first home only had five bedrooms and four bathrooms as opposed to Mike Tyson's new place, which had six of each.
The Las Vegas Review-Journal reports that Mike Tyson and his wife, Lakika Tyson, had been eyeing the new house for some time, with their real estate agent noting, "Mike Tyson was very happy with the purchase."
Still, he must have fond memories of his first Las Vegas home, as that was the shooting location for some scenes from the first "The Hangover" movie in 2008.
Here is a behind-the-scenes look at Mike Tyson's house in "The Hangover" movie as he hangs out with the cast of the film.
Net Worth
Mike Tyson is one of the most accomplished heavyweight boxers of all time. It's completely understandable that he would want to purchase a beautiful home for himself after fighting his way to the top, but just how much is he actually worth?
Mike Tyson's current net worth is an estimated $300 million, which is definitely a respectable amount, if not necessarily Jeff Bezos money. However, the famed boxer actually had much more in the prime of his career.
Mike Tyson's net worth peaked at around $700 million from his income from boxing matches alone.
However, in the prime of his career, Mike Tyson spent a lot of money, more than his income, on lavish purchases such as massive homes and exotic pets. Additionally, Mike Tyson had some infamous legal troubles, such as when he bit a man's ear off, which must have cost him a pretty penny.
In 2003, Mike Tyson actually filed for bankruptcy due to these financial woes, but he wasn't completely down for the count.
He starred in films such as "The Hangover" and his own animated series, "Mike Tyson Mysteries." However, what many know him for today is his cannabis ranch, "Tyson Ranch."
He even started his own podcast based on his cannabis business, called "Hotboxin' With Mike Tyson," which became a massive success.
Mike Tyson may get knocked down, but he always manages to stay in the ring.