Stevie Wonder is an American singer, songwriter, musician, and record producer who has achieved the status of music legend and is considered to be an icon and an inspiration to blind people everywhere. Everyone knows that he spent years in the Detroit area, but where does Stevie Wonder live today?
Stevie Wonder lives in Bel Air Crest, an ultra-exclusive and luxurious gated neighborhood in the Bel Air area of Los Angeles. Nothing is known about his mansion, other than the fact that it is located right next door to the mansion of celebrity chef Gordon Ramsey.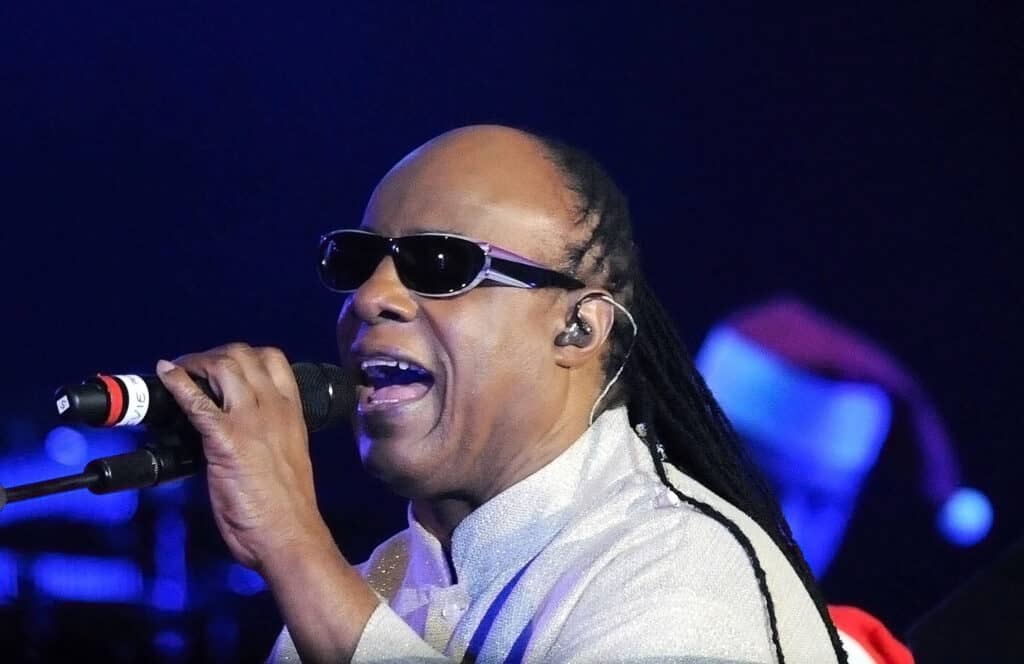 The iconic singer and musician is very proud to be an American and he loves his hometown and country. Let's find out more about where Stevie Wonder lives now, where he was born and raised, and where he plans on moving to in the near future.
Where Stevie Wonder Grew Up
Stevie, or Stevland Hardaway Judkins as his birth certificate reads, was born on 13 May 1950 in Saginaw, Michigan. Saginaw is a large city known for its high level of unemployment and its even higher level of crime.
Other celebrities that were born in Saginaw include Serena Williams, Robert Armstrong, Prozac, James St. James, Harry Shannon, Monty Brown, Kid Lavigne, and Mark Macon.
When he was four years old, his mother moved the family from Saginaw to Detroit, where Stevie would spend most of his life. He sang in the Whitestone Baptist Church's choir and attended Fitzgerald Elementary School.
At the age of 12, Stevie's first album 'The Jazz Soul of Little Stevie' was released and he transferred to Michigan School for the Blind. The school was located in the Lansing area of Michigan, on Willow Street.
Despite achieving massive success that saw him travel the world, Stevie remained in the Detroit area for all of his childhood and a significant portion of his adult life.
Detroit's list of famous people who were born there is a long one. It includes the likes of Tom Selleck, Dax Shepard, Robin Williams, Aaliyah, Alice Cooper, Aretha Franklin, Marvin Gaye, Jack White, Madonna, and Eminem.
Where Stevie Wonder Lives
Stevie's incredible abilities have seen him living in many mansions in a handful of areas from New Jersey to Los Feliz. These days, he lives in Los Angeles's luxurious Bel Air Crest neighborhood.
While little is known about Stevie's home itself, it's definitely a mansion. The iconic Gordon Ramsey lives right next door to Stevie, and their backyards apparently "go onto one another".
Bel Air Crest is a gated community that is served by a 24-hour guard service and is known for housing several stunning properties and internal attractions — like the Bel-Air Country Club — for residents to enjoy.
Other celebrities that call Bel Air Crest 'home' include Jay Z and Bey, Jennifer Lopez, Jennifer Aniston, and Elon Musk. In the past, the neighborhood has been inhabited by Will Smith, Elizabeth Taylor, and Nancy and Ronald Reagan.
Where Stevie Wonder Wants to Live in The Future
In a 2020 interview with Oprah, Stevie revealed that he is planning on moving to Ghana, a country nestled in the heart of West Africa.
But Stevie doesn't want to move to Ghana because of its astonishing natural beauty nor its fast-growing economy, but to spare his descendants from racial discrimination.
He explained his thought process as "I don't want to see my children's children's children have to say, 'Oh please like me. Please respect me, please know that I am important, please value me'."
This is not a new idea for Stevie, who has been vocal about his desire to move to Ghana since the 1990s. Back then, according to Amplify Africa, his reasoning was "there's more of a sense of community there."
Stevie is not the only celebrity that has a deep love for the country, though he is one of the few A-listers who wants to call it 'home'. Many notable celebrities are flocking to the country for vacations, which has seen the country's tourism boom.
Celebrities including Cardi B, T.I., Steve Harvey, Kofi Kingston, Idris Elba, Rosario Dawson, Michael Jai White, and Namoi Campbell have vacationed in the country and have sung its praises ever since.