Taylor Swift is a popular American singer and songwriter who started out her music career in the country music industry, later moving into the pop and folk genres. She is known for taking inspiration from her personal life for her songwriting and is one of the best-selling music artists. Taylor Swift has accumulated a total of 11 Grammy Awards, an Emmy Award, 28 Guinness World Records, 32 American Music Awards, and 23 Billboard Music Awards. Taylor has also been named one of the greatest songwriters of all time by Rolling Stone magazine, as well as one of the most influential people in the world by Time magazine.
Taylor Swift owns homes in Los Angeles, New York, and Rhode Island, but she considers her main residence to be Nashville, Tennessee. Nashville has been her home since she was 10 years old, and she spends most of her time off there.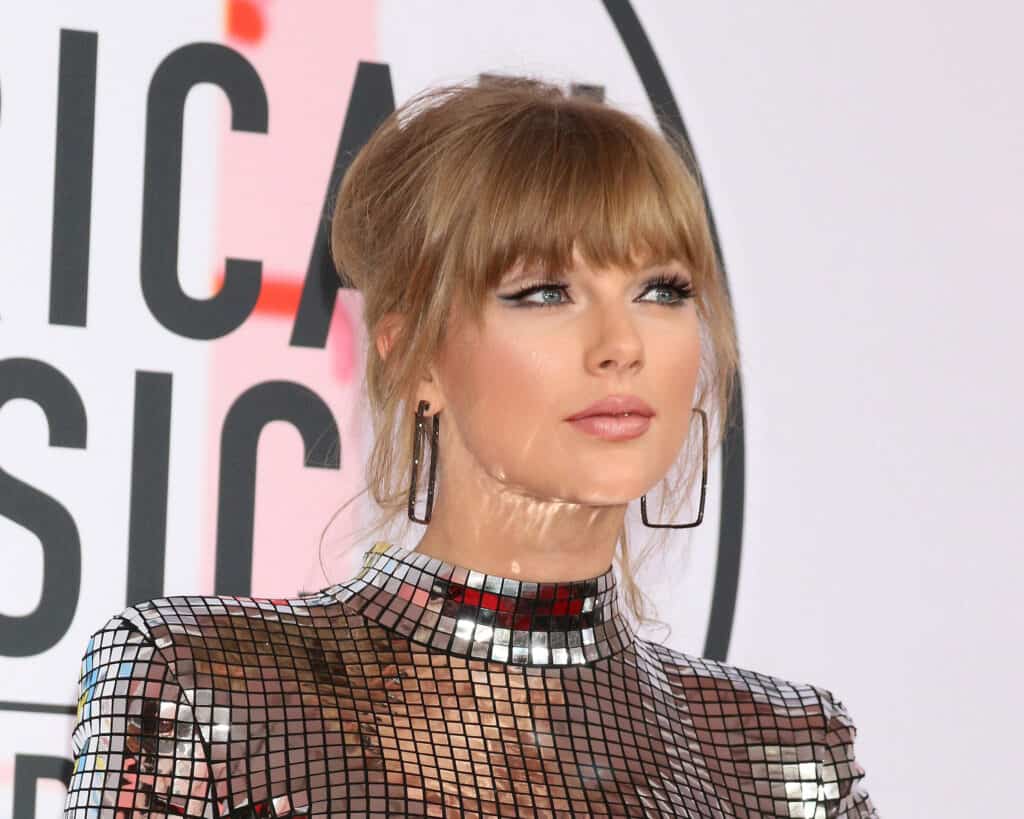 Taylor is a multi-Grammy award-winning superstar whose career has been nothing short of extremely successful. Starting out her career back in 2006 has been totally worth it for the artist, and she has now racked in a net worth of around $360 million.
Taylor Swift Making It in the Music Industry
Taylor Swift was born in Redding, Pennsylvania, later moving to her family's Christmas tree farm in Wyomissing. Her grandmother was a professional opera singer and Swift's love for music stemmed from listening to her sing and decided to follow in her musical footsteps soon after.
At the age of 10, Taylor had started to sing at different events such as fairs and contests. She sang the national anthem for the Philadelphia 76ers basketball games when she was 11 years old and started writing her own songs as well as learning how to play the guitar when she was 12 years old.
Having an interest in country music, Taylor and her family oftentimes visited the country music capital of Nashville, Tennessee. She tried over and over to score a recording contract and with her family realizing how passionate she was about pursuing a music career, they moved to Nashville.
The young singer was performing at The Bluebird Cafe in Nashville when she finally was able to score the recording contract she had been wishing for. Scott Borchetta from Big Machine Records saw her potential and decided to sign Taylor.
Her first single was "Tim McGraw' in 2006 and the song became an instant hit, reaching the top 10 country charts. She released her first self-titled debut album later that year, and it ended up selling more than 5 million copies.
Taylor released more popular singles such as "Teardrops on My Guitar", "Our Song", "Picture to Burn" and "Should've Said No", which truly made her name recognizable and she started to gain a large fan base.
She was nominated for her first Grammy Award in 2008 for the Best New Artist category and released another album, titled "Fearless". The album ended up reaching the top of both country and pop charts, and by the end of 2008, Taylor Swift had become the highest-selling country artist of 2008.
Swift became more and more popular throughout the next several years, with her singles being constantly played on the radio and Taylor's numerous awards.
In 2010, Taylor released "Speak Now" which debuted at number one on the Billboard 100 chart, and in 2012, she released "Red" which featured the hit single "We Are Never Ever Getting Back Together".
Within the next decade, Taylor had become one of the highest-paid artists and with the release of more albums and singles, she quickly became one of the most popular singers/songwriters in the world. It does not seem as though her career is not slowing down anytime soon, as she continues to rank high on charts and her most recent Grammy Award was in March of 2021.
The Artist's Many Homes
Taylor Swift spends most of her time back where her music carer originally started, in Nashville, Tennessee. She considers Nashville her hometown and bought her 2-story penthouse in the city in 2009 for $2 million.
The penthouse features 3 bedrooms, 4 and a half bathrooms with vibrant colors all over the walls, giving it a girly and playful feel. The penthouse overlooks the city and she has stated that her home is reminiscent of a little girl's dream playhouse.
With the amount of time she has to spend in California for her music, she also decided to buy a "Cape-cod-style" home in Beverly Hills. The home features 4 bedrooms, 4 bathrooms, tennis court, guest house and cost her $3.55 million.
In 2015, she decided that having one Beverly Hills home was just not enough, so she purchased another one for $25 million. This home is a bit more luxurious, featuring 6 bedrooms, 7 bathrooms, a pool, tennis court, and a stunning guest house.
Taylor also owns a mansion in Rhode Island which she purchased for $17.75 million in 2013, as well as a New York City apartment which he purchased in 2014 for $20 million.