Tom Hanks is one of America's most beloved and recognizable actors. Considered an American icon and known as one of the nicest in the Hollywood industry, Tom has been charming audiences since the eighties. Wondering where the actor referred to as "America's Dad" makes his home?
Tom Hanks lives with his wife, actress Rita Wilson, in Pacific Palisades, an elite LA neighborhood. Like many celebrities, Tom invests a large portion of his wealth into real estate, owning several properties both in the United States and Greece.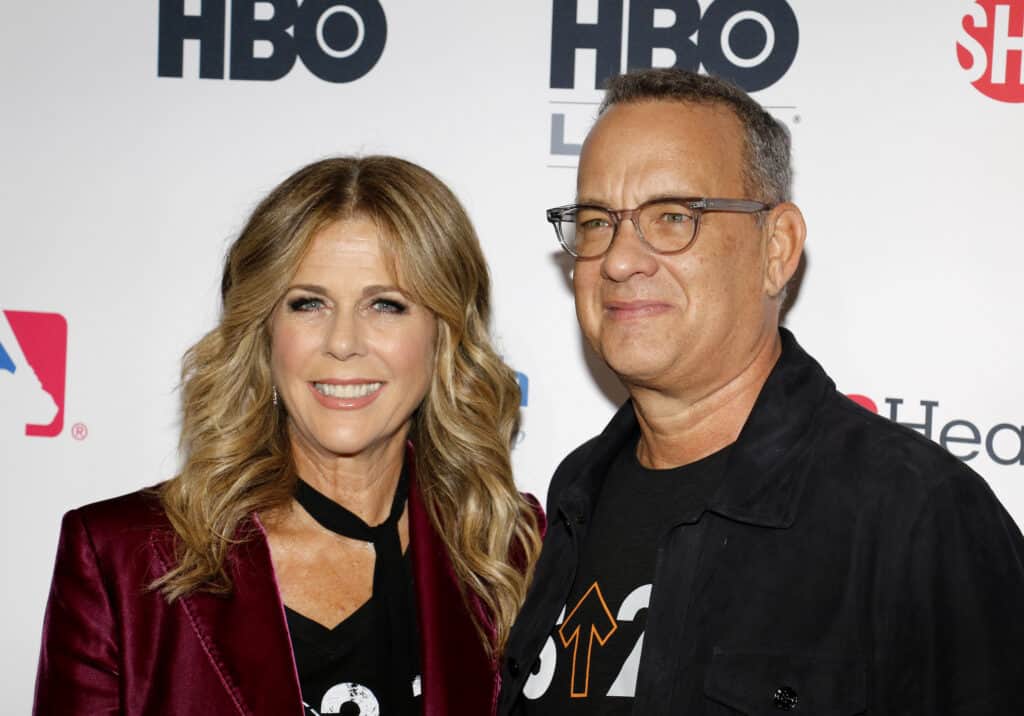 Tom grew up modestly, living in several different homes in the San Francisco Bay area. Having achieved leading roles in countless successful films such as Forrest Gump and Saving Private Ryan, this Oscar winner now has the means to afford breath-taking million-dollar mansions.
Life in the Pacific Palisades
Tom Hanks's good reputation stems from a stable lifestyle and one of the longest-running celebrity marriages. Still, he is fairly private about his home life.
We know he enjoys time in LA and remote resort locations such as Antiparos, Greece, and Ketchum, Idaho. These days, however, he considers the Pacific Palisades his home.
Many A-list celebrities — such as Ben Affleck, Steven Spielberg, and Matt Damon — also live in the affluent Pacific Palisades, a Los Angeles residential area located between the Santa Monica Mountains and the Pacific Ocean.
To no surprise, Tom, Rita, and their four children also call this elite area home.
Tom and Rita have bought and sold several properties in Pacific Palisades throughout their thirty-three-year marriage. They maintained their first home in Pacific Palisades for twenty-five years but decided to sell a few years ago.
The Spanish-colonial, highly private mansion complete with a beauty salon sold for over 5 million.
Tom and Rita purchased their primary residence from Kathleen Kennedy, the current president of Lucasfilm. The media described the couple's purchase as historic because it broke records in 2010 for being the most expensive home buy in the area.
The couple spent 26 million on the cliffside mansion sitting on 1.08 acres. The property boasts 14,513 square feet, complete with four bedrooms and five bathrooms. Constructed in 1996, the mansion overlooks Rustic Canyon.
The sleek, modern architecture is covered in limestone. Conveniently located near Santa Monica and Malibu, the property includes every fine amenity imaginable such as a movie theatre, library, wine cellar, pool, balconies, and carport.
Tom keeps his home private, and images of the interior are rare. However, those who have been able to get a glimpse inside it can attest to its beauty.
For over a decade, the couple maintained three neighboring mansions in the Riviera neighborhood in the Pacific Palisades. They eventually sold two of these properties to a single buyer for 17.5 million dollars.
Their Greek Connection
In July of 2020, Tom, his wife, and their children were granted Greek citizenship after being honorary citizens. However, they do not live in Greece.
Rita has Greek heritage, and Tom converted to the Greek Orthodox Church. The two have been very open about their love of Greece and admiration of Hellenic culture.
Their efforts to raise awareness and aid to those affected by the 2018 wildfire in Mati two years prior caught the Prime Minister's attention. The entire Hanks family received their passports and recognition for their long-time affection for the nation from the Greek Interior Minister.
Tom and Rita own property on the ultra-private Antiparos Island, and the couple also has a second vacation home on Patmos Island. Tom and Rita reportedly take frequent getaways to their beloved home away from home.
What Other Properties Does Tom Hanks Own?
Tom vacations in several locations other than Greece. He owns a mansion in the resort town of Ketchum, Idaho.
Tom's remote mountain getaway made headlines when he sued the builder for poor construction. However, things have died down, as several years later Tom continues to regularly find time to enjoy the amenities such as skiing and views of the gorgeous bald mountains.
Celebrity life comes with many perks, as Tom and Rita also once owned a luxurious home in New York City. When Tom fell in love with the mansion used for his film The Money Pit, he had no trouble buying it.
After several years of enjoying the opulent mansion in New York, Tom decided it was time to move on in 2002.
Tom Hanks is considered one of the most respected actors of his generation. Besides his unforgettable comedic and dramatic roles, the actor also earns his reputation through his stable and altruistic lifestyle.
Though we would all love to know more about the details of Tom's home, his privacy certainly does not hurt him or his family's reputation.