The fastest man alive, Usain Bolt, retired from his athletic career after taking home eight gold medals for Jamaica. Does he still live in Jamaica after his retirement?
Usain Bolt lives in Kingston, Jamaica, with his family. He also rents a home in Sydney, Australia, in a bid to become a professional footballer, although those plans have been put on hold.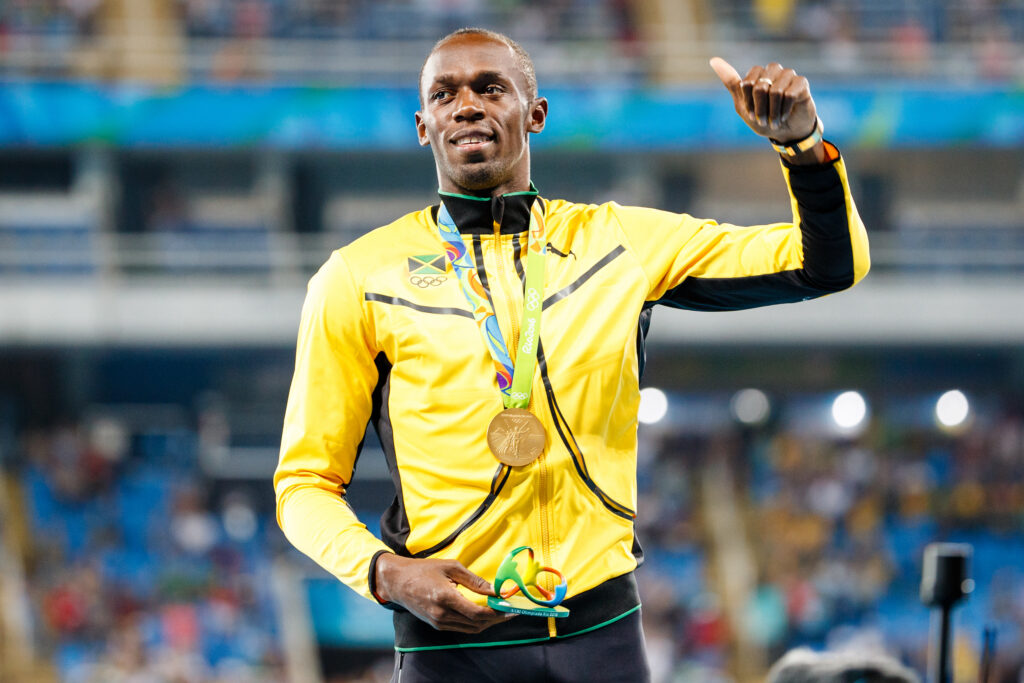 Usain Bolt's parties have been the source of media attention due to his contracting of the COVID-19 virus during one of the large parties he hosted. He also rents a home in Sydney, Australia, with views of the coast.
Life in Kingston, Jamaica
Usain Bolt lives in Kingston, Jamaica, in a beautiful home with his family, where he enjoys hosting parties.
One such party ended poorly when Usain Bolt celebrated his 34th birthday in style, hosting a large gathering at his house in Kingston that resulted in the former Olympian contracting COVID-19.
CNBC reports that Usain Bolt contracted the virus after the party, and Usain Bolt confirmed this on social media in a post where he said, "Just to be safe, I quarantined myself and just taking it easy."
He captioned the post, "Stay safe, my ppl."
He renovated his home there but has not moved, saying that he enjoys hosting parties at the house, although he has spoken about the possibility of moving into his "dream house."
NBC Sports quotes Usain Bolt talking about his dream house, as he said, "My dream house will have everything – and I mean everything. I wanted a basketball court, but I have been thinking maybe half a basketball court is better because my friends don't want to run around so much.
It will have an inside pool, an outside pool, and a football field with big lights so I can play football any time. I don't think I will have a running track – surprisingly. But one thing I will definitely have is a quad bike track in my garden. I love my quad bike so much."
In a "No Filter with Naomi" interview with model Naomi Campbell, Usain Bolt talked about his life in retirement and his Jamaican roots. He video called in from his home in Kingston, Jamaica.
Home in Sydney, Australia
Usain Bolt also rented a home in Sydney, Australia, in 2018. The Sun reports that the former Olympian had considered coming out of his retirement from sports to potentially play football, however at the time, he had not yet begun his football career.
However, he had played as a trial run with the football club, although he only managed to pass once after touching the ball nine times. Eventually, he was unable to secure a football contract despite the trial runs.
Usain Bolt told ESPN about his experiences, "It was a good experience. I really enjoyed just being in a team, and it was different from track and field, and it was fun while it lasted."
Usain Bolt rented out a sweet place in the exclusive Araluen apartments, which features a massive jacuzzi to relax after potential matches. It also had five bedrooms and a fully updated kitchen with new appliances.
Net Worth and Other Ventures
Although Usain Bolt retired from sports, he still retained an impressive net worth, with Forbes estimating the accomplished sprinter is worth approximately $31 million in 2018.
According to Celebrity Net Worth, that number has skyrocketed to $90 million in recent years due to Usain Bolt's contracts and sponsorship deals.
Usain Bolt's income comes from lucrative endorsements and sponsorships, including the sports drink Gatorade and the clothing brand Puma. Much of Usain Bolt's income comes from his contract with Puma, from which he earns around $9 million a year.
Usain Bolt's typical yearly income is approximately $20 million.
Although Usain Bolt may have retired from his athletic career, he still keeps busy, including founding the electric scooter company Bolt Mobility in 2018. He also dabbles in the music industry, working as a producer in his spare time.
Usain Bolt also has a restaurant chain called Track & Records; three locations of the restaurant chain are in Jamaica.
Although it would be easy for Usain Bolt to sit back and relax after his decorated athletic career, that does not appear to be in the cards for the fastest man alive — Usain Bolt stays on the go.