Being the youngest driver to compete in 2021 Formula One, Max Verstappen demonstrated his admirable skills as a car racing driver. He is known for his good looks and charm, and the racer amazes his audience with his extraordinary aura. No wonder a lot of people are curious about what his nationality is. 
Max Verstappen has a Dutch father and a Belgian mother. He was born in Hasselt, Belgium on Sept. 30, 1997, and competes with a Dutch flag and races with a Dutch racing license.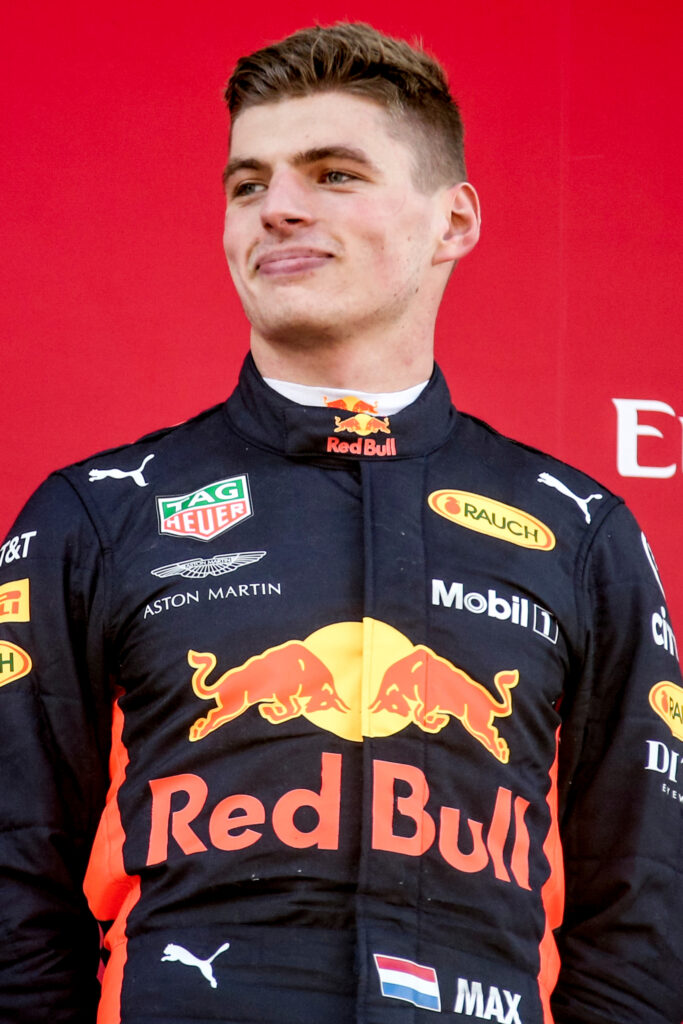 Here are other interesting details about the Red Bull Racing star:
Who Is Max Verstappen?
The youngest Formula One competitor, Max Verstappen was born in Hasselt, Belgium to a Belgian mother, Sophie Kumpen, and a Dutch father, Jos Verstappen. He started his racing career at the age of four as a go-karter, where he competed in numerous events in his junior years before heading to Formula One.
Max Verstappen got his extraordinary athletic traits from his parents–His mother was a former champion go-karter, while his father, and currently Max's manager, was the former German Formula Three champion and master of Formula Three winners in 1993.
Joining the Red Bull Racing team, Verstappen became the youngest to take part in Formula One after competing in free practice in August 2014.
In 2015, he took his role as a full-time Formula One driver alongside teammate Scuderia Toro Roso, a member of the Red Bull group.
In 2016, Max Verstappen emerged as one of Formula One's most talented car racers when he became the youngest car racer ever to win a Formula One Grand Prix.
In 2021, he was recognized as the year's Formula One 34th and youngest world champion after he received his trophy at the FIA Gala in Paris. It wasn't an easy competition as he battled with Lewis Hamilton, one of the greatest drivers in Formula One. However, Max Verstappen's success was feasible due to his hard work and practice. The tough sessions and long hours he spent to achieve his goal paid off.
Who Is Max Verstappen's Girlfriend?
The 2021 Formula One champion will take to the track once again this year with his girlfriend, Kelly Piquet, by his side, cheering him on. The couple announced their relationship at the beginning of 2021 and have been dating for the past two years.
His girlfriend, Kelly Piquet, spent her childhood in the south of France. She eventually moved to Brazil at 12. At 15 years old, she relocated to France and later moved to England to study at a boarding school.
Kelly studied at Marymount Manhattan College in New York, where she specialized in international relations concerning political science and economics.
Piquet works as a blogger, columnist, and public relations professional. She is also into modeling, following her mother's footsteps, and is the daughter of a Brazilian racing driver and three-time Formula One world champion, Nelson Piquet.
As a model, she worked for Vogue Latinoamerica, as well as a columnist for Marie Claire magazine. She also walked the catwalk in fashion shows and posed in PatBo and Lucas Bacalao.
The Brazilian model currently has a daughter named Penelope, whom she had with her ex, Dini Kuyat, a Russian formula one driver. 
What Does Max Verstappen Own?
Being an athletic racer comes with great devotion. Formula One is not a sport for the weak, it requires extreme effort, and Max Verstappen has proven himself worthy. He not only drives a turbo car on tracks but owns a car collection as well.
In 2019, Verstappen drove the Aston Martin DB11, the street-legal version of the James Bond DB10, which cost about $245,900. He eventually traded the car with another Aston Martin Vantage. This car comes with a V-12 engine that can accelerate up to 100 kmh in under 3 to 5 seconds and costs around $161,000.
Adding to his collection is the Dassault Falcon 900EX, one of the most famous jets out there, which he spent about $14 million to obtain. Although he owns this jet, he regularly offers a free ride to his fellow drivers.
Ferrari Monza SP2  is not to be left out of Max's possession. This car is one of the most exclusive cars of the Scuderia group. It contains a 6.5- liter V-12 engine and can accelerate up to 100 kmh. This car cost the Formula One champion over $1.8 million.