Frank Sinatra was one of the most famous American singers of all time. Throughout his career, he sold more than 150 records worldwide.
At the time of his death, Sinatra was worth millions and had multiple family members he could have left it to. His will stipulated that at least $3.5 million be given to his wife while his children all earned sums of $200,000 apiece.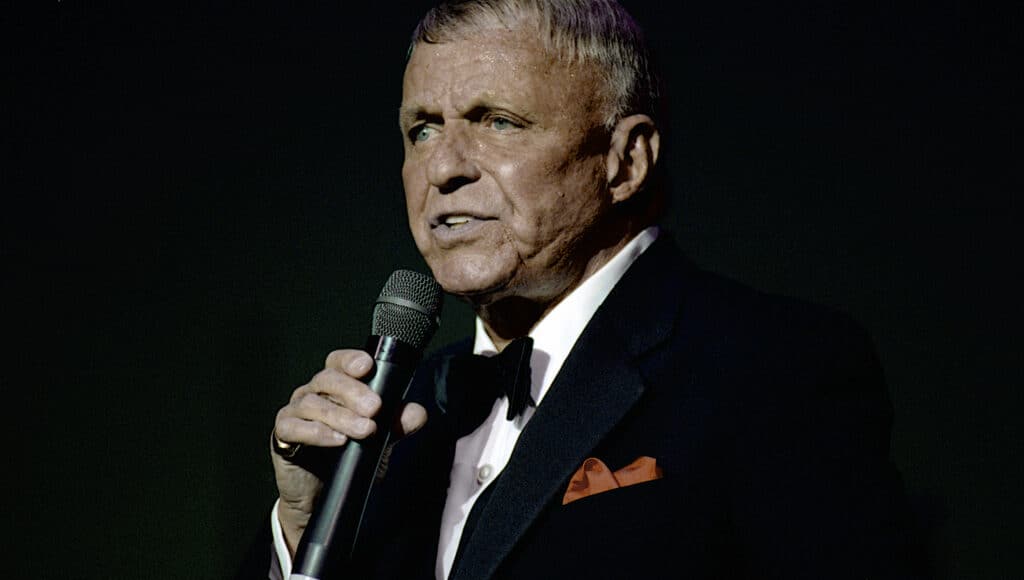 Sinatra also gave dozens of valuable possessions to his family members, including some historic music memorabilia.
Sinatra's Final Years and Death
The final years of Frank Sinatra's life were not easy. The crooner experienced multiple health problems and his wellbeing was rapidly deteriorating.
Sinatra was repeatedly hospitalized in the late 1990s and had a severe heart attack in February 1997. He wouldn't make any public appearances after that event and was often seen by doctors due to high blood pressure, trouble breathing, pneumonia, and bladder cancer.
It would later be revealed that Sinatra was also suffering from dementia in his final years.
In 1998 Sinatra suffered another significant heart attack and passed away on May 14, at Cedars-Sinai Medical Center in Los Angeles. His wife Barbara was by his side.
The world immediately mourned Sinatra's death. The lights of the Las Vegas strip were dimmed out of respect and the lights of the Empire State Building in New York City were turned blue in honor of his famous nickname, Ol' Blue Eyes.
Frank Sinatra was laid to rest at the Desert Memorial Park in Cathedral City, California next to his parents. Just days before, on May 20, 1998, Sinatra's funeral was held at the Roman Catholic Church of the Good Shepherd in Beverly Hills with more than 400 people in attendance.
Frank Sinatra's Last Will and Testament
Sinatra's last will and testament was filed just days after his passing and details were revealed to the press shortly thereafter. There were a few surprises in his will that were highly publicized at the time.
Unsurprisingly, Sinatra left his wife their multiple homes as well as $3.5 million. He also contributed $1 million to a trust that had been created for his grandchildren.
The houses left to Barbara Sinatra were a Beverly Hills mansion, a desert horse ranch in Palm Springs, and a Malibu beach home. Barbara also inherited the rights to market Sinatra's name and likeness as well as interest in several of Sinatra's historic early recordings.
Sinatra's children were given a fair share of cash too. Tina, Nancy, and Frank Sinatra Jr. all inherited $200,000 in addition to interests in a Beverly Hills office building. They had received much of the rights to Sinatra's music catalog years before so Sinatra's will only made their fortunes larger.
There were other noticeable choices in the will regarding Sinatra's possessions. The late singer left all of his books, paintings, and silverware to his widow as well as 25% of his other personal property and multiple expensive cars.
Sinatra also granted a $250,000 sum to his first wife and $100,000 to his widow's son, Robert Oliver Marx. He also gave various cash gifts to friends and employees, such as his personal assistant.
Sinatra's will had one interesting note: anyone who contested his wishes would be disinherited.
Continued Family Feuds
Sadly, multiple members of the Sinatra family butted heads because of money and hurt feelings long after Frank's death.
When Frank's widow Barbara passed away in 2017, none of his children attended her funeral. The surviving children of Frank Sinatra made comments after his death suggesting that Barbara kept their father from them.
Before her death, Barbara rarely commented on Frank's children but did say she hoped "it was very noticeable" that they were not mentioned in her memoir.
Frank Sinatra Jr. passed away in 2016 and his children were soon battling over their share of their inherited wealth. They attempted to sell off a portion of the Sinatra estate but began to feud over how much it was worth.
Frank Jr. named his children beneficiaries of the Sinatra estate in his will and the three siblings decided to sell in 2017. Michael Sinatra wanted to sell the shared portion of ownership for $2 million but his sisters Francine and Jocelyn wanted a higher price.
Despite his death more than 20 years ago, Frank Sinatra continues to be a major moneymaker. His posthumous album releases have all been major successes and he is still considered a cultural icon long after his passing.