Popstar Ariana Grande dropped her song "7 Rings" in 2019 to massive commercial success. Many fans speculated about the song's lyrics, which contained references to her exes and lyrics like, "Bought matching diamonds for six of my bitches / I'd rather spoil all my friends with my riches" — who are the six friends?
Ariana Grande's "7 Rings" is about using retail therapy following her split with comedian Pete Davidson. Specifically, the song references a trip to the famous jeweler Tiffany's with friends, and Ariana Grande revealed the list of ring recipients on Twitter.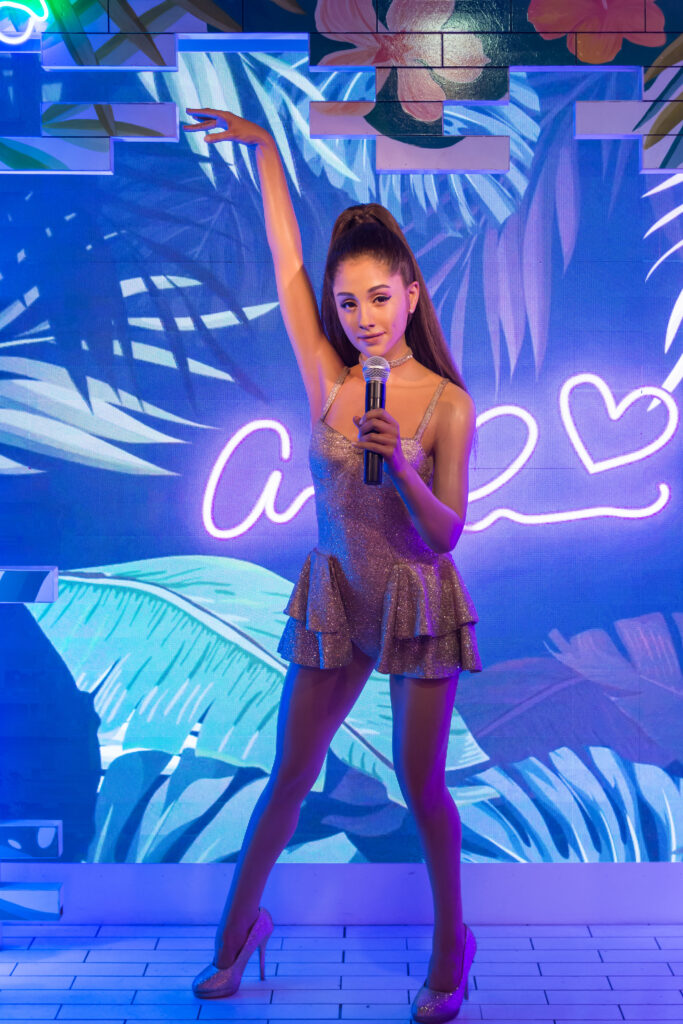 In a 2018 tweet, Ariana Grande claims that the rings referenced in her song "7 Rings" went to "me, vic, courtney, alexa, tayla, njomza, kaydence (and my mom and nonna so technically nine but they got theirs after song was done)." The song is a take on the popular song "My Favourite Things" from the musical "The Sound of Music."
Lyrical Analysis of "7 Rings"
"7 Rings" is a song about indulgence and affluence, about letting go of the past and moving into the bright future — a future that's especially brightly lit due to all one's riches and diamond rings.
It offers a unique take on the Rogers & Hammerstein classic that Julie Andrews sang in "The Sound of Music;" instead of singing about dewdrops of roses and whiskers on kittens, Ariana Grande sings about how great she is doing after her breakup, surrounded by supportive friends and glittering jewels.
In a follow-up tweet, Ariana Grande said, "well …………. 'twas a pretty rough day in nyc. my friends took me to tiffany's. we had too much champagne. i bought us all rings. 💍 it was very insane and funny. & on the way back to the stu [studio] njomza was like 'bitch, this gotta be a song lol'. so we wrote it that afternoon."
The trip is referenced throughout the song, with lyrics like, "Yeah, breakfast at Tiffany's and bottles of bubbles / Girls with tattoos who like getting in trouble," and "I'd rather spoil all my friends with my riches / Think retail therapy my new addiction."
So, who are the friends that Ariana Grande purchased rings for in her song? Harper's Bazaar offered a complete list of Ariana Grande's friends.
Ariana Grande's Tiffany's spree crew includes musician Victoria Monét, Instagram influencer Alexa Luria, longtime friend Courtney Chipolone, singer-songwriter Tayla Parx, singer-songwriter Njomza, and artist Kaydence. They have all appeared throughout Ariana Grande's Instagram account and have often collaborated on songs.
Victoria Monét posted this Instagram snap with Ariana Grande in 2018.
Although Ariana Grande does not name her exes specifically in the song "7 Rings" as she does in "thank u, next," she does include a few lyrics that allude to her personal life, singing, "Been through some bad shit, I should be a sad bitch/ Who woulda thought it'd turn me to a savage?"
These bad events could mean her breakup, the passing of her late boyfriend, Mac Miller, or the bombing at her Machester concert. She sings that she is working through these struggles with the support of her friends.
Later in the song, she also mentions her breakup with Pete Davidson, singing, "Wearing a ring, but ain't gon' be no 'Mrs.'"
"thank u, next" Album
"7 Rings" is a track off Ariana Grande's fifth studio album, "thank u, next," which is stylized in all lowercase. It was released five months after her "Sweetener" album, and many critics claimed the tracks on "thank u, next" felt lighter and more carefree.
In a Pitchfork review, the album was given a respectable 7.9 out of a possible 10, stated that the album felt like a cathartic release for Ariana Grande.
She had struggled so much with the tragic events she went through in the public eye in the past.
On the album, Ariana Grande sings about the palpable despair that she experienced but does so through catchy, elevated pop music that hints at the possibility of a brighter future on the horizon.
The album highlights Ariana Grande's close relationships with her friends, as many of her close friends are featured through songwriting credits and in music videos, such as the music video for the song's titular track, "thank u, next."
Interestingly, although the song "thank u, next" features lyrics thanking all her past relationships for guiding her into becoming the woman that she is today, the song ends with a new relationship on the horizon — with herself.
"Plus, I met someone else / We're havin' better discussions / I know they say I move on too fast / But this one gon' last / 'Cause her name is Ari."