Kim Kardashian is one of the biggest names in any industry, including fashion and cosmetics. She is known for her on-point beauty and style that never fades.
Kim Kardashian's makeup artist is Mario Dedivanovic. The two have been working together for years now and it has led to him becoming an established makeup artist with many clients and great success.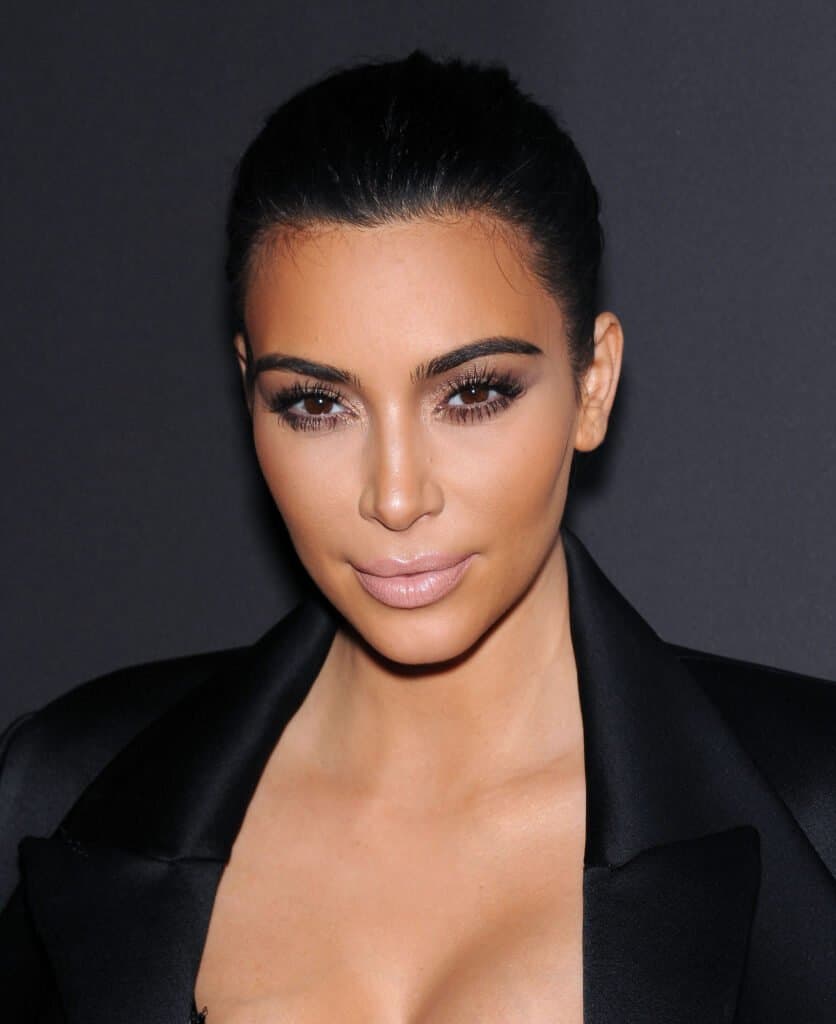 Dedivanovic's story is one of determination and skill that has ended with him being a major hit among makeup artists.
Early Life
Mario Dedivanovic was born in New York City, New York on October 1, 1983. His parents are both Albanian immigrants who raised Mario and his sister Marina in the Bronx.
Mario grew up in a tight-knit family that valued their closer relationships. Ever since his youth, Mario's parents and family have supported his work and his talents.
Mario lived a rather normal life growing up, attending elementary and secondary school in New York. In his early years, Mario dreamt of becoming a teacher and was intent on going to school to become an educator.
When he was a bit older, Mario worked typical odd jobs to make ends meet. One of his most reliable jobs was to sell fragrances at Sephora.
Mario has said he once had a great love of scents and fragrances. In fact, that was his first love, not makeup.
One day, Mario was greeting customers at Sephora and trying to sell fragrances when a customer asked him for his input on a lipstick choice. When assisting the customer, Mario realized right then and there that he wanted to work in cosmetics and makeup.
It turned out that Mario had a strong natural talent for makeup and especially for putting it on others.
Mario quickly found success doing makeup for other people and fell in love with the job. He was soon looking to do it full time for a living and his dreams of being a teacher were soon replaced by dreams of applying makeup.
Shortly thereafter, Mario found a steady job doing makeup at the Fox News Channel. In 2008, Mario was known to be one of the best makeup artists at the network.
Mario's work was seen every single night when did makeup for one of Fox New Channel's biggest stars: Megyn Kelly.
Meeting Kim Kardashian
Mario was doing makeup work at Fox and was also hired to do photo shoots for other magazines and networks because of his powerful and reliable work.
One of those photo shoots required Mario do the makeup for Kim Kardashian, who was quickly becoming one of the biggest names in Hollywood.
According to Mario, Kim instantly fell in love with the work he was doing during that photo shoot. She reportedly kept asking him about his technique and the products he was using.
Kim was very impressed with Mario's final product and asked if he would take her makeup shopping to buy all the materials he had used.
Rise to Fame
After meeting, Kim Kardashian and Mario Dedivanovic worked together often. He soon became one of her only makeup artists and they also became close friends.
Mario's work caught the attention of many as Kim's star continued to rise. Mario capitalized on the interest in his work by posting makeup tutorials on YouTube.
Some of his work with Kim was featured in the videos and they all proved majorly successful. He was shortly a huge internet star.
As he became more popular, Mario started to teach his famous Master Class. Fans could attend virtually and pay to watch just how Mario perfected his iconic look on Kim.
Kim Kardashian would occasionally appear in some of the Master Classes, which only made the online series even more popular.
Mario's work in the makeup field only became more impressive and he soon had even more celebrity clients, including Chrissy Teigen, Demi Lovato, Gabrielle Union and Jennifer Lopez.
Current Career
Over the years, Mario has released multiple makeup products like his incredibly popular Master Palette by Mario. The limited edition line sold out almost immediately.
Mario eventually also released a collaboration with Kim Kardashian called KKWxMario. The palette was another best seller and was promoted by Kim herself.
Mario is best known for his master abilities when it comes to contouring and blending. He has become a household name for many makeup fans.
Mario's work has expanded beyond his time with Kim Kardashian. He is now known for his own cosmetic items and highly successful online classes.