Born in The Big Apple on November 4, 1961, Ralph Macchio's childhood was largely spent on Long Island. He is known for his portrayal of Daniel LaRusso in The Karate Kid films during the 80s, making him a pop culture icon. He later reprised the role in 2018 for the Cobra Kai TV series originally released via YouTube Red.
Fans of The Karate Kid can often remember the lovable Mr. Miyagi (Daniel LaRusso's sensei) teaching him about the importance of balance. It seems that these words resonated with the actor in real life when he would often credit his wife, Phyllis Fierro, for giving him that much-needed balance between Hollywood and family life.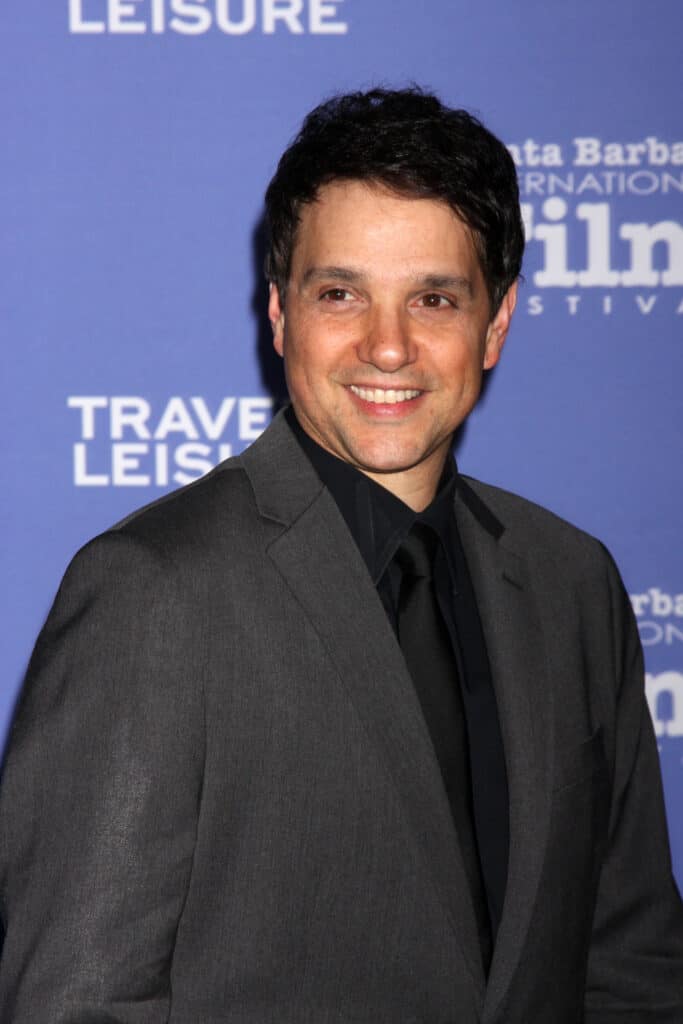 Here's a look at The Karate Kid star's love story with his real-life heroine.
Young Love
According to People.com, Ralph met his wife, Phyllis Fierro, when he was 15 years old at his cousin's birthday party, which was held in the house of his grandmother. Fierro was born on July 23, 1960, and is a year older than him.
They were high school sweethearts and fell deeply in love. The pair married on April 5, 1987, and have been inseparable since then. Sweethearts throughout, the lovebirds even renewed vows on their 25th anniversary!
The way Ralph describes how they met is nothing short of giddy, like that butterflies-in-the-stomach feeling he must have felt at that moment. He talks of details very specific to that time period, which is the 70s. He can even recall what they most likely danced on that day!
Family Life and Showbiz Genes
In year five of marriage, the couple had a daughter, Julia Macchio, born in 1992. Four years after, they gave birth to a son, Daniel Macchio, born in 1996.
Macchio explains in the Dailymail UK about his wife and family life—that without Phyllis and the foundation they had built, there would be no balance in his life.
This seems to be his secret recipe to a happy marriage, with the couple staying together for over 30 years. Ralph and Phyllis are indeed one of the strongest couples in Tinseltown.
Daughter Julia is following in her father's footsteps as an entertainer; she sings, dances and acts. Her screen debut was in the comedy feature film Girl Most Likely in 2012. She also did a cameo alongside her father in Cobra Kai season 4, where she played Daniel LaRusso's cousin Vanessa. The episode aired on Netflix in January 2022.
Julia shared with People.com how much she credits her dad for being a wonderful resource in her chosen career path. Show business is one tricky business for any young aspirant to navigate, and she truly is blessed to have a supportive dad who has been in the industry for decades.
Sharing the screen must have been a fantastic experience for both father and daughter!
Her brother Daniel, who was named after Ralph's Karate Kid character, is no stranger to showbiz as well. Daniel is an actor, writer, and film score composer. He acted in 2 films and several shorts; he composed music for films namely, That Was Then (2011), The Wrecks (2012), and The Hayley Project (2013).
Staying Together
Being in show business and balancing personal and family life can be a challenging feat, especially in Hollywood. But the Macchio family remains strong, thanks to Ralph's and Phyllis' commitment to each other as a couple and successfully raising their two children. Bravo to the Macchios!
What's up ahead for Ralph Macchio?
Macchio is set to release his book Waxing On on October 18, 2022. There he shares his life experiences on and off camera, the Magic of Mr. Miyagi, and how his iconic character Daniel LaRusso continues to change his life after almost 40 years.
Cobra Kai Season 5 is due for release in December 2022 or January 2023. No doubt he'll continue being a successful actor and father with Phyllis by his side. Mr. Miyagi would be proud!