Over the years, Taylor Swift has become notorious for writing songs about her exes. She is known for using her relationships as muses for her music.
Taylor Swift's song 'You Belong With Me' is about one of her friends when she was in high school. She is known for using her relationships with other people as her creative inspiration. A lot of her songs have been about friends, exes, and even rivalries with other pop stars.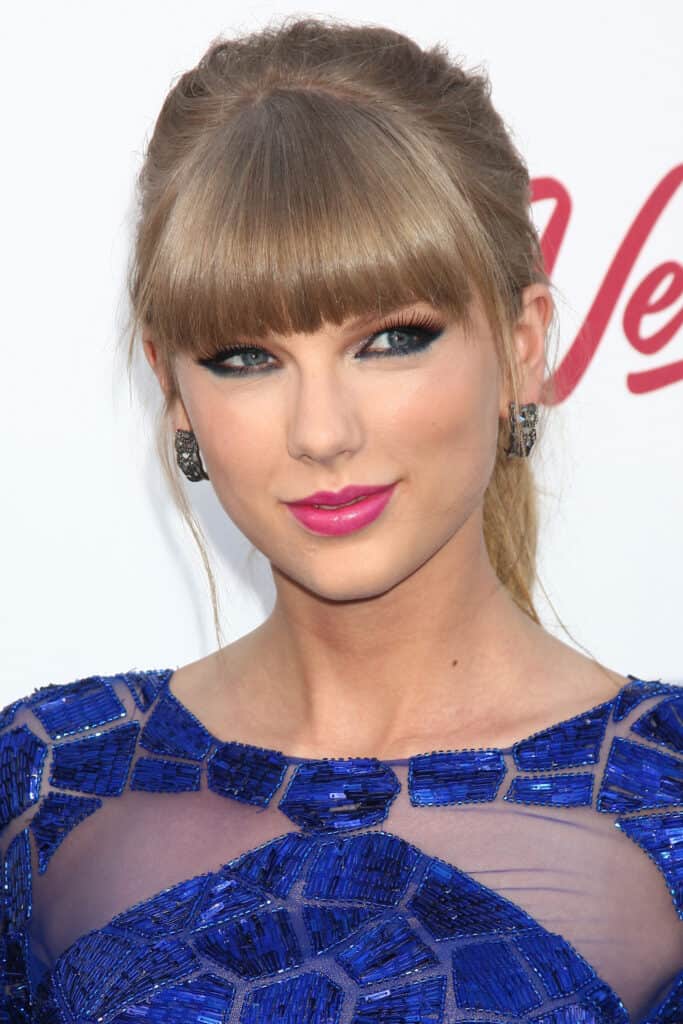 You can read more below about Taylor Swift's song 'You Belong With Me,' her breakup songs, and what songs she has written about other people.
'You Belong With Me'
Taylor Swift wrote and recorded her song 'You Belong With Me' in 2008 with the help of bestselling songwriter Liz Rose. Rose and Swift had a working relationship from when Swift was only about fourteen-years-old.
'You Belong With Me' was released on April 18, 2009. It was the third single to be released from Swift's album Fearless.
The song lyrics painted the picture of a girl who is kind of geeky and laid back that happens to be in love with her best friend who is dating the popular girl in school. The accompanying music video even had Swift playing both these girls.
Those lyrics ended up having a lot of fans wondering who exactly the song was about.
Well, Swift recalled for The Boot that she was hanging out with one of her friends who was on the phone with his girlfriend. Apparently, his girlfriend was screaming at him over the phone for waiting an extra five minutes to call her back.
Swift goes on to say she was thinking "Why does he let her push him around like that because she obviously doesn't appreciate him?"
She said that instead of telling him those thoughts, she decided to put it all in a song. And that is how 'You Belong With Me' was born.
It also wasn't the only song Taylor Swift has written about another person. She has even said that all of her track listings bring a face to mind.
You can watch the music video for 'You Belong With Me' below.
Taylor Swift's Break Up Songs
T-Swizzle's albums are filled with breakup songs that have covered nearly every guy she has dated. From John Mayor to Harry Styles, Taylor has covered them all in her music.
While you would think the guys featured on her earlier breakup songs were able to remain anonymous, that's not the case. It's also not true for her other exes.
Going all the way back to her very first album, it is filled with songs about boys she dated. Two songs on that album are about her ex-boyfriends and another two are about boys she liked.
'Tim McGraw' is about her ex breaking up with her to go to college. 'Should've Said No' is about her other boyfriend cheating on her with another girl.
Swift has written at least three songs about her ex-boyfriend, Joe Jonas. Jonas broke up with her over the phone so she wrote the song 'Forever & Always' and had it put on her album Fearless.
'Last Kiss' and 'Better Than Revenge' were both about Jonas too. They appeared on her 2010 album Speak Now along with her song about her ex, John Mayor, titled 'Dear John' and 'Back to December' which is apparently about Taylor Lautner.
Swift has written quite a few songs about ex-BF Jake Gyllenhaal. Most famously is probably the song 'We Are Never Getting Back Together.' That song along with three others about Gyllenhaal appears on her Red album.
Then you have songs like 'Style', 'Out of the Woods', and 'I Knew You Were Trouble' which are all about ex-One Direction member Harry Styles. The two had a very turbulent relationship.
She has also written songs about Calvin Harris, Tom Hiddleston, and Conor Kennedy.
T-Swift's Other Songs About Other People
So, Taylor Swift doesn't use only her romantic relationships as inspiration for her songs. She uses her relationships with other people in general.
Her song 'Soon You'll Get Better' from her 2020 album Lover is about her mom Andrea's ongoing battle with cancer. The song is deeply emotional recalling the struggle of supporting her sick mother.
Swift's song 'Bad Blood' was about her feud with Katy Perry. It appeared on her 2014 album 1989.
Taylor Swift even wrote her song 'Wildest Dreams' about her grandmother Marjorie Finlay who was an American opera singer.
As you can see, Swift's motives behind her music have the tendency to range wildly.