Ava Max, a small-town Midwest girl formally known as Amanda Ava Koci, is an American singer and songwriter. She signed with Atlantic Records in 2016 and released her most popular song "Sweet But Psycho" in 2018, leading to a major turning point in her music career.
Ava Max has a unique haircut that is hard to miss. Known as the "Max Cut", the singer has a short, shoulder-length bob on one side of her head and long, flowing hair on the other. She was simultaneously cutting her hair and baking cookies, and as she ran downstairs to check on them, Ava was only halfway done with the haircut. Looking at herself in a mirror on accident, she realized that the asymmetrical cut actually made her feel like herself.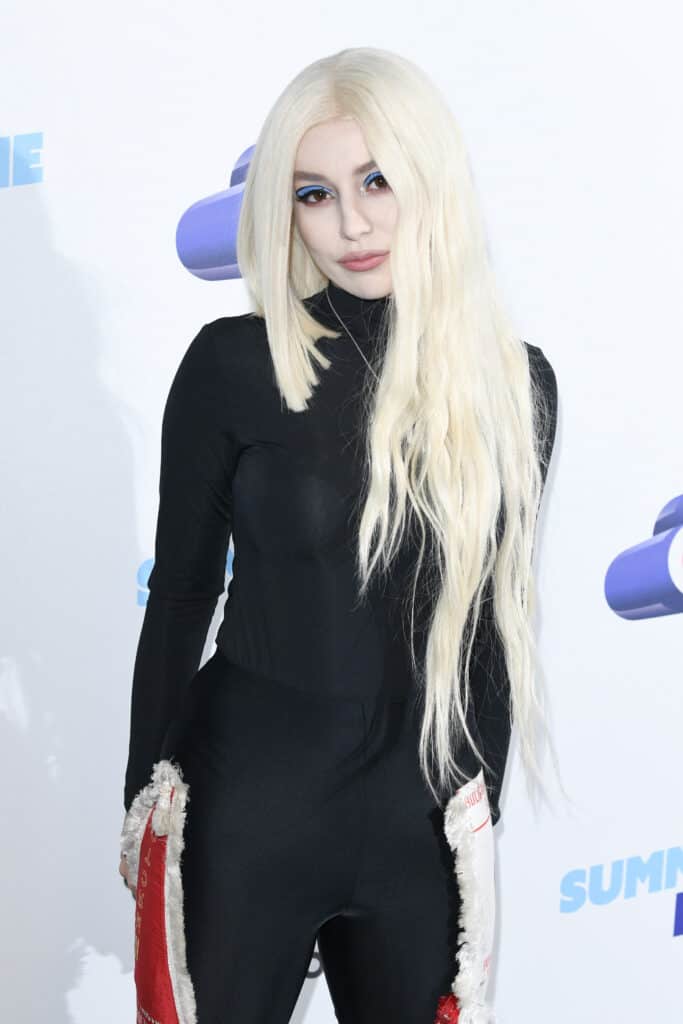 With a pretty hilarious haircut story, Ava Max states that she oftentimes gets funny looks from her interesting style, but she actually enjoys making people turn their heads. Ava surely made the haircut gain popularity and encourages her audience to be unique if they want to be. The haircut has created a signature for her, even becoming part of her logo. From dying wigs in all different colors to experimenting with different cuts, nothing made her feel like "Ava" until the asymmetrical bob/ long hair combo.
The "Sweet But Psycho" Haircut Story
Ava stated in multiple interviews that her reasoning behind the haircut came about in a completely accidental way. One day when trying to change up her look, she became frustrated as nothing made her feel like herself. Amidst dying wigs in different colors and cutting them, she decided to just go for it on her own blonde locks.
Max says that she had chocolate chip cookies in the oven, which she totally forgot about, while in the middle of her "hair and style experimentation". She quickly remembered the cookies and ran downstairs to check on them. Worried about burning them, Ava only finished cutting one side of her head without cutting the other.
Just like that, the "Max Cut" was born. Ava came across a mirror and had the realization that the haircut was supposed to be hers all along. While others would run back up upstairs and finish cutting their hair, the pop singer discovered the comfort and ease she felt through her new signature style. She quite literally recalls stating, "I look sweet but psycho". The story definitely came full circle.
A Unique Trim Turned Into A Signature Style
Her beautiful voice is not the only thing that catches people's eye. The defining haircut has created a signature style for Ava. The cookie and cut story was so accidental that she states, "everyone thinks she made it up". Who would've thought that burning cookies in the oven would lead to such a hilarious, yet meant-to-be story?
The haircut has played a major role in her life as a pop artist. The half bob/half long lock combination is even part of her logo.
The Confidence Cut
Ava Max believes that setting trends is more important than following them. From an interview with Rolling Stones, the singer states "[My haircut] is about being what you want to be and who you want to be and just embracing that". Her beautiful, but not your typical, blonde hair sets her apart from other artists.
Creating an eccentric brand for oneself is a key aspect of becoming a successful artist. The entertainment industry, specifically the music industry, has been known for having individuals that are unique, and have distinctive characteristics. Not only do artists who stand out amongst others encourage a more diverse audience, but they also show that being unique is important.
After many questions resurfacing about the reasoning behind the haircut, Ava tweeted, "A lot of you guys have been asking about my hairstyle and why I chose to cut it this way. I wanted to show that doing something daring and unique is okay. The Max-Cut represents strength, confidence, and being comfortable in your own skin. Setting trends, not following them" along with a stunning selfie of the singer.
The comments under the tweet are extremely positive, stating that the artist is a "role model" and "icon". People are stating that the haircut is unique but absolutely genius. Overall, Ava Max has shown true confidence and individuality with not only her singing voice, but her look as well. What a wonderful way to distinguish herself from other artists her age.