Back in 2018, there was an incredibly frightening day for KPOP fans around the world. The rumor struck the internet that the renowned band and boy group BTS were about to disband and go their separate ways. While the music industry rocked with this news, as well as tugging on the heartstrings of millions, it fortunately never happened. But how did the news come about?
BTS was about to disband in 2018 because each member was facing the rising challenges that come with being famous. It's hard work to produce music that's loved on a global scale, and the members were feeling the strain physically, emotionally, and mentally.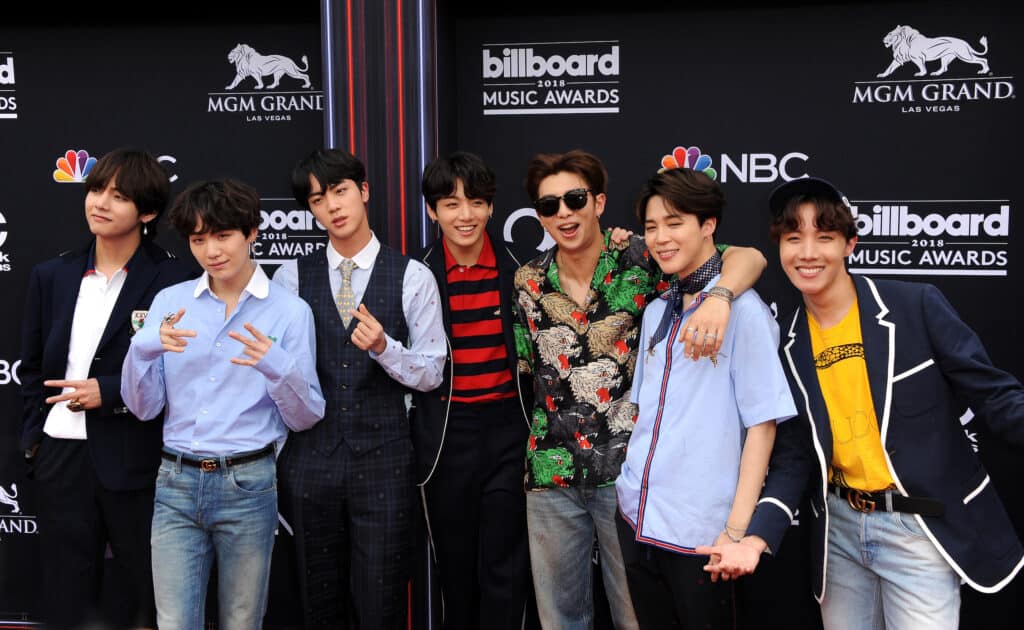 To found more about what the members of BTS were going through, why they nearly broke up but didn't, and more, keep on scrolling down!
The Worst Day for Kpop
In Hong Kong back in 2018 during MAMA, Jin, a beloved member of BTS announced that BTS were considering breaking up and going their own way. He announced this decision was not being taken lightly, and that it was because all members of the group were facing challenges that they needed to overcome.
In his interview, he said;
"In the early part of this year, we had a rough time emotionally. We also talked about the possibility of disbanding with each other."
This was surprising news to many fans since 2018 had been BTS's most successful year yet, and had won prestigious awards, such as the Album of the Year and Artist of the Year. It really doesn't get any better than that.
However, there are rumours out there as to why the band considered taking a break. Many thought that BTS had simply achieved all their goals and believed there were no other goals to aim for since they were already top of the world.
According to a Quora post written by BTS fans, there were plenty of reasons. Jin wasn't able to attend the funeral of a family member because he was touring, and had to instead leave a recording. V also lost a family member around the same time.
RM also had surgery and needed to recover and when you're touring around the world and performing to hundreds of thousands of people and trying to record album and stay active online and within the fan base, it's easy to see that this can all get a little too much.
Keeping on Rollin'
Fortunately for the fans, BTS decided to calm down with what they were doing, but managed to stay together. In an interview, Jin said;
"But we're having our heart and soul back and I'm happy that at least we've been able to deliver such a great outcome. I'm grateful to my co-members who wanted to keep the band and continue making good music to fans. I would like to thank my bandmates who always appreciate me, and the ARMYs for loving and supporting us all the time. Thank you very much."
This was backed up in the 2020 documentary made about BTS titled 'Break the Silence'. In this movie, the band open up about the struggles and obstacles they have faced over the years, but also how much they have achieved, and how grateful they are to their fans for sticking by them through thick and thin.
If you haven't seen the documentary already, here's the trailer that will make you want to see it as the next thing you do!
One of the Most Successful Bands in the World
While all musicians and bands will struggle at some point in their career, there's no denying that the more successful you become, the harder it is to deal with. The higher you go, the harder you can fall. BTS has definitely seen the peak of success.
Throughout their career, the band has won;
24 Mnet Asian Awards
20 Golden Disc Awards
23 Melon Music Awards
12 Gaon Chart Music Awards
4 Billboard Music Awards
6 MTV Music Awards
12 Seol Music Awards
And dozens more
So many of their tracks have gone multi-platinum and have been the first Korean band to receive the Million certification in both the UK and America ever.
However, what BTS are really known for is just how powerful and influential their fan base is. As of 2020, the band currently hold the Guiness World Record for the most Twitter engagements and have become the first KPOP band to ever remain within the Billboard 200 for an entire year.
As of October 2020, BTS also topped the Billboard Artist 100 for 11 consecutive weeks and became the artist who remained at the top for longest out of all artists, duos, and groups in the entire world.
BTS really have taken the world by storm as much as any other artist in the world, and remain one of the most popular bands to this day. Basically defining the genre of Kpop for many fans, it's been an incredible journey, and we can't wait to see where they go next!