Jack Black's first name isn't actually Jack. He goes by a nickname for his middle name.
Jack Black didn't change his name; he decided to go by a shortened version of his middle name. He was born Thomas Jacob Black and named after his father Thomas William Black. He went by his middle name in order to not be called Thomas Jr. and eventually by the nickname Jack. Jack is simply short for Jacob.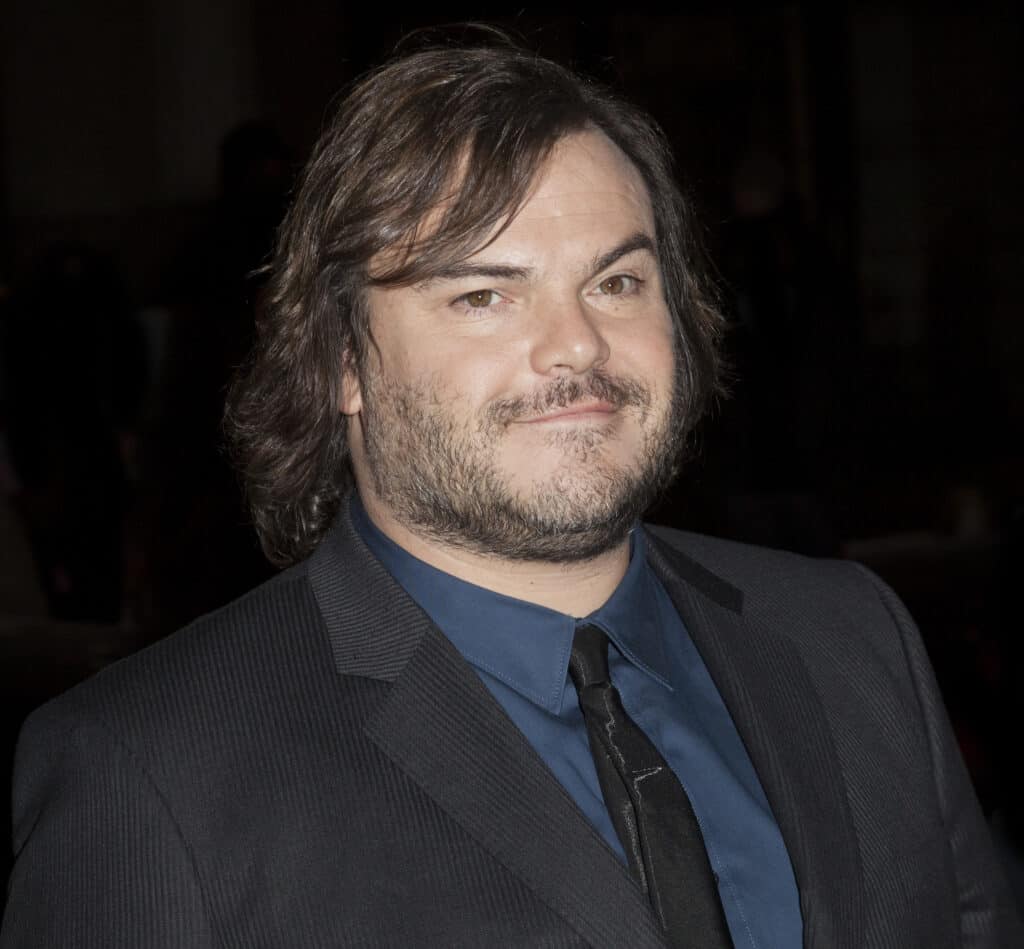 Scroll down to read more about Jack Black's early life, reasons why he goes by Jack, and other names he uses.
Jack Black's Early Life
Jack Black wasn't always Jack Black. While his last name has always been the same, his first name is Thomas Jacob.
He was named after his father Thomas William Black, who was an electrical engineer. Both of his parents were actually electrical engineers and his mother, Judy Cohen, is actually a very famous engineer who worked on many NASA projects.
Jack was born and raised under the Jewish faith because his mother is Jewish. His father actually converted to Judaism from Protestant Christianity in order to marry Jack's mom.
His parents ended up divorcing when Jack was 10-years-old and he moved to Culver City with his father. His dad converted back to Christianity at that point in time, however, Jack frequently visited his mom and considered himself Jewish.
Despite being the son of two highly intelligent engineers, Jack struggled throughout most of his academic life. His parents actually sent him to a school that was specially designed for students who had difficulty in normal class settings; it was called the Poseidon School.
While his family lived in Santa Monica, he was attending Poseidon School in Los Angeles. This private school was highly praised for creating an environment for students who needed to be challenged.
Unfortunately, the school closed in 2011 after 40 years of operation.
After attending Poseidon School, Black went on to study acting at UCLA, however, he dropped out to pursue his acting career. But, his career didn't take off for another ten years.
Watch Jack Black answer the most Googled questions about him alongside his Jumanji costar, Awkwafina, in the below video from Wired.
Since then, Black has played tons of different characters under tons of different names. Why would he call himself Jack if his name is actually Thomas Jacob?
Thomas Jacob Black Becomes Jack Black
Although he has never said why he goes by the name Jack instead of Jacob or Thomas, it's fairly easy to deduce. There could be two possible reasons.
The first reason would be that his parents wanted to name him after his father but they didn't want to call him Thomas Jr. This is actually a pretty common practice.
A lot of parents will name their child with a first and middle name and then the kid will go by their middle name right from birth. Their first name could be after a parent or grandparent and the middle name is the one that they want the kid to be called.
It's the same concept as giving the child the inherited name as their middle name and calling them by the first name.
Another reason Jack goes by his middle name could be that as he got older he didn't like being called Thomas Jr and opted to go by Jacob which eventually was shortened to Jack. Jack is a common way of shortening Jacob; just like Rick is a shortened version of Richard.
One thing is certain though, the name Thomas is a family name because Jack named his second son Thomas David Black and he goes by Tommy.
Other Names Jack Black Goes By
Other than his name Jack, there are a few other names that Jack has gone by which aren't his characters in films. Well, sort of at least.
In his band Tenacious D, Black often goes by the nickname J.B. instead of Jack Black. This is similar to his bandmate Kyle Gass' nickname K.G.
The other nickname that Black goes by in Tenacious D is Jables and Gass by Kage. They both used these names in their band's film Tenacious D and the Pick of Destiny.
Finally, another name that Jack Black goes by is his gamer tag which is Jablinski. More recently, he has pursued a side gig of being a gaming YouTuber and his channel is called JablinskiGames.