Taylor Swift is known for her emotionally-charged songs and signature sense of style, which often includes one specific hairstyle: bangs.
Taylor Swift has not said why usually sports bangs, but it is probably for the simple reason that she likes how they look on her. She's made bangs part of her signature look.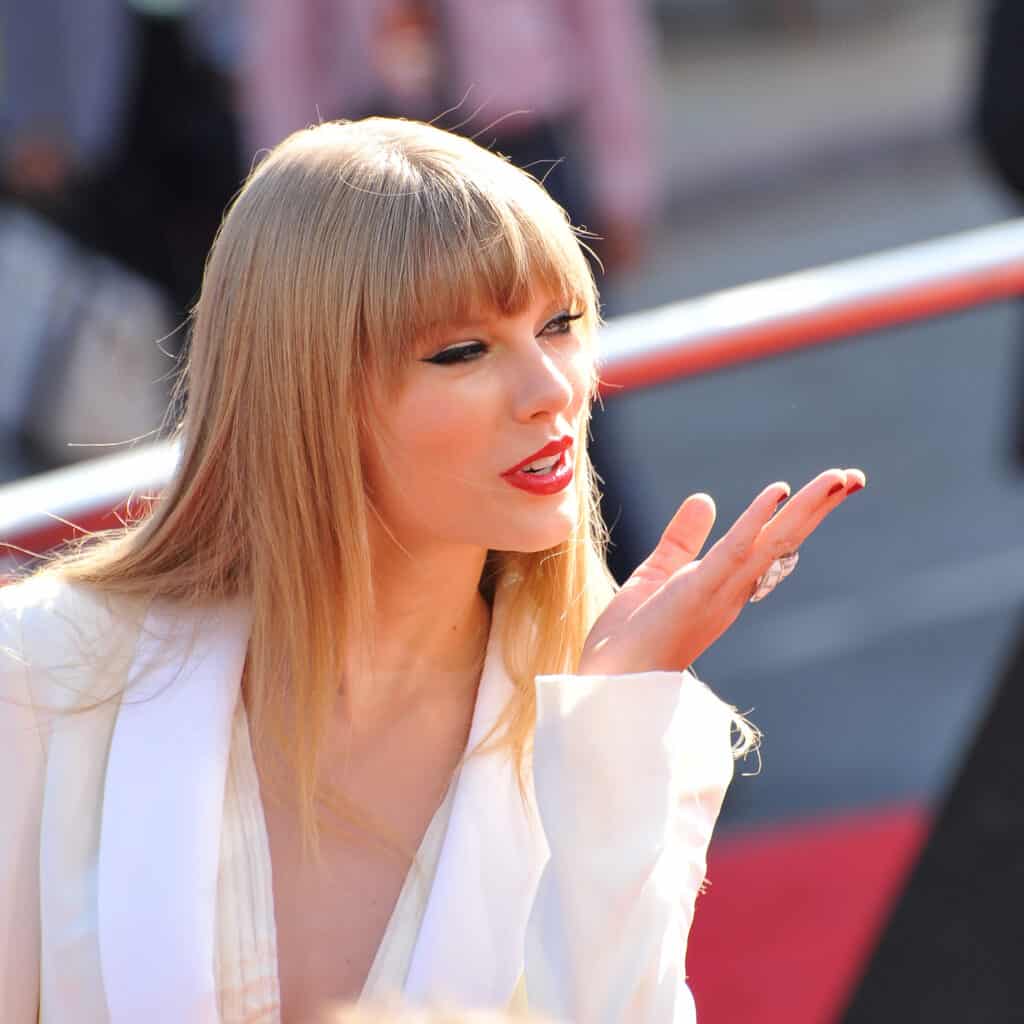 Although she's regularly switched up her hair over the years, her love for bangs has remained constant. Even when sticking to wearing her hair with bangs, she still managed to find many unique styles for herself, and we're not just talking about her hair.
Iconic Hairstyles
Taylor Swift has demonstrated her love of bangs over the years and has stuck with her iconic look for ages. Her blonde tresses have become as much a part of the singer-songwriter's public personality as songs about heartbreak, her love for her pet cats, and her group of strong female friends.
She posted this photo on Instagram to promote her eighth studio album, 'Folklore.' In the black and white snapshot, she's once again sporting her favorite hairstyle, and fans had a lot to say about the look.
Abeni Tinubu wrote an article, 'Can We Please Stop Talking About Taylor Swift's Bangs?' to discuss the criticism Taylor Swift gets based on her hairstyle choices. In the article, Tinubu talks about how fans critiqued Taylor's choice to wear her hair in bangs for so long, but male musicians rarely face the same kind of scrutiny over their looks.
It makes sense.
Taylor Swift is a multiple Grammy award winner, one of the most famous musicians globally, and just happens to really like bangs. Honestly, she rocks the look.
Taylor Swift looked incredible in a shaggy platinum cut on the cover of her 2019 album, 'Lover,' as she proved in this promotional photo that she posted to Instagram.
She killed in polished waves during the UK leg of her 'Reputation' tour, as evidenced by this Instagram photo from 2018.
The 'Bad Blood' singer just really loves bangs, but she does switch up her style enough that it isn't completely monotonous. Even if it were, she's won too many Grammy awards to make her hair a drawback.
Discography
Taylor Swift switches up her hair, but she also switches up her musical style. Each album she releases has a signature feel, and Taylor Swift often changes her look to match up with her album's sound.
For her self-titled debut album, 'Taylor Swift,' she went with a specifically country-oriented feel for her music and sported her hair in loose curls. This album contains her iconic song, 'Teardrops on my Guitar,' which got every middle schooler in 2006 through their first breakup.
'Fearless' and 'Speak Now' were similar, with songs about romantic betrayal and strong diss tracks. 'Speak Now' notably showed an evolution in Taylor Swift's style and songwriting skills.
Many people noticed that Taylor Swift no longer wears her hair in the same curls that she did for her debut album, but there's a simple explanation. In an interview with Refinery29, Swift said that her hair just naturally changed as she got older, saying, "From birth, I had the curliest hair and now it is STRAIGHT. … Please pray for [my curls'] safe return."
Just as her curls changed when she got older, so did her musical style.
'Red' proved to be a change from Taylor Swift's days as a country singer, as she branched out into the pop genre, with radio hits like 'I Knew You Were Trouble' capturing fans' attention. Taylor Swift followed up the album's success with another pop-centric album, '1989.'
Things took a turn with the release of her 'Reputation' album, which was released three years after '1989' and featured darker lyrics and cool-girl musical stylings, showcasing Taylor Swift's maturity and songwriting evolution.
Her next album, 'Lover,' took another track. The album's songs were deeply personal, and many music critics said that it seemed like a combination of all her previous work.
Then, Taylor Swift released 'Folklore,' which she wrote during the 2020 pandemic. It was a huge stylistic shift for the songwriter, one that showcased her writing abilities on toned-down and stripped-back tracks.
The album was a critical darling, with the notoriously critical music review website, Pitchfork, giving Taylor Swift's eighth album an 8.0 rating, describing it as "a sweater-weather record released on a whim in the blue heat of this lonely summer, filled with cinematic love songs in search of a film soundtrack."
Taylor Swift may keep her hairstyle and music quality consistent but loves to switch up her sound.