Drake is one of the most successful rappers of the 21st Century and has used a number of nicknames, including "Champagne Papi". What are the origins of his most famous nickname, "Drizzy"?
The exact origins of "Drizzy" aren't known but he likely gained the nickname while collaborating with his mentor, Lil Wayne. Wayne is also known as "Weezy" and "Drizzy" seems like an affectionate nickname bestowed on Drake. Kanye West's "Yeezy" and Chris Brown's "Breezy" are similar variations.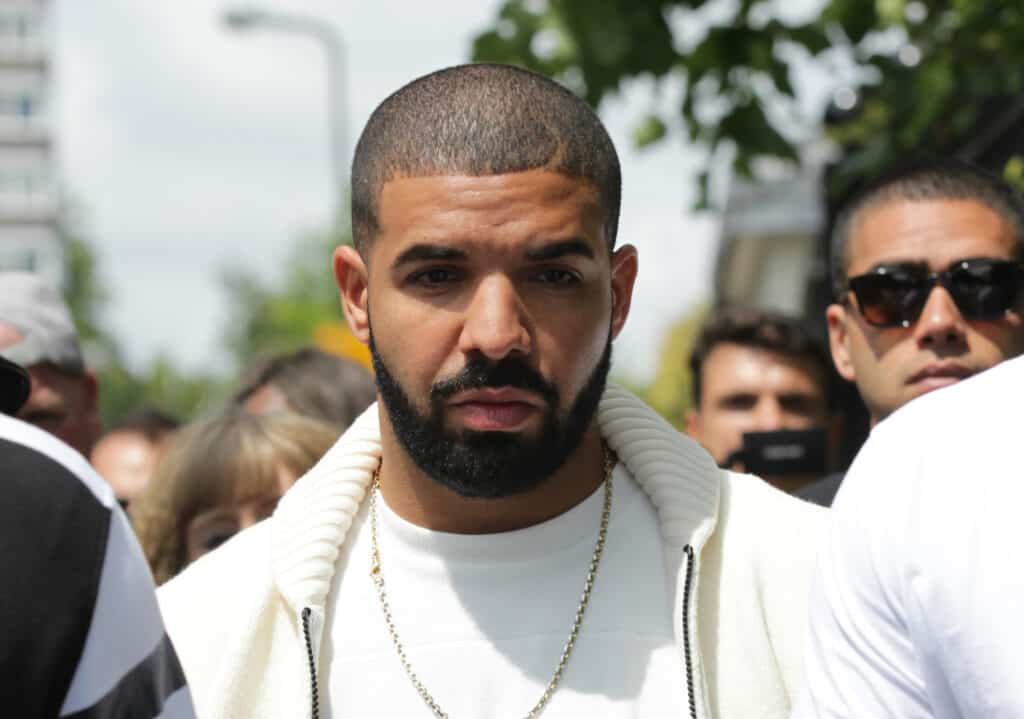 For more on Drake and the origin of "Drizzy", read on.
Drake
Aubrey Drake Graham was born in Toronto, Canada on October 24, 1986. He came from a musical background, with his African-American father Dennis Graham working as a drummer for Jerry Lee Lewis and his uncle, Larry, playing bass for Sly and the Family Stone.
Drake's mother, Sandi, is a Canadian Jew. While Drake identifies as black due to his immersion in black culture, he feels that being Jewish also makes him a rarity in the community.
After Drake's parents divorced when he was five, he grew up in Forest Hill, a predominantly Jewish area of Toronto. His school was almost exclusively white and Drake felt that the experience of feeling different only made him stronger.
Early Career
One of Drake's high school classmates had a father who was an entertainment agent. The classmate was told to refer any funny classmates to their father; Drake auditioned for him and the father became his first agent.
Drake was cast in "Degrassi: The Next Generation" in 2001, starring as Jimmy Brooks, a high school basketball star who is left in a wheelchair after being shot. He stayed with the show until 2009 and became a celebrity in Canada despite remaining relatively unknown in the US.
He had first tried to cross over into hip hop while still on "Degrassi" but his first mixtape, "Room for Improvement", found little success in 2006. The following year, he released "Comeback Season", which contained the song "Replacement Girl".
"Replacement Girl" was a hit and the song featured samples of Lil Wayne, which Drake left intact. The song found its way to Lil Wayne himself and the rap star was impressed.
After Drake was removed from the "Degrassi" cast in 2008, his entertainment prospects looked dim. He considered finding a day job, having lost his main income, and without a steady cash flow from his music.
A phone call from Lil Wayne changed everything and Drake was invited to join Wayne on tour, with the duo collaborating on a number of songs. He soon signed with Wayne's Young Money Entertainment and has never looked back, going on to top charts and win Grammy awards.
Drizzy
While Drake is far from the first rapper to have a nickname that is a variation on his main name, Drizzy is probably one of the most famous. Drake has used the name on his Twitter account for years, though his actual Twitter username is @Drake.
On Instagram, Drake uses one of his other famous nicknames, "Champagne Papi". Champagne was the drink of choice during much of Drake's early career in music and it seems that the name has stuck.
It's possible that Drizzy was a name given to Drake by his mentor, Lil Wayne. Wayne has long gone by the nickname Weezy, which is speculated to be a reference to his voice and his home of Louisiana.
Numerous other rappers have names using a similar pattern. In addition to Drizzy and Weezy, these include Kanye West, who goes by Yeezy, and Chris Brown, also known as Breezy.
We can't know the exact origins of Drizzy and whether or not there is any real significance to it. It seems likely that it was just an affectionate nickname given to him by his fellow rappers and one that Drake has happily adopted as part of his public persona.