Reggie Bush is an American football running back and broadcaster who is notorious in the college football community. Everybody knows that Reggie lost his hard-earned Heisman Award, but few know why.
Reggie Bush was not stripped of his Heisman Award but voluntarily forfeited the title in September of 2010 after a four-year NCAA investigation that revealed that Reggie and his family accepted lavish gifts from his agent. He returned the actual trophy in 2012.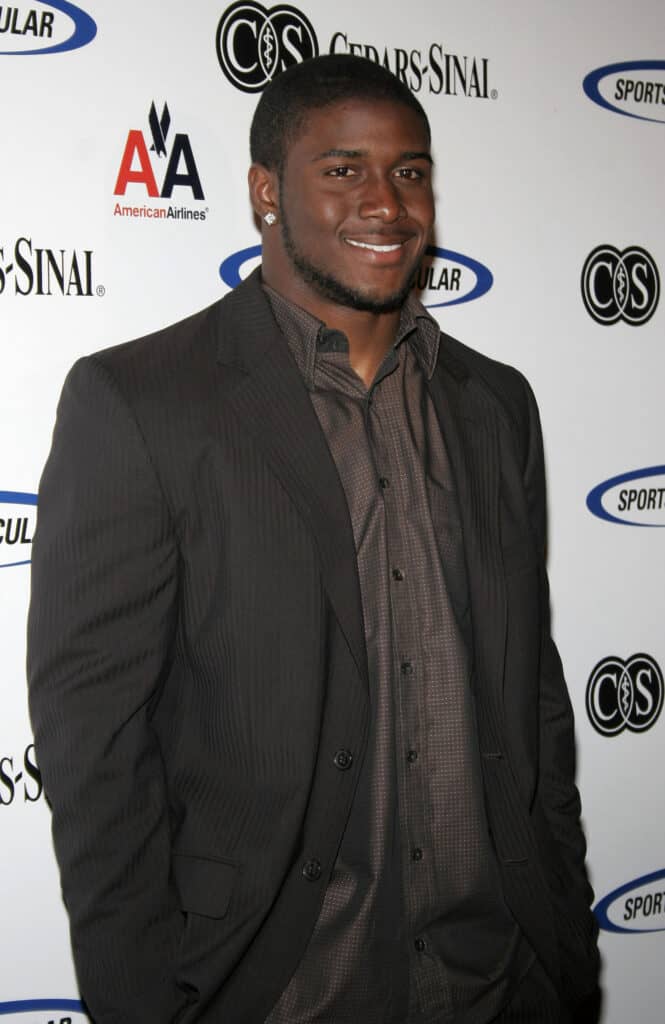 Let's take a closer look at what the Heisman Award is and how Reggie Bush won it, as well as why it got taken away. Plus, is there a chance that Reggie Bush will get his Heisman Award back, after all of these years?
What is a Heisman Award and How Did Reggie Bush Get One?
The Heisman Memorial Trophy is an annual award that is given to the most outstanding player college football has to offer. The award was created way back in 1935 by the Downtown Athletic Club and its first recipient was Jay Berwanger.
Along with the AP Player of the Year and the Maxwell Award, it's one of the oldest college football awards available. The cast bronze trophy weighs a whopping 45 pounds and stands 13.5 inches tall.
Since its inception, winning a Heisman has been a pretty big deal. It's awarded to the best of the best and its recipients typically go on to have incredibly successful careers — for those that don't believe in the Heisman curse, that is.
Winners of this prestigious award receive it because of "football ability combined with diligence, perseverance, and hard work'. Reggie ticked all of those boxes and won a Heisman award on 10 December 2005.
Sadly, Reggie would only hold on to the award — which typically lasts a lifetime — for five years. To date, he is the only person to have ever forfeited his award.
Why Was Reggie Bush's Heisman Taken Away?
Two years after Reggie won his Heisman, reports that he and his family violated NCAA policies began to surface. The allegation was that the Bush family received improper benefits in the form of lavish gifts.
These gifts allegedly included cash, hotel stays, a rent-free home, a new suit, a limousine ride, and more. In total, the financial estimate of the gifts he received while at UCA was around the USD $300,000 mark.
When the allegations surfaced, the NCAA immediately launched a Pac-10 investigation into the matter. In January of 2010, the investigation was concluded and heavy sanctions were placed on USC as a result.
For USC, the fall-out of the investigation included vacating 14 wins, the loss of 30 scholarships, four years' probation, a two-year bowl ban, and a formal — and permanent — disassociation from Reggie.
During this time, it was rumored that the NCAA planned on stripping the award from Reggie. But before they even had a chance to, Reggie decided to voluntarily forfeit the title and award.
Reggie's statement read, "One of the greatest honors of my life was winning the Heisman Trophy in 2005. For me, it was a dream come true. But I know that the Heisman is not mine alone. Far from it."
After praising the hard work of his teammates, guidance of his coaches, and support of his fans, he continued "It is for these reasons that I have made the difficult decision to forfeit my title as Heisman winner of 2005."
Will Reggie Bush Get his Heisman Back?
On 1 July 2021, the NCAA officially declared that college athletes are allowed to profit off their name, image, and likeness. When this rule was changed, Reggie immediately began investigating getting his Heisman back.
He posted a statement to his Twitter page, "Over the last few months, on multiple occasions, my team and I have reached out to both the NCAA and The Heisman Trust in regard to the reinstatement of my college records and the return of my Heisman."
Reggie explained that he left messages for The President of the Heisman Trust and was contacted by the Executive Director and told that they would not be getting a callback and he could not be helped.
He ended the tweet with, "It is my strong belief that I won the Heisman trophy 'solely' due to my hard work and dedication on the football field and it is also my strong belief that my records should be reinstated."
And it's not just Reggie that wants to get his Heisman back, but Reggie's fans want him to get his Heisman back too! Since the NCAA announced the new rule, fans and fellow athletes alike have taken to social media to share their support for Reggie in his quest to clear his name.