Beyoncé Knowles is one of the wealthiest women in the world, and she has been for quite some time. But what was her life like before she found the fame and fortune she's accustomed to today? Did Beyoncé grow up rich?
Beyoncé grew up rich and the Knowles family comes from a long line of financially wealthy people Growing up, Beyoncé attended private schools, had several cars, a nice house, and a housekeeper to keep things in order. Well off family aside, today Beyoncé is worth a whopping USD $500 million.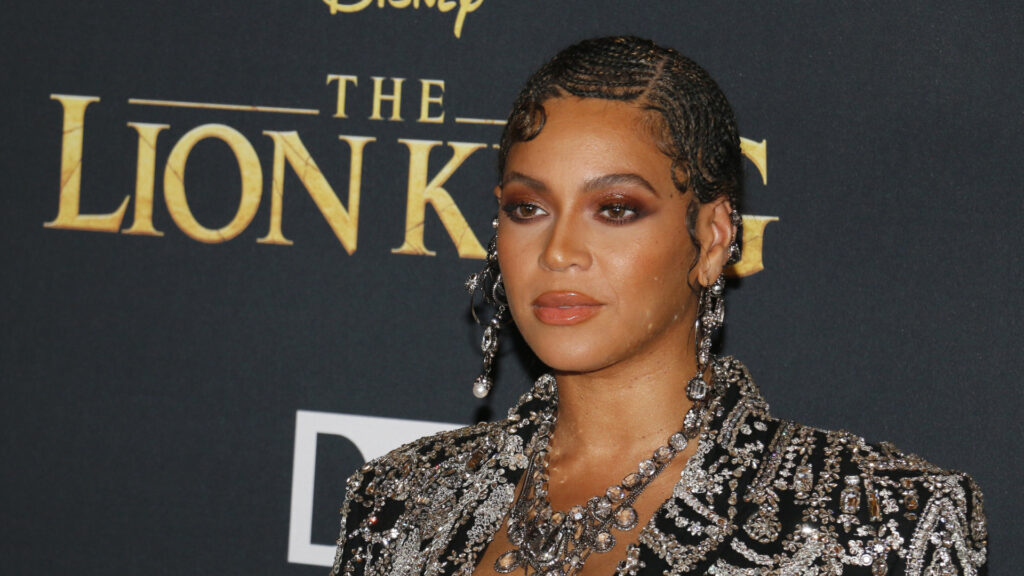 Let's find out more about Beyoncé's privileged upbringing and how the star makes her money today. Plus, have you ever wondered which other celebrities come from wealthy families? Then keep reading!
Did Beyoncé Grow Up Rich Or Poor?
Beyoncé Giselle Knowles was born on 4 September 1981 to parents Celestine and Matthew Knowles in the Houston area of Texas. Unlike her husband Jay-Z, and her fellow Destiny's Child members, Beyoncé grew up rich.
Celestine was a hairdresser and the owner of her own beauty salon and Matthew was a Xerox sales manager who worked his way up in the company over the years. Both parents came from money, and so did the generations before them. In fact, Beyoncé is a descendant of a French nobleman named Jean-Vincent d'Abbadie de Saint-Castin.
In 2015, the star told Vanity Fair, "I didn't grow up poor. I went to a private school; we had a very nice house, cars, a housekeeper" and explained of her early singing days, "I wasn't doing this because I didn't have a choice, or to support the family, or because I had to get out of a bad situation."
Beyoncé attended St. Mary's Montessori School in Houston, followed by Parker Elementary School, then the Kinder High School for the Performing and Visual Arts (where her fellow Destiny's Child member LeToya Luckett was educated), and finally Alief Elsik High School.
How Does Beyoncé Make Her Money Today?
Because she grew up having money, Beyoncé has an 8/10 Self-Made score on her Forbes profile. Though she comes from money, she doesn't come from the kind of money that her children Blue Ivy, Rumi, and Sir do. When you combine Beyoncé and Jay-Z's net worth, you're looking at a figure of around USD $1.6 billion.
On her own, Beyoncé's net worth is approximately USD $500 million. While plenty of that impressive figure can be pinned against her success as both a Destiny's Child Member and solo artist, Beyoncé does not keep all her eggs in one basket.
In addition to the money she has made through her music, the star also makes money through her music streaming service 'Tidal,' through her many modeling jobs, through the clothes, music, and movies she produces at her company 'Parkwood Entertainment' and through her endorsements.
Speaking of endorsements, Beyoncé has worked with mega-brands on mega-projects. She has been working on a USD $50 million project with PepsiCo since 2012, is a celebrity spokesperson for L'Oreal, and has worked with brands like American Express, Ford Motor Company, and Samsung.
Which Celebrities Come From Money?
Though Hollywood is brimming with celebrities who boast incredibly inspiring rags-to-riches tales, it's also full of people like Beyoncé who have been born into a life of luxury and financial security. It takes all kinds, right?
Taylor Swift had an idyllic childhood full of private horseriding lessons on her family's Pennsylvania farm and vacationing at their holiday home in New Jersey. Taylor's father, Scott Swift, works as a senior financial advisor at Merril Lynch while her mother Andrea Swift was a marketing executive for a mutual fund before her early retirement.
Like Taylor, Bradley Cooper's father also worked for Merril Lynch. Charles Cooper worked as a stockbroker for the company and it was this job that meant he could afford to send Bradley to the private school Germantown Academy.
While growing up, Lana Del Rey went to a private boarding school that cost her real estate broker and CEO father Rob Grant a cool USD $40,000 per year. Ariana Grande also had a sweet deal growing up as her father Edward Butera was an Ibi Designs executive who worked with the likes of Eddie Murphy while her mother was the CEO for Hose-McCann Communications. 
Jonah Hill is another Hollywood hotshot whose family fortune helped him start his career. His parents were both massively successful in their careers, with Richard Hill being the account manager for Guns N' Roses and Sharon Feldstein being a renowned costume designer.