From her beginnings as the lead singer of the girl group Destiny's Child in the 1990s to her massively successful debut as a solo artist in the 2000s, Beyoncé Knowles-Carter has become a music icon and one of the best-selling recording artists in the world. Outside of her music career, this incredibly talented performer has also achieved great success as an actress, appearing in films like Dreamgirls, Cadillac Records, and The Lion King, but where does Beyoncé live?
Beyoncé and her husband, rapper, songwriter, and producer Jay-Z, own several homes around the United States. While their main home is a massive, contemporary mansion in the Bel-Air neighborhood of Los Angeles, California, they also own a converted church in New Orleans, Louisiana, and a luxurious vacation home in the Hamptons of Long Island, New York.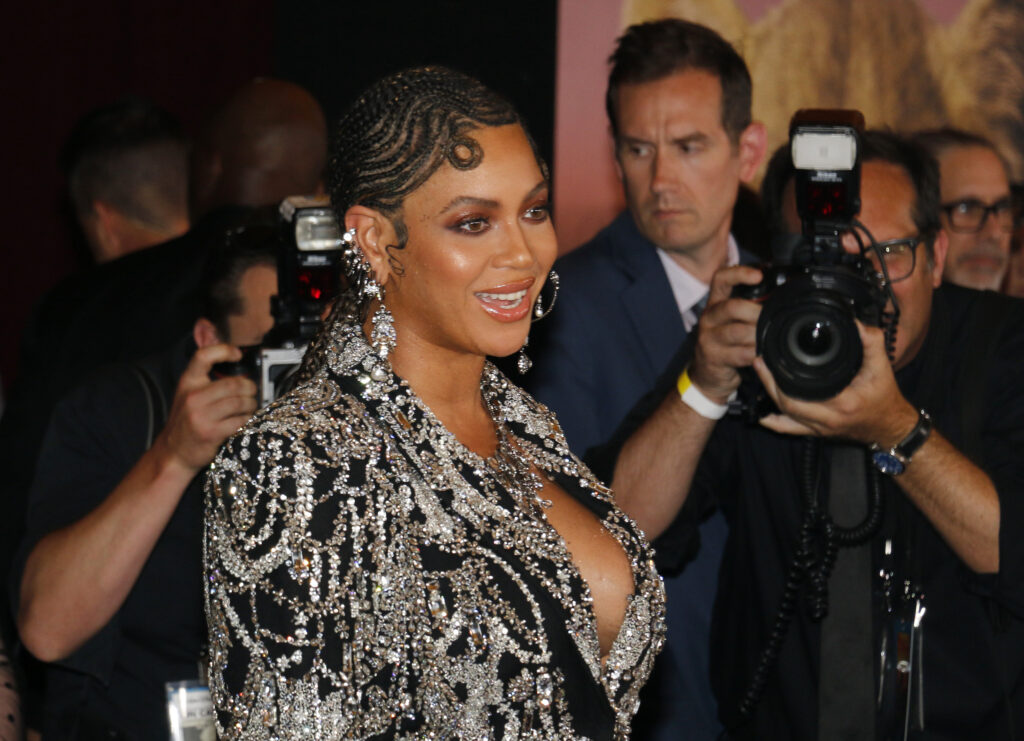 Over the years, before the couple was married as well as since then, they have rented various properties in California and New York. The following homes are the ones that are currently owned and lived in by Beyoncé and Jay-Z.
The Mansion In Bel-Air
Los Angeles, California is an ideal place for Beyoncé and Jay-Z to call home at least part of the year, given its huge importance in both the film and music industries. The couple purchased their stunning LA mansion in August 2017 for $88 million.
This purchase proved to be the most expensive home sale in Los Angeles County that year. Beyoncé's Los Angeles home is a sprawling mansion located on Cuesta Way in the prestigious neighborhood of Bel-Air.
The home, which spans a total of six buildings, is constructed from steel, glass, and beautifully marbled limestone. The entire complex includes four spacious swimming pools, a basketball court, and even separate living spaces for the staff.
The property on which the house is located expands across 30,000 square feet. The outdoor area of the house, including a garden that occupies almost two acres, covers 10,000 square feet.
Beyoncé made no secret of their purchase and has shared numerous images of the house on Instagram. With so many rooms and amenities, there is a great deal to photograph.
The house boasts eight bedrooms, 11 bathrooms, and multiple patios and sunbathing decks on which to enjoy the California sunshine. It also has a state of the art media room and a large garage capable of containing up to 15 automobiles.
When it comes to security and privacy, Beyoncé and her family need not worry. In addition to the extensive shrubbery surrounding the house, there is an advanced security system and bulletproof glass on the windows.
To see some aerial footage taken by a drone of Beyoncé's magnificent Bel-Air mansion, check out the video below:
The Converted Church In New Orleans
In 2016, Beyoncé and Jay-Z purchased a home in New Orleans, Louisiana. Unlike their other residences, this house was previously a Presbyterian church and a ballet studio before it was converted into a house.
While Beyoncé only lives there part-time, she has much to enjoy when she is there. The house has hardwood floors, vaulted ceilings, and rustic wood cabinets in the kitchen.
Aside from its ornate and exquisite architecture, the house features seven bedrooms, a clawfoot tub, and the largest rooftop garden in New Orleans.
The Vacation Home In The Hamptons
The Hamptons of Long Island, New York has been a popular vacation spot and real estate market for years. In 2012, Beyoncé and Jay-Z rented an estate in Bridgehampton, paying $400,000 just for the month of August.
The couple subsequently rented an estate in nearby Wainscott with eight bedrooms, 11.5 bathrooms, and both indoor and outdoor pools. This equally sumptuous property cost $500,000 a month.
After renting two splendid homes in the Hamptons, Beyoncé and Jay-Z decided that it was time to plant some roots on the East End of Long Island. In September 2017, Beyoncé and Jay-Z finally purchased a home in East Hampton.
Known as the Pond House, the property cost $26 million and is located next to a vast nature preserve that spans 17 acres.
The house was designed over a century ago and has seven bedrooms, a screening room, and a swimming pool, among other features. Guests of Beyoncé and Jay-Z can stay in the 1,800 square foot guest house.
While her busy lifestyle may sometimes prevent her from spending time at home, Beyoncé will always have a variety of luxurious residences to return to.