Since the early 90s, as one-third of the trio known as Destiny's Child, Beyoncé has been someone that ladies want to be and men want to be with. From her beautiful hair to her coveted wardrobe, everyone loves to know what Beyoncé is wearing, and today we are doing a tell-all on one often overlooked yet essential part of any outfit: perfume.
As a teenager, Beyoncé wore 'Fred Hayman 273' that she stole from her mom, but these days, she has been known to wear 'Emporio Armani Diamonds Intense' by Giorgio Armani. Queen Bey has mentioned that this perfume has "a soft, sweet and comforting smell."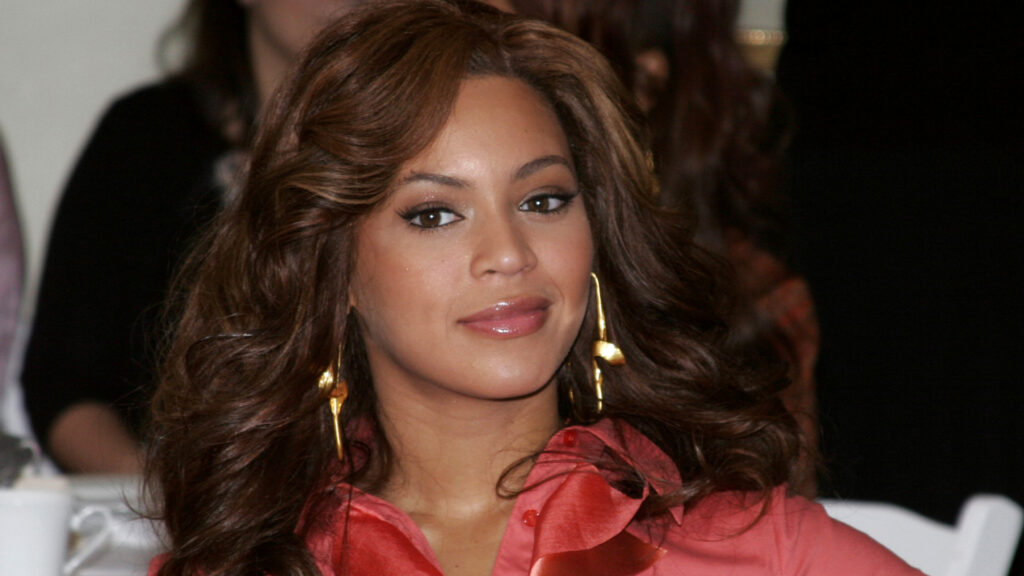 If you, like most people, have not been lucky enough to be in whiffing proximity to Beyoncé, this article will sniff out her favorite scents, and divulge how Beyoncé went about developing her very own fragrance line.
What Is Beyoncé's Favorite Perfume?
Before she set to work creating a best-selling fragrance line, Beyoncé had a few favorite scents that she used for around five or six years. At the top of that list is 'Emporio Armani Diamonds Intense,' followed by 'Caron Paris Fleur De Rocaille,' and 'Giorgio Armani Diamonds.' For most of her teen years, she followed in her mother's footsteps and wore 'Fred Hayman 273 For Women.'
Nowadays, Mrs. Carter uses her very own perfume. Using her unquestionable singing abilities, Beyoncé promoted the brand new perfume with the release of a cover of 'Fever,' a song originally sung by Little Willie John. This cover was accompanied by the fitting tagline for the fragrance – 'Catch the fever' – and successfully launched at Macy's Herald Square on 3 February 2010.
What Is Beyoncé's Fragrance Line?
Beyoncé endorsed and had a hand in creating a perfume line that has been described as "a captivating fragrance that unleashes a spirited fire within." The first scent she released was 'Heat' and was created by Queen Bey, Claude Dir, and Oliver Gillotin from Givaudan, a Swiss manufacturer of flavor and fragrance ingredients.
Queen Bey has gone on to release a further eleven fragrances from 2011 to 2016, making sure there is a scent for the daily spritzer's every preference. With fragrance being so near to her heart, it is understandable why she was quoted on her now-defunct dedicated fragrance Instagram account saying: "To me, fragrance is kind of like putting on my stilettos – it's an everyday essential".
What Do Beyoncé's Perfumes Smell Like?
'Heat' is the fragrance that started it all, a seductive and feminine scent that features top notes of red vanilla orchid, neroli orpur, Magnolia delavayi, and blush peach; middle notes of honeysuckle nectar, almond macaroon, and creme de musk; and bottom notes of giant sequoia milkwood, tonka bean, and modern amber.
'Pulse' is packaged in an ultra-modern upside-down bottle that holds a sensual and feminine scent with top notes of pear blossom and frosted bergamot; middle notes of bluebird orchid, peony, and midnight blooming jasmine; along with bottom notes of Madagascar vanilla, musk and woody scents.
'Heat the Mrs. Carter Show World Tour Limited Edition' is said to be a fruity floral fragrance with scent notes of pink pepper, acai berry, jasmine, and sandalwood. Speaking about her newest fragrance, Beyoncé noted, "I love my music, I love performing and most of all I love and appreciate my fans. I wanted to give them a special remembrance of this tour.
'Heat Seduction' is the last of the fragrances released by Queen Bey. This is described as an exotic version of the original 'Heat' fragrance, with a floral oriental scent classification. Top notes include mandarin and dewberry; middle notes of ginger lily, African jungle trail orchid, and freesia; and bottom notes of golden amber, and musk.
Which Other Celebrities Have a Fragrance Line?
Elizabeth Taylor started the celebrity perfume craze in 1987 with the release of her signature scent 'Passion,' and since then, many an A-lister has jumped on the bandwagon. It is easy to understand why they would be a success; smelling like a world-famous celeb is one step closer to being a world-famous celeb… or at least that's what they say.
Besides Mrs. Carter, there have been fragrances released by J-Lo, Sarah Jessica Parker, Ariana Grande, Lady Gaga, Kim Kardashian (and almost every other Kardashian-Jenner!), and Jennifer Aniston, to name but a few.
Whether you prefer a light, floral fragrance or are more into a musky aroma, there is a scent out there for every spritz-happy person in this world, and a celebrity who is willing to manufacture it.