Beyoncé has been makeup and beauty goals since she was in Destiny's Child. She seems to have the ability to create a natural yet bold look with her makeup.
Beyoncé uses a variety of makeup products from L'Oréal, RCMA, and Caudalie. Outside of her performances, Queen Bey doesn't wear a lot of makeup. She has also been tight-lipped about her beauty routine. However, her makeup artist Sir John has revealed the techniques he uses.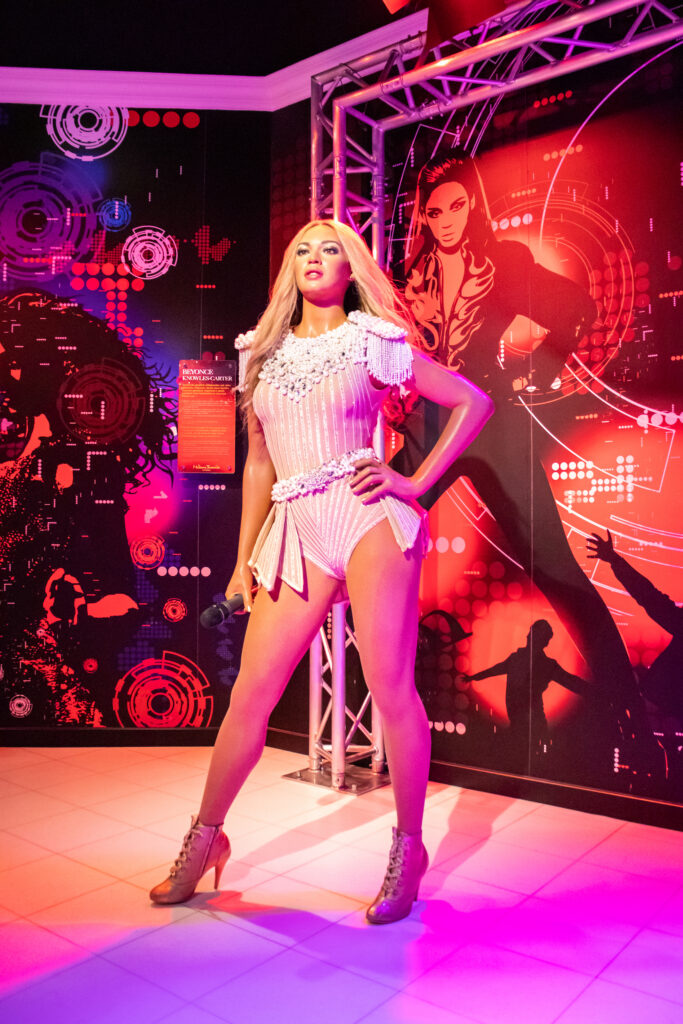 You can read more below about the last time Beyoncé talked about her beauty routine and what techniques Sir John uses to create her flawless performance looks.
Beyoncé's Last Interview on Her Beauty Routine
It has been over a decade now since the last time Beyoncé revealed any parts of her beauty routine to the press. In fact, the last time she was interviewed about her beauty secrets appears to have been all the way back in 2010 when she was interviewed by Elle.
Throughout the interview, Beyoncé dished on some of her best tips and tricks to look stunning in all of her appearances. And, she really does give full details. One thing to note though is that this interview took place back when Queen Bey did her own makeup for her performances.
In the interview, she said that doing her own makeup was part of becoming 'Sasha Fierce' the alter ego she created to overcome her stage fright. Since Sir John is now her makeup artist, it's clear that the interview is a bit dated.
So back when Beyoncé was doing her own makeup, what exactly did she do and what products did she wear?
The first product she revealed that she uses is L'Oréal Paris Sublime Bronze One Day Instant Tanning Gel. She uses this product or Scott Barns Body Bling Shimmering Body Lotion to give her body that glow that she always seems to have.
She goes on to say that when she is on-stage she usually wears waterproof mascara and false eyelashes, however, she didn't divulge what brands. She also said that she likes to use L'Oréal Paris Elnett hairspray.
Finally, she revealed that her go-to method for not looking fatigued is wearing Ray-Bans!
That isn't really a lot of information divulged about her makeup use though. Fortunately, Sir John has spilled some major details on what he uses to give Beyoncé her more recent looks.
Sir John's Beyoncé Beauty Look
In 2018, Sir John appeared on NikkieTutorials a YouTube channel run by Nikkie de Jager. He was on the channel to give Nikkie a Coachella look that was inspired by Beyoncé's own Coachella look.
In the video, Sir John revealed some of the products that he uses on Beyoncé. He also revealed some of the tricks he uses so that the makeup has more staying power.
You can watch the full video of Sir John doing Nikkie's Coachella or 'Beychella' makeup on NikkieTutorials below.
There was one product that he uses on Beyoncé that came as a massive shock to a lot of people in the world of makeup. The foundation that is on her face for every performance is super old school.
It's by a professional makeup brand called RCMA and it's their Color Process Foundation that only costs $23. This foundation comes in a massive variety of pigments so it is easier to color match to different skin tones.
Most of the other products that he uses on Beyoncé are from L'Oréal because he is one of their makeup artist ambassadors. More importantly, though, Sir John has some tricks he recommends everyone do to get the best look (they are definitely tricks Beyoncé uses too).
He says to always apply moisturizer when the face is wet and recommends using a jade roller to apply it. Another trick is to apply your foundation when the face is still wet from the moisturizer.
Sir John uses a wet foundation and then does powder foundation over top and goes by the rule 'less is more.' He recommends using a targeted approach when applying concealer and coverup.
He also loves to use L'Oréal mascaras. Sir John is currently promoting L'Oréal Paris Air Volume Mega Mascara and for Queen B's Coachella look he used L'Oréal Paris Voluminous Lash Paradise Mascara.
So it appears that even though Beyoncé is one of the highest-paid female musicians, she likes to use less expensive and widely accessible makeup to complete her look.