One of the hottest and most widely discussed topics of the past year has been the marriage of Will and Jada Pinkett Smith. With rumors of possible trouble in paradise circling in the air, one question remains: did Jada cheat on Will Smith?
In the July 10, 2020 episode of her Facebook Watch talk show Red Table Talk, Jada Pinkett Smith disclosed that she had been involved in an "entanglement" with singer August Alsina while she was separated from her husband Will Smith in 2016.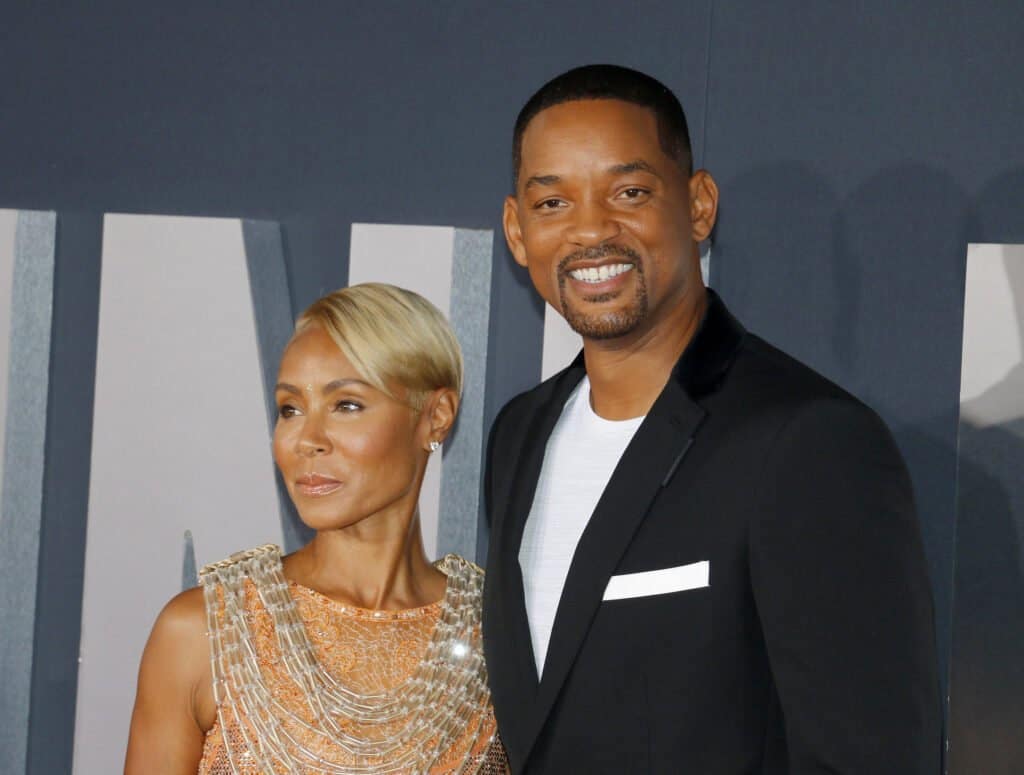 Following this revelation, "entanglement" quickly became the new internet buzzword. To add fuel to the fire, August Alsina subsequently released a new song in collaboration with Rick Ross called "Entanglements", which features thinly veiled references to his affair with Jada.
However, it gradually became clear that the truth about Jada and August's affair was not as straightforward as the public may have initially assumed. The nature of Will and Jada's marriage, as well as the circumstances under which the affair took place, have shed some new light on this subject.
Will And Jada Are Life Partners
This iconic Hollywood couple first met in 1994, when Jada auditioned for the part of Lisa Wilkes on the hit television series The Fresh Prince of Bel-Air, in which Will was starring. Although she failed to get the role, this audition proved to be the beginning of their relationship.
Following his separation from Sheree Zampino later that year, Will began dating Jada. Just a few years later in December 1997, the two were married.
According to Jada herself, it was never her desire for the two of them to get married. Their marriage was largely spurred by the discovery of her pregnancy, as well as the pressure of parental and societal expectations.
The couple has two adult children: Jaden and Willow. Both talented entertainers like their parents, Jaden and Willow Smith have begun their own successful careers in the film and music industries.
Though Will and Jada have had a long marriage, it is also considerably less conventional than what some may expect. While they have never explicitly stated whether or not they have an open relationship, Will and Jada have made it clear that they are not the typical husband and wife duo that one often sees in Hollywood.
In 2018, Jada revealed that she and Will had essentially redefined their relationship. They achieved this by completely removing the traditional expectations and ideologies of what a husband and wife are meant to be to each other.
The couple no longer refers to each other as husband and wife, or to their union as a marriage. Instead, Jada and Will call themselves life partners and refer to their union as a life partnership.
The Circumstances Of The Affair
In 2016, during a particularly challenging time in their relationship, Will and Jada decided to take a break from their marriage. The purpose behind this separation was to allow each partner to have some time on their own.
It was during this break that Jada became involved with August Alsina. The two had become friends just as Will and Jada were entering this stormy season of their relationship.
After Jada and August eventually broke things off, she and Will reconciled and resumed their life together. Jada feels that she got to know herself better during this unique period.
Jada does not believe that she has done anything wrong, and instead views her time with August as a period of healing. She has also made it clear that August is not in the wrong either since she and Will were not together at the time of their relationship.
The first news about Jada and August began to surface after the Atlanta-based singer and songwriter first revealed their affair in an interview on June 30, 2020:
In an episode of Red Table Talk from the following month, Jada confirmed the affair. She also explained that in both of her relationships before Will, she had been cheated on herself.
As devastating as these prior experiences had been for Jada, her own experience with August proved to be even more difficult. However, it ultimately helped her forgive those who had cheated on her in the past.
Though the couple has faced some major challenges, they have managed to overcome them together. Will and Jada have confirmed that they both learned from their experiences, and will continue to be life partners and support each other no matter what.