Willard Carroll Smith Jr., or Will Smith as he is known around the world, is an American actor, rapper, film producer, husband, and father who rose to fame on NBC's 'The Fresh Prince of Bel-Air'. He is undoubtedly a man of many skills, but perhaps his greatest — and most surprising — skill is his natural ability to absorb information.
Will Smith scored a perfect score of 1600 on the SATs. Despite this unbelievable score, Will made the decision to opt-out of going to college and didn't even bother applying, instead he focused on pursuing a full-time career in rap.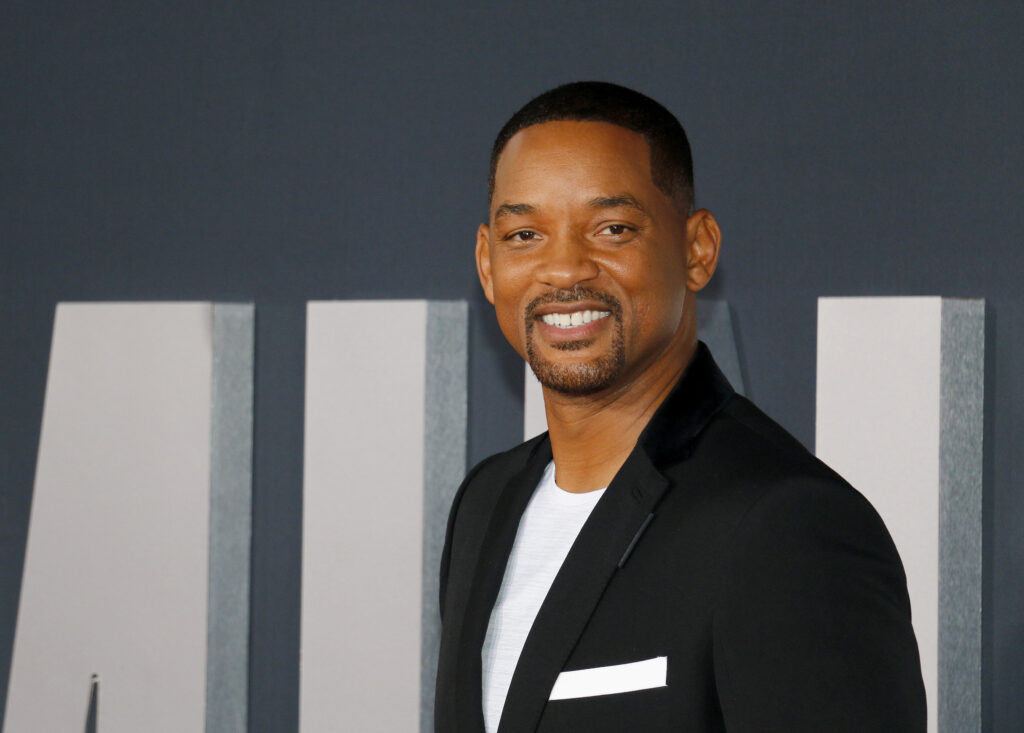 Despite pursuing rap in place of higher education, the iconic actor has enjoyed an incredibly successful career that shows no sign of letting up. Let's find out more about Will Smith's SAT score, his educational journey, and what his thoughts are on education today.
Will Smith's Education
Will was born in Philadelphia, Pennsylvania, and grew up with three siblings in a neighborhood named Wynnefield. His father Willard Carroll Smith Sr. was an Air Force veteran turned refrigeration engineer and his mother Caroline Bright was a school board administrator.
His parents were heavily focused on education and when speaking of his upbringing, Will describes his father as "tough but not tyrannical" and says of his mother "her thing was education." Will attended the Our Lady of Lourdes Catholic elementary school because "it was the best school in the neighborhood."
When he finished elementary school he headed to Overbrook High School where his teachers nicknamed him 'the Prince' because he was so charming. He excelled in his favorite subject, mathematics, and his sister fondly recalls a schoolboy Will as being "goofy".
Will was an incredibly gifted learner, so much so that he was admitted to MIT's pre-engineering summer program, but he decided to turn down the offer. It is widely reported that WIll turned down a full scholarship to attend the Massachusetts Institute of Technology, but this is not true.
When addressing the rumor, he said "My mother, who worked for the School Board of Philadelphia, had a friend who was the admissions officer at MIT. I had pretty high SAT scores and they needed black kids, so I probably could have gotten in. But I had no intention of going to college."
Will Smith's SAT Score
For some reason, many people are surprised to discover that Will Smith scored "pretty high" on the SATs. And by "pretty high", Will means he achieved a perfect score of 1600.
Despite his perfect score, Will did not even bother applying to colleges as he knew that music was his future. Even though he likely had his choice of colleges, he opted out of the whole thing and instead focused on becoming a rapper.
Excluding Will, the only other well-known celebrities to have scored a perfect 1600 on the SATs are Paul Allen of Microsoft and Facebook's Mark Zuckerburg. Celebrities who achieved impressive near-perfect SAT scores include the likes of Bill Gates, James Franco, Ben Affleck, Ke$ha, Bill O'Reilly, James Woods, and Natalie Portman.
Will Smith's on Education
Education is a topic that is close to Will's heart and he gives back to the sector in a number of ways. The actor told Education Cannot Wait that he believes "every child should have access to the transformative power of an education, which provides the chance to thrive, live, and succeed."
Together with his wife, Will started The Will & Jada Smith Family Foundation in 1996. The organization is multi-faceted but focuses largely on arts and education with the aim to "develop the next generation of bold new voices by creating access, inclusion, and diversity for historically underrepresented artists through our Arts & Education initiatives".
In his personal capacity, Will started the New Village Leadership Academy, which is a private elementary school in Calabasas, California. The school was only open for three years, but in that time Will donated approximately $1.2 million to the school.
Will uses his large platform for good and has publicly supported a long list of charitable organizations. Included on this list are PACT, Florida Marlins Community Foundation, LIVESTRONG, Entertainment Industry Foundation, The Fulfillment Fund, and the Living Classrooms Foundation.
Given his own educational background, it should come as no surprise to read that Will chose to homeschool his children, Willow and Jaden Smith. When defending his decision, an emotional Will said "My kids being with me is of a higher value than sitting in a classroom".