Will Smith has accrued the love and devotion of fans over a decade-long acting career, a career that began with a breakout role as the iconic Fresh Prince. Although he spent an on-screen youth around the memorable characters of the show, where did Will Smith actually grow up?
Will Smith grew up in Pennsylvania, in its capital city Philadelphia. He was born there in 1968 and spent the majority of his youth specifically in West Philadelphia, where he eventually found success as a music artist.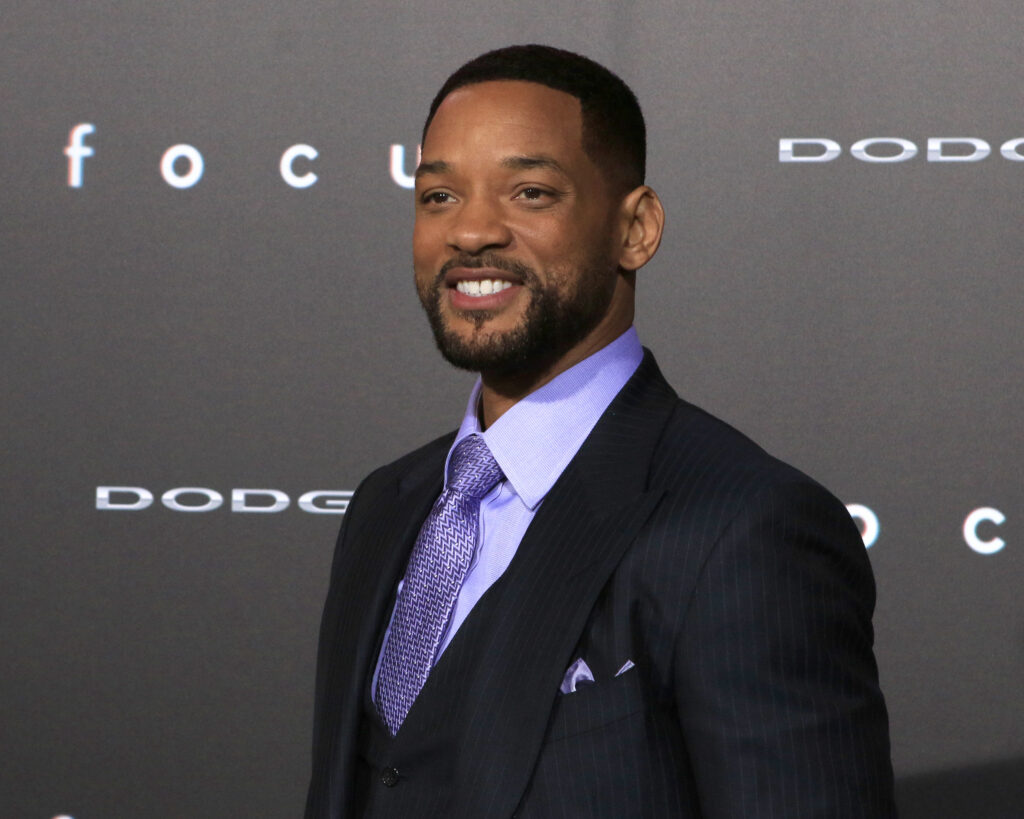 Will Smith actually shared a lot in common with his character of the same name from the hit show Fresh Prince of Bel-Air, as they both grew up on the streets of West Philadelphia. Even the character's musical influences in his background reflect Smith's real-life childhood interests.
West Philadelphia Born and Raised
Now that we've established that Will Smith, much like his character in the Fresh Prince of Bel-Air, genuinely was West Philadelphia born and raised, what other things can we learn about his upbringing?
Unlike the intro to the show, he wasn't up to no good on the basketball courts outside of school, so he remained in Philadelphia for the majority of his childhood and upbringing. In fact, Smith was anything but badly behaved, and performed very well academically as well as keeping himself out of trouble.
Although he avoided trouble, that trouble still made an effort to find him. One example is the racism present during his childhood, something recounted by Smith in interviews, describing the difficulty he faced with the police.
Perhaps that had something to do with his two parents, Caroline and Willard. His mother Caroline was a school board administrator and his father Willard had a military background, serving in the U.S. Air Force.
Hard to imagine straying too far down a bad path with two role models like that in your life, and whether they were the cause or not, Smith had a lot more success in his early life than his caricatured version in Bel-Air.
His relationship with his father is probably the biggest divergence from the reality between the version of Smith we see in the show and the version of Smith in reality.
Anyone who has watched the show will remember the teary ending to the relationship between Smith and his on-again-off-again father, the episode serving as something of a cultural landmark for its commentary on fatherless youths.
In reality, Smith enjoyed having a father who was not only present for his upbringing, but active in setting a strong example for him to follow. In Smith's own words, his father was a firm disciplinarian, but not to the point of being "tyrannical."
A Jazzy Friend
One other character that you might instantly remember from Bel-Air when you hear his name is Jazz, Smith's best friend on the show. Much like the other parallels between the show and his actual history, Jeffrey Townes, the actor playing Jazz, was actually Smith's best friend during childhood too.
Jazzy Jeff, much in the same way as Smith, shares a key characteristic with his exaggerated on-screen persona. That characteristic is a love for music, one that Smith also shares.
That relationship with his childhood best friend Townes is part of what led Smith down the career path that he traveled. Initially, it started out as a happy accident, Smith met Townes at a party, where he had the opportunity to fill in as Townes' missing hype man.
The two found that they were a perfect duo, immediately feeling a click during their performance together. Though we might know him more for his acting career now, rather than his musical one, this partnering with Townes was actually how he first got his start.
Although he eventually moved on to a different stage in his career, that period of Smith's life seems to hold a special place in his heart. He describes Townes as being the "spark that ignited" his dreams, a serious accolade to put at the feet of his long-time friend and collaborator.
Townes may have been the "spark," as Smith puts it, but he always had a focus on going off the beaten path for his road to success, even going as far as turning away from a potential spot at MIT.