We've seen American actor Will Smith pull off some crazy outfits during the 90s and a little beyond, but he's turned classy enough later in his career to put even the most dapper of gentlemen to shame. What cologne does he wear to compliment his distinguished celebrity style?
Will Smith's go-to cologne is said to be Vera Wang for Men. Although that is reportedly his main cologne, there are also sources that claim he occasionally wears Bulgari Aqua Marine Pour Homme.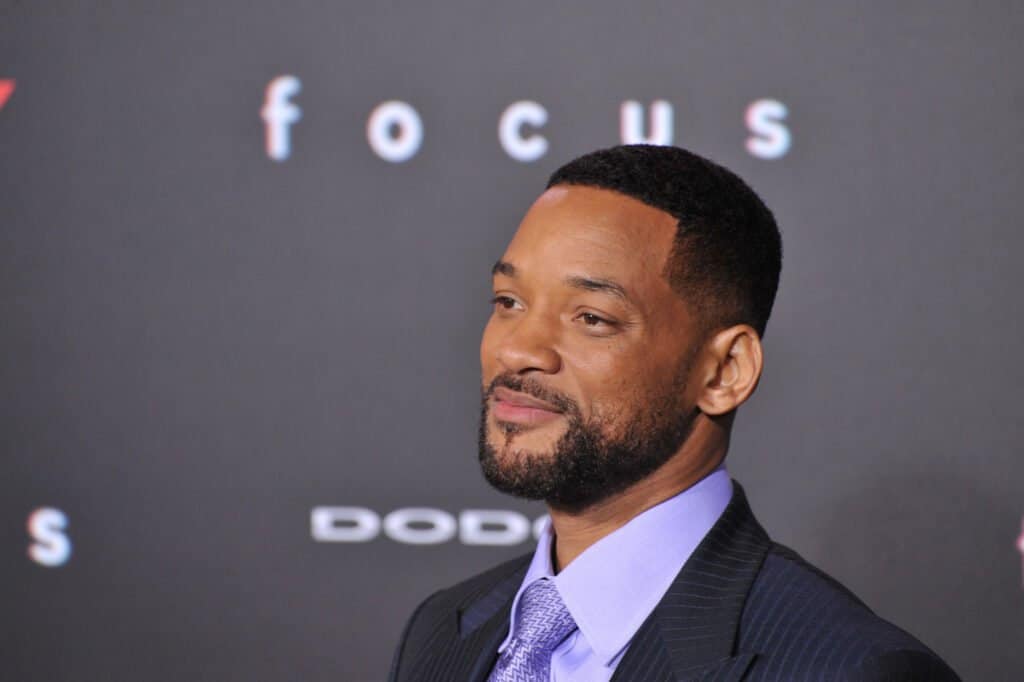 There you have it, the consensus seems to be on the fact that he wears Vera Wang for Men, but there's a couple of other threads to this to explore. One such thread is whether or not it really is the sole cologne that he relies on, and which cologne we think suits him best.
Also, even though they are the colognes that he wears, they aren't necessarily the colognes that he wishes he had.
The Fresh Prince
That's two classic and masculine colognes that he's got to choose from if both of the above-mentioned suggestions are anything to go by. He's had a lot of time to develop that taste in men's grooming products, with all the time that he has spent in the media spotlight.
Making those kinds of choices, he now really does live up to the title of Fresh Prince. We certainly can't imagine that the man who made the kind of outfit choices that Smith did in the 90s would have had such subtle preferences for his cologne.
Now, though, with his main cologne of Vera Wang for Men, he's rocking some seriously chic scents.
Vera Wang
Let's take a look at that first cologne, the one that seems to be the de facto cologne according to all reporting sources. If you're not a cologne and perfume aficionado, but you're still feeling that nagging feeling in the back of your mind that you recognize the name Vera Wang, it might be because of her fame as a wedding gown designer.
She's supplied wedding gowns and dresses for all caliber of celebrities, from Hollywood A-listers to the wife of a president. It's hard to say elegant better than wearing one of her much sought-after garments.
Speaking of wedding dresses, that's also the occasion that her Vera Wang for Men was originally intended for, the masculine counterpart to her line of wedding-themed feminine products.
It must be a big hit for far more than weddings now, though. Will Smith apparently wears it daily, and judging by the reactions of other men looking for a reliable cologne who have taken his advice, it has served them well too!
With a description of having a hint of tobacco and sandalwood in its fragrance palette, it's no surprise that it's so appealing to men who are looking for a timeless and classically masculine scent.
Another Challenger
Also on the suggestion list, and another contender for a spot next to the Vera Wang offering is Bulgari Aqua Marine Pour Homme. If you've been trying to research what his preferred cologne is, then you've probably stumbled across a couple of places that claim he wears this one too.
This cologne from perfumer Jacques Cavallier is worlds apart from the Vera Wang product, apparently having a far more fruity base for its fragrance. A fresh citrus smell is the main note of the day for this one, something that would be perfect for a hot summer.
Smith's Fantasy Cologne
Okay, so we've covered what cologne Smith prefers that is actually available to him. But what about cologne that hasn't actually been made yet?
Smith was apparently taken aback (with how hard he was laughing, probably) at an image of a new fantasy cologne from Samuel L Jackson with the name "Mothafuqueur". Definitely some hilarious, if not very subtle, marking strategy going on there.
After sharing how much he loved the image, Smith asked his fans to show him some more, and maybe even come up with a potential cologne featuring himself that he could put into production some time in the future.
Of course, his fans didn't disappoint, and Smith was very quickly blessed with something that almost looked like it could have been the real deal. A thoughtful and pensive Smith looks on at the consumer, pictured next to a bottle of "Da's Hawt."
Not sure how long we're going to be holding out before we actually start seeing that one on shelves.