Kris Jenner is an American socialite, businesswoman, producer, media personality, and matriarch of the Kardashian-Jenner family. Her career has been so successful, but did a college degree help her achieve her celebrity status in any way?
Kris Jenner did not go to college but instead went into flight attendant training after graduating from Clairemont High School in 1973. Despite not having a degree, Kris has long been praised for her business tactics and marketing skills as well as her efficiency as a manager to her famous brood.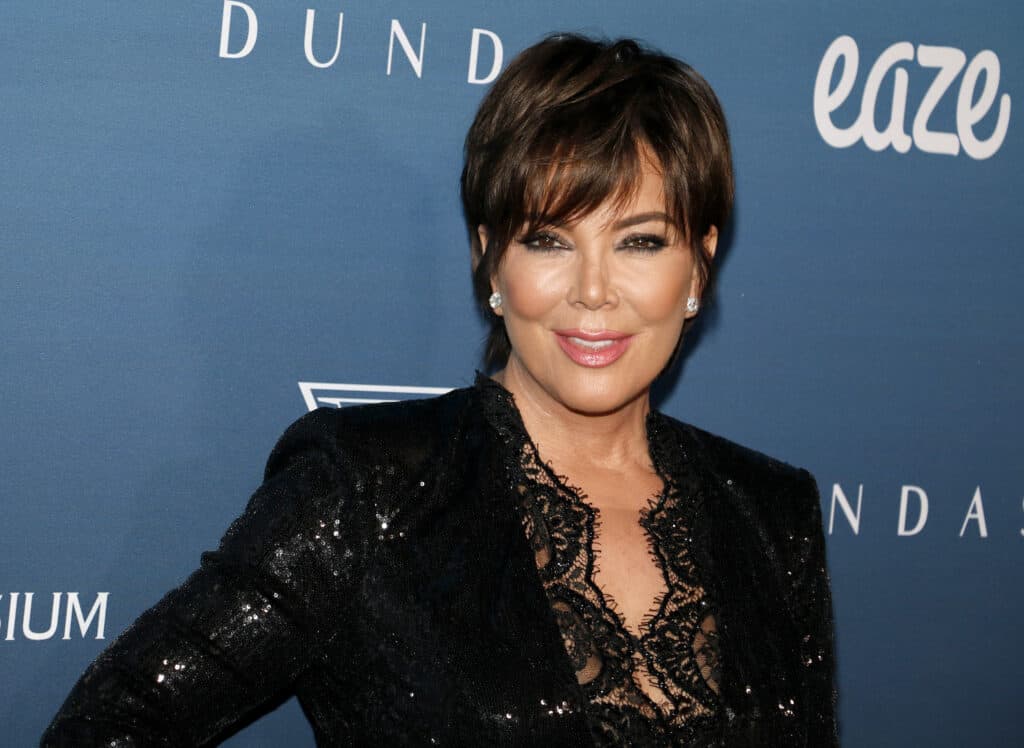 She's one of the most famous — and rich — women in the world, and she doesn't have anything more than a high school diploma to her instantly recognizable name.
Let's take a look at Kris Jenner's education, how she became so successful, and find out whether any of her kids went to college.
Kris Jenner's Education
On 5 November 1955, Mary Jo Shanno and Robert True "Bob" Houghton became parents to Kristen Mary Houghton whom they nicknamed Kris.
Kris was born in San Diego and lived in an area called Point Loma until she was seven years old when her parents divorced. After the divorce, Kris and her family moved to Clairemont, California.
While living in Clairemont, Kris attended Longfellow Elementary School and then Clairemont High School. She graduated from school in 1973 and had no desire to pursue higher education.
She chose training to become a flight attendant over college. Kris's lack of education is not something she's ashamed of, but her family does enjoy poking fun at her because of it.
Despite not going to college, Kris teamed up with Legacy Business School in 2016 to share her business acumen and act as the public face of the institution. After its shady past was revealed, Kris disassociated herself from the school.
How Kris Jenner Became So Successful
Once she had finished training to become a flight attendant, Kris got a job working for American Airlines in 1976. In her first — and only — year there, she met Robert Kardashian Sr.
The pair courted and were married by 8 July 1978 and Kris immediately got to work making her family. By 18 April 1979, Kris and Robert Sr. welcomed Kourtney to the world, with Kim following the next year.
In June of 1984 Khloe was born, followed by Rob in 1987. Kris and Robert Sr. divorced in March 1991 and married Bruce Jenner (now Caitlyn Jenner) the following month on 21 April 1991.
While married to Bruce, Kris helped manage his public speaking career and found that she had a knack for it. Soon she was negotiating his endorsements, landing deals, and promoting him.
Kris told Haute Living that she has learned everything she knows not through education but through "osmosis". She says "I've spent a lot of time around really powerful people who happened to be successful, and they were very positive influences in my life."
She would go on to manage the careers of all of her children, a role she assumes till this day and does so extremely successfully.
The star also credits her late ex-husband for the lessons he taught her, saying "Robert Kardashian taught me so much about business and dealing with people — all these years later they are some of my greatest tools."
Did Any of The KarJenners Go to College?
Kris is not the only member of the Kardashian-Jenner family that has not gone to college. In fact, only two of the six children have.
Her oldest child, Kourtney, studied at Dallas's South Methodist University for two years and then transferred to the University of Arizona with a minor in Spanish and a Bachelor's Degree in Theatre Arts.
Her only son, Rob, attended the University of Southern California's Marshall School of Business and graduated in 2009. In August of 2012, Rob announced that he planned on returning to USC to study law, but the institution denied this claim.
Kim graduated from Marymount High School and enrolled at Pierce College, but did not go. She is currently studying to become a lawyer.
Khloe attended the same school as her older sisters and moved to Alexandria Academy just in time for graduation. After graduating with honors, she just "knew college wasn't for me".
Kylie and Kendall both went to Sierra Canyon School before opting for homeschooling with Laurel Springs High School. Kendall decided not to go to college because she already had a job, while Kylie said in 2015 "If I wanted to in the future, I could go at any time."