Spending most of your life in the limelight is one sure way to get people talking about you. Kris Jenner became famous for her show Keeping Up With The Kardashians. The TV series ran for over a decade, from 2006 to 2021. Kris is a socialite whose net worth runs into hundreds of millions. But did she inherit any of this from her family?
Kris Jenner did not grow up wealthy or famous.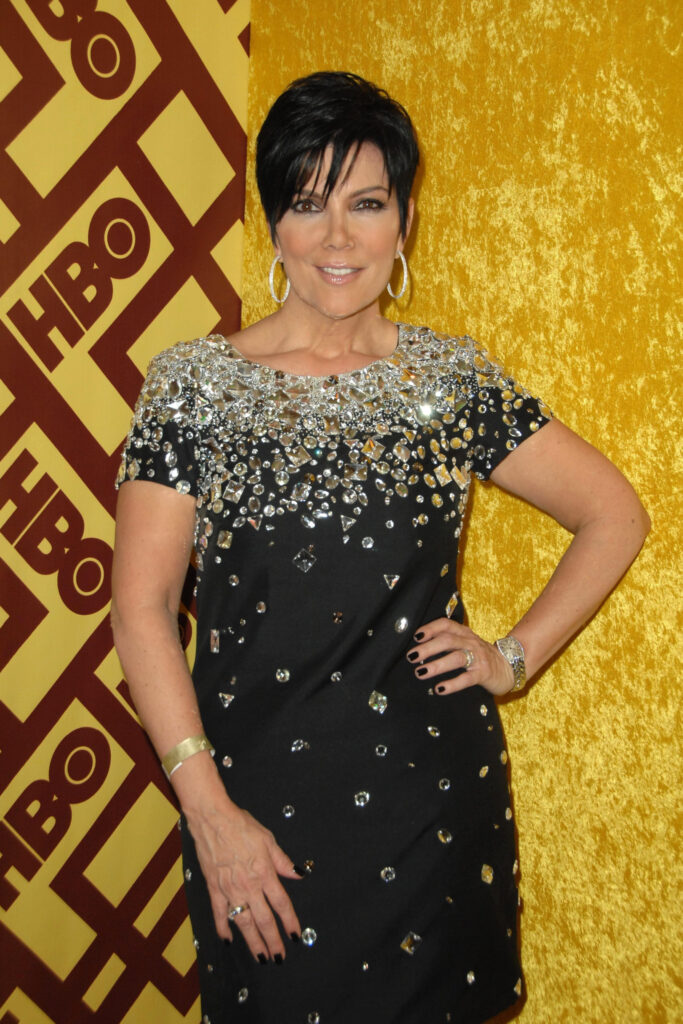 Kris Jenner built her empire from scratch. Let's look back at Kris' journey from her early years to now.
Who are Kris Jenner's parents?
Kristen Mary "Kris" Jenner was born on November 5, 1955, to Mary Jo Campbell, a businesswoman, and Robert "Bob" Houghton, an aircraft engineer. Her mother ran a children's clothing line in San Diego.
Kris Jenner's parents weren't all that wealthy, but they could provide the basic amenities like food, accommodation, clothing, and education. When Kris was seven, her parents divorced, and her mom took custody. Growing up, Kris assisted her mom in her local clothing shop, allowing her to gain knowledge and experience in running a business.
Is Kris Jenner's step-father rich?
After Robert and Mary Jo divorced, the latter married a businessman named Harry Shannon. The marriage forced Mary Jo to move to Oxnard, California, with her two daughters.
Harry Shannon was a wealthy businessman who, unfortunately, ran into some serious issues with his company. His business partner stole every penny of the company's money, resulting in their family moving back to San Diego.
Despite this incident, Harry Shannon was able to provide a good life for his wife and adopted stepdaughters.
What happened to Kris Jenner's father?
Kris Jenner's father, fondly known as Bob, was an aircraft engineer. However, according to reports, he was also an intense alcoholic who let go of several business opportunities because he couldn't stay sober enough.
It broke Kris' heart, as she got her business mindset from her father. As an intelligent and entrepreneurial man, Bob Houghton had a lot of innovative ideas. However, he couldn't follow a single one through because of his drinking problem.
After her parents' divorce, Kris Jenner silently hoped that things would return to normal — but they didn't.
Bob would drink in a stupor until he eventually lost his job. One night, he hit the wheels of his Porsche and decided to take a trip to Mexico to secretly marry his new girlfriend.
That trip eventually took Bob Houghton's life. While driving, he drunkenly smashed the car into a truck, ending his life.
Where did Kris Jenner grow up?
Kris Jenner was born in San Diego, California and spent most of her life there. When she was a child, doctors found a cancerous tumor in her leg, and the only way to get rid of it was to amputate her leg from her hips.
However, she was lucky enough that they found a way to get rid of the tumor through surgery. So after the surgical procedure, her life went back to normal.
How did Kris Jenner become rich?
When Kris Jenner was a teenager, she seemed more interested in building a family than getting a degree. So after high school, she went into training to become a stewardess.
During one of her jobs on the flight, she met Robert Kardashian. They got married in 1978 and she moved to Beverly Hills to live with her husband. Robert was a celebrity attorney, giving Kris some leverage to meet famous people.
In 2007, Kris Jenner pitched an idea for a reality TV show to Ryan Seacrest, and he bought it. That same year, the first season of Keeping Up With The Kardashians aired on TV, and with that, Kris Jenner has transformed into the popular momager (mom and manager) that we know today.
Kris Jenner's net worth
Kris Jenner is such a hard worker that she's always on call 24/7. This momager stops at nothing, ensuring that everybody and the businesses under her thrive.
In 2018, Forbes ranked her as the 84th highest-paid celebrity in the world. Before Keeping Up With the Kardashians stopped airing on E!, she reportedly made $100,000 per episode. Furthermore, she had ambassadorial deals with various brands, adding millions to her already thriving bank accounts.
As the Kardashian and Jenner sisters' handler, Kris Jenner also got a cut from whatever her children – Khloe, Kourtney, Kim, Kylie and Kendall — made from their deals. She was their manager, so it was a transactional relationship.
As of June 2022, her net worth is over $170 million. Keeping Up With the Kardashians has an ongoing rerun on Hulu, so her net worth is expected to increase even more.
Conclusion
Kris Jenner is worth more than $170 million today. The socialite didn't grow up rich nor inherit anything from her parents, but she's able to successfully build a good legacy for her children. From a flight attendant in San Diego to one of Hollywood's biggest names, the momager has certainly built a million-dollar empire for herself.