Kris Jenner is the infamous momager of the Kardashian and Jenner sisters – Kim, Khloe, Kourtney, Kendall, and Kylie. These world-famous siblings have become a household name for years because of the hit reality show, Keeping Up With the Kardashians. Thanks to their mom, Kris, they not only became celebrities but business moguls. So now, let's put the spotlight on Kris and get to know her a little more, starting off with her height.
Kris Jenner stands 5 feet 6 inches (168 cm or 1.68 m) tall. Considered an above-average height among most American women, Kris stands right smack in the middle (along with Kylie) in the Kardashian-Jenner bunch.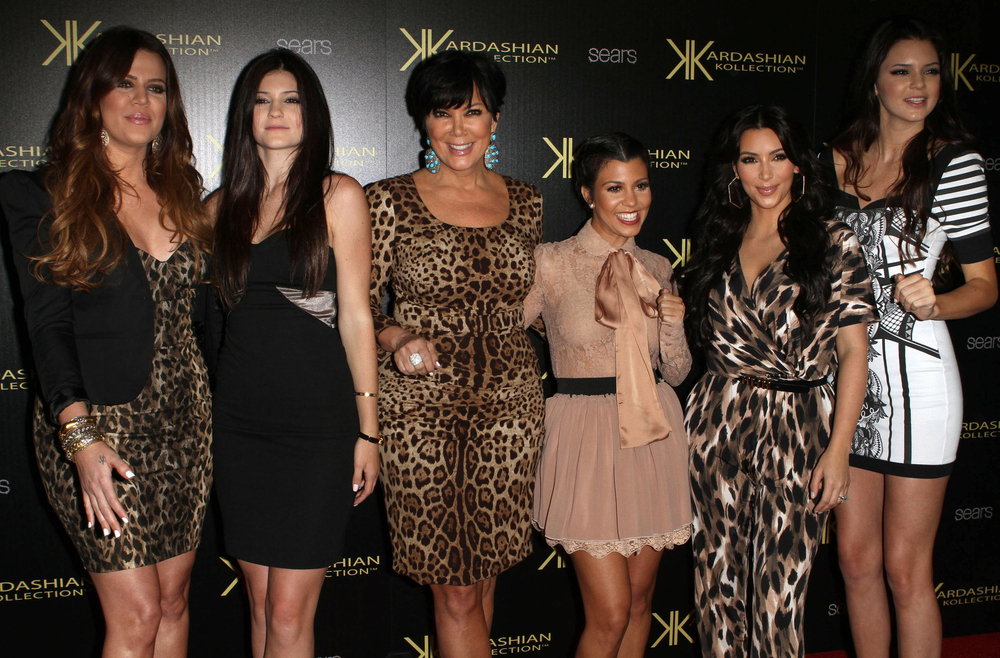 The tallest is Bruce aka Caitlyn Jenner at 6'2", and next is son Rob Kardashian at 6'1". Tallest among the ladies are Khloe and Kendall who both stand at 5'10". While the shortest would be Kim at 5'2" and Kourtney at 5'0".
Who was Kris Jenner before getting famous?
Kristen Mary Houghton, more publicly known as Kris Jenner, was born on November 5, 1955 in San Diego, California, USA. She was raised by her parents, Robert Houghton, an aircraft engineer, and Mary Jo Shannon, whom the children fondly call MJ. She owned a children's clothing store for some time. However, the couple divorced, while their children, Kris and Karen, would stay exclusively with their mom. 
MJ remarried a businessman named Harry Shannon, wherein they would gain a half-brother, Steve Shannon. Kris attended Claremont High School and lost her dad in a car accident at the age of 19. Kris worked as flight attendant for a year.
Personal Life
Before becoming the self-made woman that she is now, Kris used to play the role of a doting mother and dedicated wife to the former defense attorney, Robert Kardashian. He was the legal counsel in the O.J. Simpson case back in 1995, for the murder of O.J.'s wife, Nicole Brown Simpson.
Kris and Robert were married in 1978 and had 4 children together. Unfortunately, the marriage got dissolved by divorce in 1991 for the alleged affair by Kris with soccer star and animator, Todd Waterman in 1989. Kris admits to the affair in her memoir, but Waterman revealed his identity himself following its release.
Just 5 months after her divorce was finalized, Kris married former Olympian Bruce Jenner (aka Caitlyn). The couple had 2 girls together, Kendall Jenner and Kylie Jenner. Though it was known to Kris that Bruce used hormones since the '80s, there was no gender issue that was mentioned.
In October 2013, the couple announced their separation and the divorce went final in 2015, citing irreconcilable differences as grounds for separation.
Presently, Kris is dating Corey Gamble since 2014. Corey is a businessman and is quite known for his lavish but low-key lifestyle. Though he rolls with the "in crowd," he has remained in a shroud of mystery all these years.
Kris' ride or die, Corey is an overall great guy. Their relationship has gone deeper over the years and they both proved to be suitable partners for each other. 
There was initial flak about their 25-year age gap and the fact that the Kardashian-Jenner brood did not know anyone from his side. Answering all concerns, Kris shuts everyone down by saying, "I think what you guys don't realize is Corey is really taking care of me like no one ever has in my entire life."