The late 'emo rapper' Lil Peep had become something of an icon before his untimely passing, considered a man headed for greatness and stardom, hailed as something of an innovator with the genre-redefining sound that he brought to the table. As it often is with those possessing genius in their field, Lil Peep seemed fated to create music, but did he have any other plans such as college?
Lil Peep attended Glendale Community College while he was in Los Angeles, although it is unclear for how long he continued his studies there. Ultimately it appears he left college behind to further pursue his music.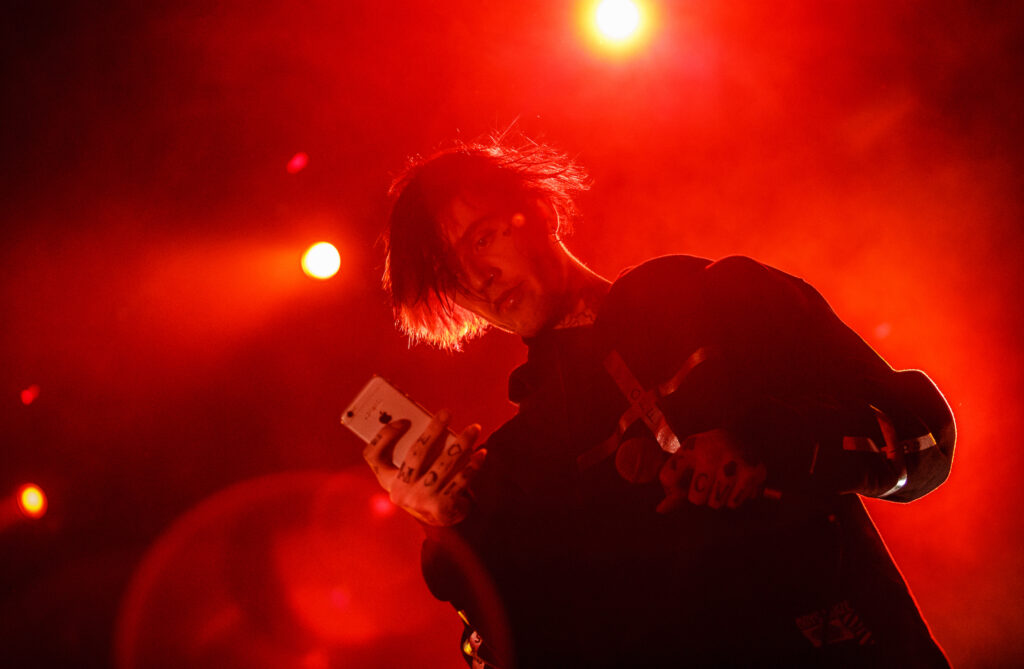 Whether or not he may have continued his studies and further education is anybody's guess, but it seems that all signs pointed to no. Lil Peep was under no illusions about what he wanted to achieve in life, devoting all of his time and resources to making music.
Even before the music became a full-time gig, he spent a great deal of effort building his presence online using services such as Soundcloud.
Lil Peep's Experience With School
College isn't in the cards for everyone, whether that's because it's beyond your means or because you've got a different calling in life. In the case of Lil Peep, simply taking one look at his individuality and the work he created was enough to tell you he was on a path of his own.
The likelihood of him continuing any kind of college tuition was fairly low when considering what he had in front of him, the kind of breakthrough success that is reserved for a very special few was on the horizon.
Taking into account his unique look and drive to continue making his music career succeed, together with the fact he never had any particular fondness for school, it becomes even more unimaginable to think of him in a college setting.
It wasn't that he performed poorly in school, or wasn't smart enough for further education, it's quite the opposite. According to the man himself, Lil Peep did fairly well in school, always managing to achieve satisfactory grades.
His real issue was that it simply wasn't a good fit. This issue was so prevalent for him he dropped out of high school, instead opting to get his diploma online, a clear indicator if there ever was one that the potential rigidity of a college environment would not have suited him.
When asked about how high school was for him, Lil Peep had some fairly damning things to say about the experience that adds extra weight to the idea he had no interest in college. He even goes as far as to describe the experience as "never very necessary," a sentiment that it's hard to argue with when considering his success.
Subverting Expectations
The events and circumstances that transpire to make up someone's character are as varied as the imagination will allow, so it's hard to accurately predict the trajectory of someone's life. In the case of Lil Peep, if you were a gambler you might have put a bet on him having a propensity for the education system, based on his family.
Not only were both of Lil Peep's parent's college-educated Harvard graduates, but they were also both teachers. Parents often pass down some enthusiasm or passion for their chosen vocations or hobbies down to their children, but in Lil Peep's case, it skipped a generation.
Lil Peep's home life must not have been especially stable, owing to a divorce when he was only 14, causing Lil Peep to avoid the topic of his father wherever possible. According to Lil Peep, he never saw much of him, though the reluctance to speak on the topic suggests that some understandable resentment.
His parents aren't the only ones with some serious academic chops, either. His maternal grandfather John Womack, Jr., whom he was very close to, was a professor. The connections to Harvard run even deeper, as it was there that his grandfather served as an economist and historian of Latin America.
He may not have gone on to further his education like the other members of his family, but Lil Peep managed to forever cement his name in music history, both for his singular personality and sound, but also for the tragedy that he lost his life so soon.