Seeing someone die young is always heartbreaking, no matter how you look at it, and in the case of Lil Peep who was found dead in his tour bus on November 15th, 2017, it was not only tragic but the extinguishing of a star that was set to only grow brighter. As is the case with deaths that are so sudden and so unexpected, there is often a lack of arrangements in place, and the deceased's wishes for the disposal of their remains can be unclear.
Lil Peep was cremated, and his ashes were put in his grandfather's garden. It is unclear if Lil Peep was cremated in accordance with any personal beliefs, or if it was the choice of the family based on what they felt most fitting.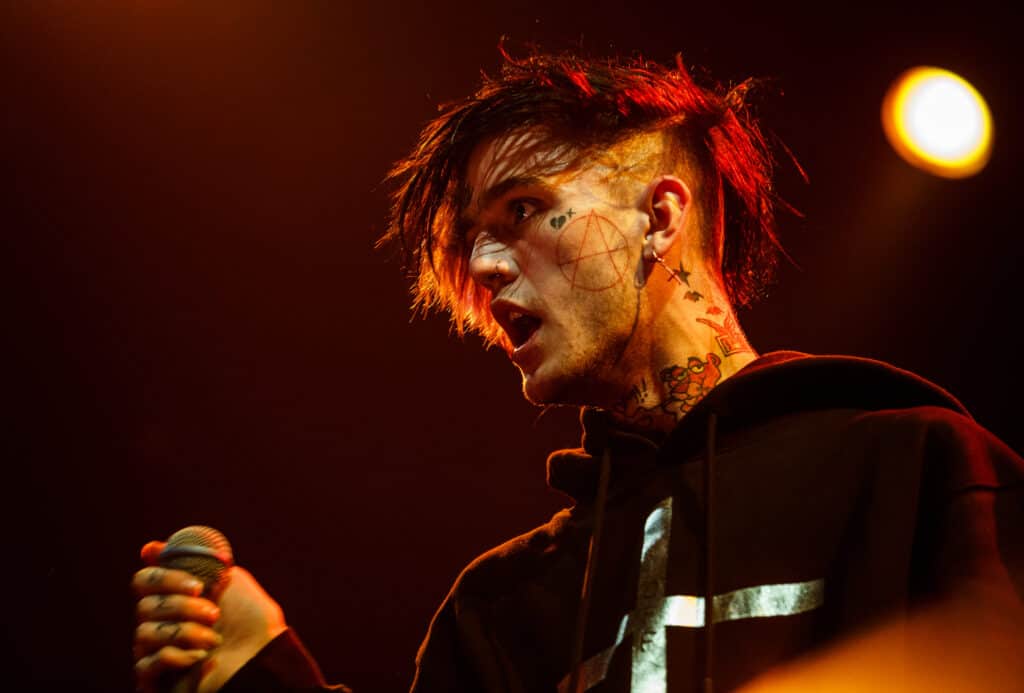 We never know when our time will come to an end, or what shape the circumstances surrounding the event will take, but it is the abruptness of it that can be so brutal. In the case of Lil Peep, he had been struggling with drug addiction, leading to his eventual overdose, yet it still felt sudden.
For Lil Peep, his ashes being spread in his grandfather's garden was a perfect choice, and most likely what he would have wanted, given his close relationship with him.
A Troubled Soul
To those who knew Lil Peep best, the devastating news that he had passed away, although crushing, would likely have been of no shock when they discovered the reasons behind his death. His problems with drugs were fairly well documented even before his eventual overdose, with both personal statements and some of his lyrics making allusions to the fact that he was taking Xanax.
Other drugs were referenced in his lyricism too, counting cocaine and ecstasy to the lineup of other narcotics he had been taking. It was the Xanax that proved fatal, however, adding him to a long list of hip-hop artists from his generation that has struggled with the drug.
Just 24 hours after his death, medical examiners had already ruled that there was no 'foul-play' involved and that the Xanax he was taking had led to an accidental overdose.
The themes in Lil Peep's music, being part of what is referred to as the "emo rap" genre, had a focus on the difficulties of living life and struggling with feelings of depression and anxiety, topics that he often touched upon.
In one interview he almost predicts his own fate, as he speaks about the fact that he had been abusing Xanax in the past in order to escape some of the issues that he had been having. He does also mention that he had been improving, reducing his intake of the drug, but tours in particular always seemed to have a strain on him.
With that in mind, perhaps it is less surprising that it was whilst he was touring that the drug would finally take his life. In a social media post in the hours leading up to his death, Lil Peep was clearly struggling with the toll that it was taking on him, citing his pills as being one of the only things that helped him endure the feelings he was having.
Lil Peep and His Grandfather
On first appearances, the hip-hop artist covered from head to toe in tattoos might not be the type that you would expect to have a close relationship with a generation potentially more conservative in nature. The two shared a bond even closer than that of the grandchild-grandfather dynamic, however.
Lil Peep's grandfather, John Womack, was a historian and a professor at Harvard University. Perhaps more importantly, however, Womack was something of a father figure and a role-model, to Lil Peep incredibly significant due to the fact his own father was absent from his life.
A documentary covering his life perfectly captured the dynamic between the two, as one segment narrates a letter that Lil Peep received from his grandfather. In the letter, Womack expresses an understanding and empathy for Lil Peep's struggles, showcasing beyond any explanation just how much of a central figure he was in his life.
With the closeness they shared, and Lil Peep even once saying that his grandfather "would be the one to welcome him to heaven", his remains staying as close as possible to his grandfather is almost definitely what he would have wanted.