Lil Peep is considered a brilliant and talented musician and was a pioneer of the post-emo rap genre of music. Many have marveled at his incredible songwriting and production skills but others have speculated if the rapper used a popular audio processor known as autotune to tweak his vocals.
There is still speculation but it seems that Lil Peep didn't use autotune in his music, especially at the beginning of his career. Though some argue that his work was autotuned in his posthumous releases, there is no evidence that Lil Peep ever actively used the musical technique.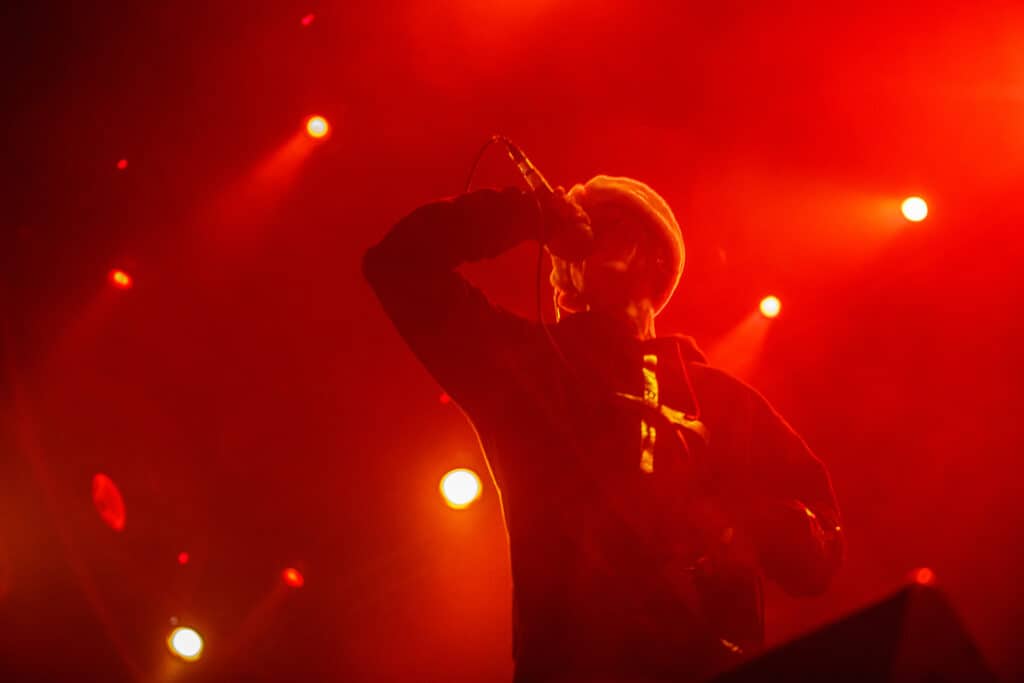 Sadly, his life ended far too early when he passed away due to a drug overdose on November 15, 2017. Peep's legacy and adoration live on to this day.
Lil Peep's Early Life and Career
Gustav Elijah Åhr was born on November 1, 1996, in Allentown, Pennsylvania to Liza Womack, a first-grade teacher, and Karl John Åhr, a college professor. He was often referred to as Peep by his mother growing up, a name he would later use when he pursued his career in music.
Peep was primarily raised on Long Island, New York, and attended Lindell Elementary School and Long Beach High School in Lido Beach, New York.
Lil Peep wasn't close to his father, who was noticeably absent a lot during Peep's youth. His parents formally divorced when Peep was 14.
Lil Peep started posting his music online on YouTube and SoundCloud in his teens and soon moved from the east coast to Los Angeles to follow his dreams of becoming a successful musician.
During this time, Peep put out a lot of music, and in 2015 he released his first mixtape, Lil Peep; Part One.
Peep's unique blend of emo rock and rap became a hit almost immediately and he began to garner a large following of fans.
Lil Peep's Style and Use of Autotune
Lil Peep's work was some of the most popular art to come out of the lo-fi emo-trap rap music scene. His voice, writing, and production style were distinct from any other music.
In his early recordings, Peep's music used a lot of production techniques like reverb and echo to emphasize the themes of isolation and depression.
Reviews have noted that his introductory releases like his mixtape Hellboy opted to not use the procedure known as autotune although many other artists did. Autotone is an audio processor that alters pitch in vocals and often disguises off-key inaccuracies.
Though people have commented on Peep's do-it-yourself style and process, they never accuse the musician of using autotune or other processors to enhance his vocal range.
However, certain reviews of his posthumous albums have remarked that it seems like Lil Peep's music was run through some sort of autotune treatment. These complaints have only been leveled at the music that was produced by people other than Peep himself.
It seems probable that Lil Peep himself never used autotune in his music but perhaps producers employed the technique after Peep's passing.
The rapper never commented on autotune and his opinions on it. Based upon comments from artists, commentators, and journalists, it is unlikely that the artist used autotune and it was only applied to his music after he died.
Lil Peep's Death and Legacy
Lil Peep struggled with substance abuse and mental health issues all his life. Sadly, it all caught up with him on November 15, 2017.
Peep was found dead on his tour bus after his manager came to check on him before a performance in Tucson, Arizona. Peep had taken a nap around 5:45 PM and was unable to be woken only hours later.
Peep's manager attempted CPR before emergency personnel arrived but there was nothing to be done and the singer was pronounced dead at the scene.
The rapper's death came only hours after he posted videos online of him ingesting unidentified medication and claiming that he had taken mushrooms, cannabis concentrate, and six Xanax pills.
Lil Peep passed away at the young age of 21 and the reaction to his death was immediate. Countless musicians paid tribute to the young performer and music journalists stated the artist was on track for a long and remarkable career.
Lil Peep is still considered an important and essential part of the emo-rap scene and is regarded as one of the most promising young artists of his generation. After his death, GQ commented that the performer "left behind an outsized legacy."