Have you ever been curious about a celebrity's educational background? Some renowned celebrities became successful even without going to college, while others went to university and graduated with flying colors. So, which of the two categories does award-winning actress Reese Witherspoon fall under?
Reese Witherspoon briefly attended Stanford University but left without completing her English Literature degree to pursue her acting career.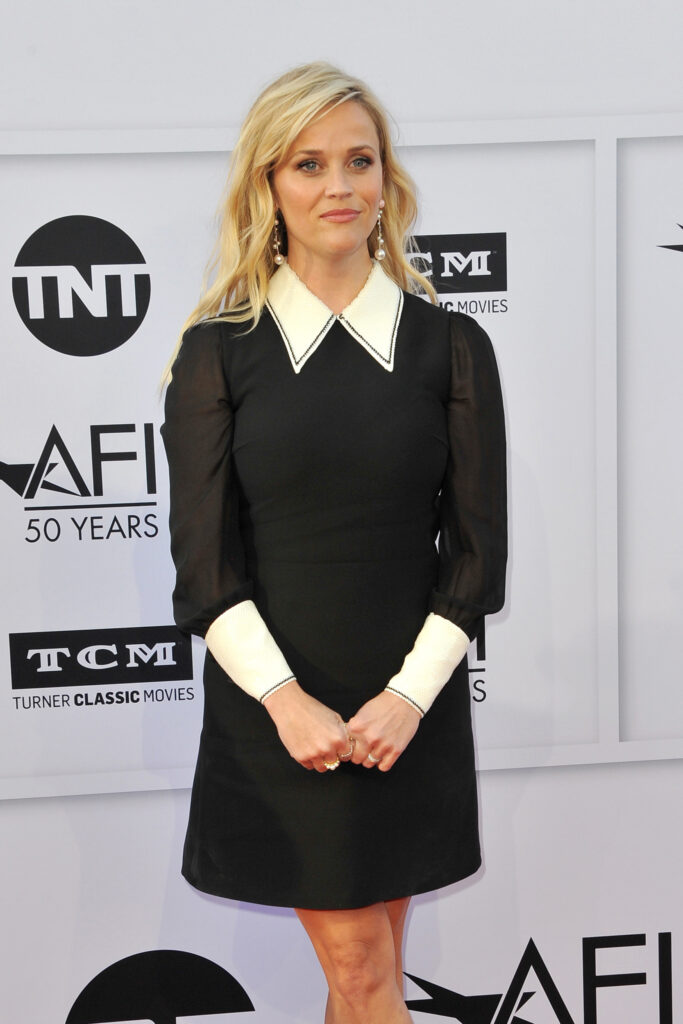 However, not finishing college didn't stop Reese from being the achiever she always has been. "Little Miss Type A," as she was fondly called when she was young, has accomplished so much over the years. Let's look at some of her most significant achievements.
Early Education
Oscar-winning actress Reese Witherspoon has charmed her audience with her extraordinary aptitude for playing notable roles in movies.
At 15, she made her big-screen debut when she starred in the movie The Man In The Moon. However, her biggest break didn't come until the early 2000s, when she played the beautiful and iconic Elle Woods in the film Legally Blonde. After the movie's release, she became even more widely known, starred in more projects and received numerous awards as a renowned Hollywood actress.
Born on March 22, 1976, in New Orleans, Louisiana, to John Draper Witherspoon and Betty Witherspoon, Reese had gotten her desire to act when she appeared on television at seven. However, she remained focused on her studies and earned good grades throughout her days at Harpeth Hall School, a private all-girls school from which she graduated in 1994.
Reese then attended Stanford University after high school, majoring in English Literature. After completing her first year in college, though, she decided to put her studies on hold to pursue her love for acting.
This act inevitably upset her parents, and she shared an interview with Ellen DeGeneres:
"Oh, my mom was so mad at me that I dropped out of college because she wanted me to be a doctor, specifically a plastic surgeon. My dad was an ear, nose, and throat surgeon, but my mom was just really determined for me to be a plastic surgeon."
Reese continued, "She was mad about it for probably ten years. And then I bought her a house, so she got over it. At some point, it turned into a better deal for Betty."
Acting Awards
Known for her excellent acting skills, Reese Witherspoon has received numerous awards throughout the past decades. She has accomplished a lot, which is why she's considered one of the industry's most successful actors.
Reese Witherspoon won the Academy Award for Best Actress when she portrayed the female character June Carter in the 2006 musical Walk The Line. She was nominated again for the same category in 2015 for her role as Cheryl in the 2015 adventure drama Wild.
During the Golden Globe Awards in 2000, Reese was nominated for Best Actress for her role as Tracy Enid Flick in the black comedy Election. Then, after two years, she got nominated again for portraying her most memorable character yet, Elle Woods, in the comedy film Legally Blonde.
In 2018, she was nominated for Best Actress for her role as Madeline Martha Mackenzie in the series Big Little Lies. In addition, she took home the Golden Globe Award for Best Miniseries or Television Series as an executive producer of the same show.
During the 2006 British Academy Film Awards, Reese Witherspoon won the Best Actress award for her role in Walk the Line. Fast forward to 2015, she got nominated for her work in Wild, and was nominated again in 2018 as an executive producer of Big Little Lies in the Best International Program category.
She was nominated and won the same awards for other major events, such as the Critics Choice Award, Primetime Emmy Awards, and Screen Actor Guild Awards.
With all the accolades and recognition she earned over the years, it's safe to say that Reese Witherspoon is truly successful — even without a college diploma.
Other Notable Achievements
In 2021, Reese Witherspoon became the world's wealthiest actress after major shares from her company, Hello Sunshine, were sold.
Known for her good looks, she was also featured in the Time 100 list and was named among the 100 most beautiful by People Magazine.  
Reese Witherspoon also has an established fashion brand called Draper James. She also started her own production company, Type A Films, which later merged with another business to form a new company, Pacific Standard.